Assistive technology
Any technology or device that enables an individual to be more independent and/or enables an individual to accomplish a task. Examples of assistive technology include motorized wheelchairs, TTY communicators, print readers, computers and voice-activated devices.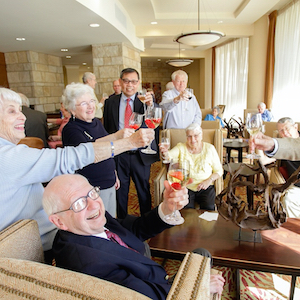 April 18
Spreading thanks
Houston and North Greenbush, NY
Residents of Brazos Towers at Bayou Manor, a senior living community in Houston, recently held a virtual "gratitude party" for residents of Eastwyck Village of North Greenbush, NY, to thank them for their assistance after Hurricane Harvey.