Balanced Budget Act of 1997 (BBA)
Landmark legislation designed to change Medicare reimbursement policies and seek deeper punishment for fraud and abuse. This BBA also established a standard prospective payment system (PPS) for nursing home and home health agencies.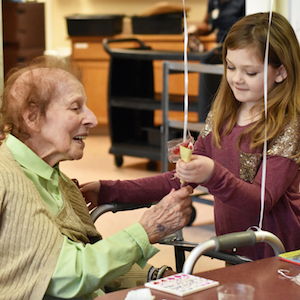 Feb. 21
Handmade holiday
Rochester, NY
Residents of St. John's recently were surprised with handmade Valentine's Day cards and gifts from local elementary school students.