Balanced Budget Act of 1997 (BBA)
Landmark legislation designed to change Medicare reimbursement policies and seek deeper punishment for fraud and abuse. This BBA also established a standard prospective payment system (PPS) for nursing home and home health agencies.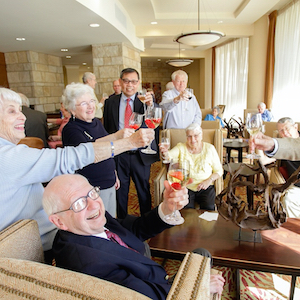 April 18
Spreading thanks
Houston and North Greenbush, NY
Residents of Brazos Towers at Bayou Manor, a senior living community in Houston, recently held a virtual "gratitude party" for residents of Eastwyck Village of North Greenbush, NY, to thank them for their assistance after Hurricane Harvey.