Capitation
A method of limiting payment to a provider for healthcare services to a fixed amount, regardless of the actual number or nature of services provided. Health maintenance organizations (HMOs) do this. It's also a method of public support of health professional schools in which eligible schools receive a fixed grant for each student enrolled.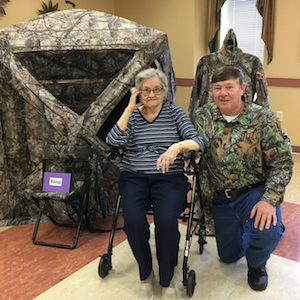 May 16
Bringing in the outdoors
Hollidaysburg, PA
Garvey Manor and Our Lady of the Alleghenies Residence continuing care retirement community recently hosted an outdoor show, "Marching into the Woods."