CARF accredited
Indicates a facility has been chosen to be reviewed by the Commission on the Accreditation of Rehabilitation Facilities (CARF), a private accreditation agency, and been found to be in compliance with the organization's quality standards.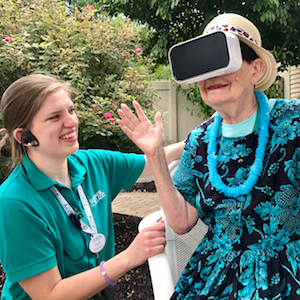 Aug. 15
Senior 'stay-cation'
State College, PA
Residents and friends of Juniper Village at Brookline's Wellspring Memory Care in State College, PA, recently took a virtual trip to the beach.
Subscribe for free!