Center for Medicare & Medicaid Services (CMS)
Formerly the U.S. Health Care Financing Administration (HCFA), CMS is an agency of the U.S. Department of Health and Human Services, which finances and administers the Medicare and Medicaid programs. Among other responsibilities, CMS establishes standards and regulations for nursing facilities receiving Medicare or Medicaid funding.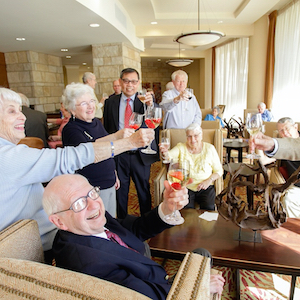 April 18
Spreading thanks
Houston and North Greenbush, NY
Residents of Brazos Towers at Bayou Manor, a senior living community in Houston, recently held a virtual "gratitude party" for residents of Eastwyck Village of North Greenbush, NY, to thank them for their assistance after Hurricane Harvey.