Certificate of need (CON)
A certificate issued by a government body to a healthcare provider that is proposing to construct, modify or expand a facility, or to offer new or different types of health services. CONs are intended to prevent the over supply of beds or services in a given area. Granting the certificate signifies the change has been approved.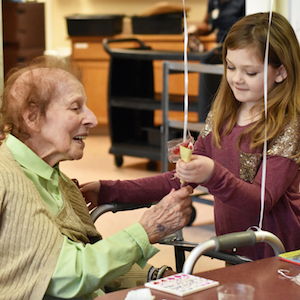 Feb. 21
Handmade holiday
Rochester, NY
Residents of St. John's recently were surprised with handmade Valentine's Day cards and gifts from local elementary school students.