Certified nursing assistant (CNA)
The CNA provides direct, personal care to residents or patients. This could include help bathing, dressing, changing linens, transporting and other essential activities. CNAs are trained, tested, certified and work under the supervision of an RN or LPN.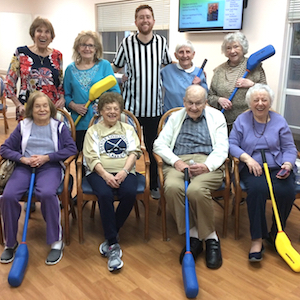 April 25
Wellness goals
Monroe Township, NJ
Residents at Monroe Village have been staying in shape by playing hockey during the NHL season and the Stanley Cup Playoffs.