June 04, 2018
80% of Holiday communities obtain Great Place to Work certification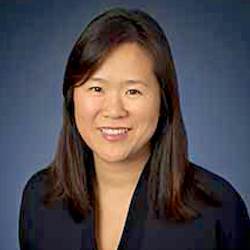 Holiday Retirement CEO Lilly Donohue said the company will use the survey results to "formulate actionable plans."
A focus on employee engagement for more than a year has manifested itself in the certification of more than 80% of Holiday Retirement communities through the Great Place to Work Institute, Holiday said Monday.
The effort now applies to 211 communities across 42 states, representing 81% of the company's properties. All Great Place to Work-certified companies and locations have the chance to earn a spot on one of the company's Best Workplace Lists produced annually with Fortune, including the Best Workplaces in Aging Services list.
As part of the certification process, Holiday employees submitted 7,073 Trust Index Employee Surveys and Culture Audit Management Questionnaires, which help Great Place to Work analysts evaluate a company's value system, programs and practices, credibility, respect, fairness, pride and camaraderie.
"We look forward to utilizing the survey results to formulate actionable plans that optimize our associates' ability to make a difference in the lives of older adults and their families, raise customer satisfaction and improve our financial performance," Holiday Retirement CEO Lilly Donohue said.
Two changes last year at Holiday Retirement, the country's largest operator of independent living communities, as well as the desire to "stay relevant," presented the opportunity — and the necessity — to reinvent the company's culture, Karen Sheean, the organization's senior vice president of human resources, told McKnight's Senior Living earlier this year.
Holiday needed to hire more than 150 people when it relocated its headquarters from Lake Oswego, OR, to Winter Park, FL, and needed to attract additional people at the community level when it changed its management model from one that relied on live-in managers to a more traditional structure.
In addition to participating in Great Place to Work, the company changed its recruiting and orientation materials and created a new, 22-member Culture Council, Sheean said. Additionally, employees are eligible for professional development and other benefits.