January 12, 2016
AHCA/NCAL names new VP of quality and regulatory affairs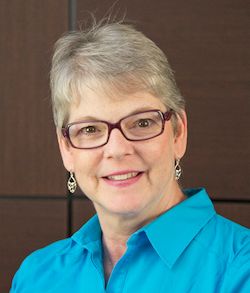 Lyn Bentley
Lyn Bentley has been named vice president of quality and regulatory affairs for the American Health Care Association and National Center for Assisted Living (AHCA/NCAL).
In her new role, she will work closely with state affiliates and members to help the organization achieve its quality initiative goals. In addition, she will help coordinate the organization's LTC Trend Tracker and Quality Awards programs, and she will continue to oversee the organization's response to rules of the Centers for Medicare & Medicaid Services.
A 15-year veteran of the organization, Bentley most recently was senior director of regulatory services. She joined AHCA/NCAL in 2001 as senior director of assisted living policy, a position she held for four years. Before that, she was manager of government affairs for Marriott Senior Living Services and a senior legislative analyst for the Florida Senate.
Bentley earned an undergraduate degree from Indiana University of Pennsylvania. She also holds a master of social work degree and a certificate in gerontology from Florida State University, Tallahassee.