April 21, 2016
Ann Walsh named SVP of operations at Lifespace Communities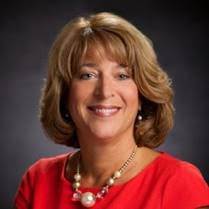 Ann Walsh
Ann Walsh has been named senior vice president of operations at Lifespace Communities. In this role, she will develop overall strategic objectives for operations to build on service systems and efficiencies and improve practices for organizational growth.
Lifespace Communities owns and operates 12 continuing care retirement / life plan communities in seven states.
Walsh comes to the company with more than 25 years in senior living operations leadership. During that time, she has served as a vice president of operations with oversight over 19 CCRCs on the East Coast, where she implemented a complete standards system for five major departments under the operations umbrella. In her various executive director roles, she led operations for large CCRCs, including one community with more than 2,200 residents and 800 team members, and another with 700 residents and over 500 team members. She most recently served as executive director at Vi at Bentley Village retirement community in Naples, FL.
"The Lifespace organization is passionate about serving seniors and committed to all its stakeholders," Walsh said. "I feel right at home, and we'll work to provide the best lifestyle and life care benefits to seniors and position the organization for continued success."
Sloan Bentley, Lifespace president and CEO, said: "Lifespace always seeks out individuals with a proven track record, and Ann is well-prepared to lead the execution of our strategic plan. Ann has shown the ability to deftly maneuver the intricacies of senior living operations, and we'll work together to provide the best services to seniors and achieve the organization's growth potential. Lifespace is celebrating its 40th anniversary this year, and we're excited to set a course for success in the years to come."
Walsh received her undergraduate degree in health and planning administration from Penn State University.