February 26, 2017
CNL Healthcare Properties II makes first acquisition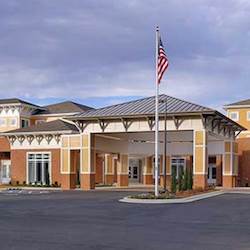 Summer Vista Assisted Living Community in Pensacola, FL.
Orlando, FL-based CNL Healthcare Properties II Inc. will make its first investment by purchasing Summer Vista Assisted Living Community in Pensacola, FL, according to an agreement the non-traded real estate investment trust signed with Summer Vista Assisted Living LLC and Hardcourt Development No. 2 LLC.
The transaction is expected to close in the second quarter.
SRI Management LLC has managed Summer Vista Assisted Living Community since its opening and is anticipated to continue managing the community for CNL Healthcare Properties II under a five-year agreement. The company manages 15 other seniors housing communities throughout Florida and Louisiana and currently manages two seniors housing communities for CNL Healthcare Properties Inc., a prior CNL healthcare REIT that closed to investors on Sept. 30, 2015.
"We are excited to further CNL's deep investment history in the seniors housing space with our first investment in our newest healthcare fund, CNL Healthcare Properties II," Stephen H. Mauldin, president and CEO of CNL Healthcare Properties II, said in a statement.
The two story Summer Vista, which opened to residents in February 2016, is located on approximately 3.5 acres and offers 67 assisted living units and 22 memory care units. The community reached a stabilized occupancy within five months of opening, according to the REIT. Community amenities include a 24-hour emergency response system, on-site therapy, a beauty salon, a bistro, a fitness center, a nature walking trail and chauffeured transportation.
The Securities and Exchange Commission declared the REIT effective in March 2016, enabling it to begin an initial public offering of up to $2 billion in common stock. The REIT plans to focus on seniors housing and healthcare properties.