January 21, 2016
Dr. Bill Thomas joins Mainstreet Health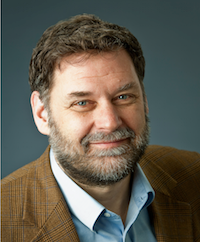 Bill Thomas, M.D.
Bill Thomas, M.D., more commonly known as "Dr. Bill Thomas," has joined Mainstreet Health as its new director of innovative healthcare.
National investment company Mainstreet launched Mainstreet Health in 2014. The operating company has a projected 10 projects in the pipeline for development and operation this year.
"Mainstreet is committed to fundamentally changing the way healthcare is delivered nationwide," said Zeke Turner, Mainstreet's founder and CEO. "With the addition of Dr. Thomas, our intent is to do something disruptive, to reinvent the entire 'senior care' sector. He is a top innovative mind within healthcare, and with his collaboration, we plan to take an intolerable product and make it something desirable."
Thomas, a Harvard-trained geriatrician and expert on aging, is the founder of a The Eden Alternative, a nonpofit organization that works to improve the care provided to aging Americans. He also created The Green House.
Within Mainstreet Health, Thomas will help lead the development of innovative experiences for aging Americans in all facets of healthcare. Mainstreet plans to incorporate his disruptive innovations into the design, development and operation of post-acute and long-term care.
"Senior services is entering an exciting new phase that is going to reward innovators and risk-takers with sustained growth and offer consumers more choices and significantly better experiences and outcomes," Thomas said. "Joining Mainstreet places me at the epicenter of a revolution that is transforming the field of long-term care."