April 13, 2016
Gardant names new president and COO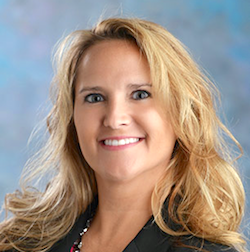 JoEllen Bleavins
JoEllen Bleavins has been named president of Gardant Management Solutions. She most recently was the company's chief operating officer.
Bleavins will oversee the day-to-day operations of the Gardant portfolio. Her evolving leadership role will help Gardant continue to carry out its mission and position the company for the future. Bleavins also has served as vice president of operations, regional director and community administrator for the company.
Succeeding Bleavins as COO is Julie Simpkins, Gardant's former senior vice president of strategy and business development.
Rod Burkett will continue to serve as Gardant's CEO. His focus will be on positioning Gardant as a leader in the assisted living industry, especially in the areas of affordability and accessibility. He will retain accountability for Gardant's performance and continue his ambassador role with current and new partners, owners, investors, financing entities, regulators and trade associations.
Gardant Management Solutions is the largest provider of assisted living in Illinois. It operates more than 40 assisted living, senior living and memory care communities in Chicago and surrounding suburbs, the Metro East area of St. Louis, and other locations in northern, central and southern Illinois.
The company ranks as the 14th largest provider of assisted living in the country, according to Argentum.