February 03, 2016
Goodman Group names Craig Edinger COO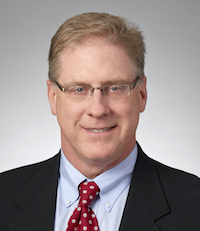 Craig Edinger
Craig Edinger has been appointed chief operating officer of The Goodman Group, a Minneapolis-based developer and manager of senior living and healthcare communities.
Edinger has been with The Goodman Group for 12 years, most recently as vice president of senior living and healthcare, and has more than 27 years of experience in senior living and the post-acute care continuum. He will be responsible for the company's operational and business functions of its 70 senior living and healthcare, residential and commercial properties.
"Craig knows my passion and direction for the company," said John Goodman, who will remain as chairman of The Goodman Group. "He has extensive experience in the healthcare field and understands its complexities. With him taking on more of the day-to-day operations for the company, it will free me to promote my book and seek out speaking and teaching opportunities, as well as search for expanded development opportunities for our company both here in the United States and abroad."
Edinger previously served in several capacities with Extendicare, a long-term care management company. His roles included area director of operations, regional director of operations and senior administrator.
He has a master of healthcare administration degree from the University of St. Thomas in St. Paul, MN, and an undergraduate degree in healthcare administration from University of Wisconsin Eau Claire. He is a member of the American College of Health Care Administrators.