May 25, 2017
Harbor plans for all executive directors to earn CDAL credential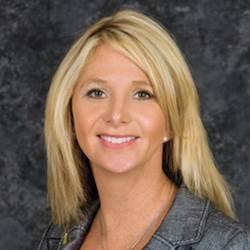 Sarabeth Hanson
Harbor Retirement Associates plans for all its executive directors to earn the certified director of assisted living credential by the end of this year, the company announced Thursday.
The company, based in Vero Beach, FL, operates in seven states, with 25 open communities and 10 more in development. Nine executive directors already have begun the certification process, the company said.
To obtain the credential, executive directors must meet eligibility criteria and then pass an exam administered by the Senior Living Certification Commission, an independent non-profit organization.
"In each of our communities, we entrust our executive directors to help us build upon our core values of respect, attentiveness, integrity, stewardship and excellence," Sarabeth Hanson, chief operating officer of HRA, said in a statement. "We believe these certifications will help to enrich the skills of each one of our carefully chosen executive directors."
The Senior Living Certification Commission was formed by Argentum in 2015. In February, the organization announced that 252 senior living professionals had earned the designation.