July 15, 2016
Industry news, July 15
Anthem Memory Care expands into fourth state
Anthem Memory Care has expanded its services with the acquisition of two dementia care communities in Kansas.
Morningside Place in Overland Park and Chisholm Place in Wichita both have been renamed Cypress Springs Alzheimer's and Memory Support Residence. Each community can accommodate 66 residents and includes private, semi-private and shared suites.
Anthem plans to increase staff numbers, implement new training programs and introduce new technology at the two communities. The company says it also will make $1 million in physical upgrades between the two locations.
"With resident engagement one of our core purposes, we will add more staffing in that area and increase the number of caregivers," said Isaac Scott, Anthem principal. "We plan to install the It's Never 2 Late computer engagement system and to improve these already lovely communities by creating warmer interiors and cozier spaces for residents and families to enjoy."
Anthem operates eight dementia care communities four different states and is in the process of developing three additional communities.
Dining program caters to seniors with eating limitations
A Florida-based assisted living and memory care community has implemented a new dining program for residents with cognitive, neuromuscular and chewing disorders.
The Watermark at Trinity recently began using the program, Thrive Dining, at its dining facilities to provide residents who have a limited diet due to their conditions, with more options during meals.
"For people with cognitive and neuromuscular disorders, such as Alzheimer's, Parkinson's or multiple sclerosis, mealtime can be a frustrating and difficult experience," said Aileen Carlson, executive director of The Watermark at Trinity. "As a result, weight loss, malnutrition and an overall decline in well-being can be a big problem."
The program takes traditional meals such as beef stroganoff and chicken piccata and turns them into handheld portions designed to be easier to chew and swallow. Under the program, residents who have eating limitations due to their conditions are now be able to eat the same meals as their peers instead of ordering from a different menu.
Watermark Retirement Communities already has rolled out its Thrive Dining program at communities across the nation.
Brookdale adds memory care apartments
Two Illinois-based senior living communities have begun preparations to accommodate a projected increase in the number of older state residents living with Alzheimer's disease and dementia.
Brookdale Senior Living will invest a total of $4 million into its Prospect Heights and Burr Ridge communities to provide more housing for the expected increase. According to the Alzheimer's Association, the state could see a 24% increase in seniors with the cognitive conditions by the year 2025.
Each community will receive 26 new apartments as part of the project. The expansion is part of the company's capital investment and community management venture.
Brookdale operates independent living, assisted living, dementia care communities and continuing care retirement / life plan communities across in 47 states. Its 1,121 communities serve more than 108,000 residents.
The Reserve completes community remodel
A Texas-based independent and assisted living community has completed an extensive remodeling project of its entire facility.
The Reserve at North Dallas, recently renamed Town Village North Dallas, received a wide range of updates to better serve its resident. The lobby, front living room, dining rooms, exercise room and theater were among the areas renovated.
"The many upgrades and new features that were added to our community are really resonating with seniors in Dallas, for those looking for the best in senior living," said Greg Morris, executive director of The Reserve at North Dallas.
The community is now said to have a resort-like atmosphere.
Managed by Integral Senior Living, The Reserve offers both independent and assisted living options to its residents. In total, the community has 269 residences.
Kansas City, MO, to receive senior housing cooperatives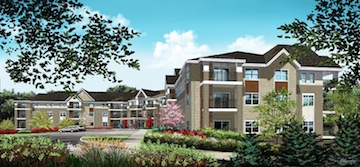 Multiple Village Cooperative senior housing communities will be coming to the Northland area in Kansas City, MO, according to a recent announcement by Real Estate Equities Development.
The senior housing cooperative developer has been building similar communities across the country for more than 13 years. To date, it has 26 communities either operating, under construction or scheduled to be built.
"Our company started developing Village Cooperative communities in 2003 because we saw the demand for this type of dynamic lifestyle," said Keith Jans, president of Real Estate Equities Development. "These communities give active adults around the Midwest an excellent option of home ownership with a hassle-free lifestyle. We include the amenities they desire and all for a great value."
Senior housing cooperatives provide residents with an opportunity to hold independent ownership of the community they live in. Members own a share of the community based on their home's size, type and location.
Homes in the upcoming developments will have one or two bedrooms and will include amenities such as private laundry rooms, storage areas and balconies. All homes will be maintenance-free.
InnovAge reaches deal with WCAS
InnovAge has finalized the details of a partnership with private equity firm Welsh, Carson, Anderson & Stowe, to expand its services in the senior care market.
Under the agreement, InnovAge's non-profit organizations were converted to for-profit entities, resulting in a sale of more than $196 million in assets. Money from the sale will be used to create and fund a new nonprofit organization for senior care-related initiatives.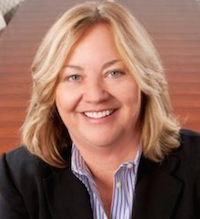 "With the number of Americans aged 65 and over set to double over the next few decades, the need for quality and affordable senior care is great," said Maureen Hewitt (pictured), president and CEO, InnovAge. "The InnovAge Board of Directors and senior management actively looked for a financial partner to strengthen the future of InnovAge and help fund the expansion of our gold-standard services. This new partnership positions InnovAge for growth across the United States so that we can help even more seniors age in their homes with dignity and on their own terms."
InnovAge and its management team will continue to lead the direction of the company and day-to-day management tasks. The company said its senior care services and programs reached more than 90,000 people during the 2015 fiscal year.