October 07, 2015
MA memory care community opens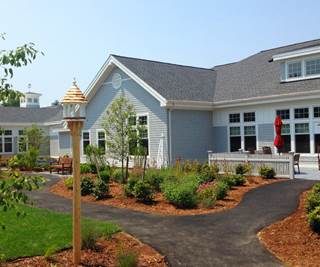 Bridges by Epoch at Mashpee.
Bridges by Epoch Memory Care Assisted Living at Mashpee hosted a grand opening Sept. 10 after opening to residents in July. The community is a joint collaboration between Epoch Senior Living and National Development, a real estate and investment firm.
The Mashpee, MA, community offers 54 private suites, including six affordable apartments, designed exclusively for residents with memory impairment. It sits on 24 acres, 19 of which are preserved wooded areas. The community was designed by architectural firm JSA of Portsmouth, NH, with Cranshaw Construction of Newton, MA, serving as general contractor, and includes 45,620 square feet of living and common area space. Amenities include a salon, chef-prepared meals, dining rooms designed to feel like home, private bathrooms in each suite and laundering of personal items and linens.
The community also serves as a resource for the greater community, providing free support groups and educational presentations each month on topics related to dementia and caregiving.