April 13, 2016
OnShift invests $18 million in product development, sales, marketing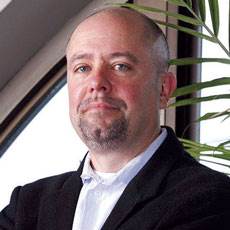 OnShift CEO Mark Woodka
OnShift has closed on $18 million in Series D financing, the human capital management software company announced April 13. The company will use the funds to expand product development and accelerate sales and marketing plans.
"Workforce issues in long-term care and senior living are more critical today than ever before," Mark Woodka, CEO of OnShift, said in a statement. "This investment reinforces our commitment to alleviate the burdens of staffing and labor management while accelerating our plans to expand in the senior care market. Our customers' success means the most to us, and we are looking forward to continuing to grow in partnership to address their needs."
Health Velocity Capital led the round, which also includes participation from OnShift's existing institutional investors, Draper Triangle Ventures, Early Stage Partners, Fifth Third Capital, HLM Venture Partners, North Coast Venture Fund and West Capital Advisors.
"I'm very grateful to have the opportunity to partner with the team and board of OnShift," said Marty Felsenthal, managing member of Health Velocity Capita. "The company has developed a dominant position in scheduling and labor management within the senior care market, serving thousands of skilled nursing and senior living communities. We believe this capital will allow OnShift to accelerate market penetration and rapidly scale the development of new and innovative SaaS products in human capital management."
OnShift has been experiencing significant growth since its inception. Last year, the company was named to Deloitte's Technology Fast 500, a ranking of the 500 fastest-growing technology, media, telecommunications, life sciences and energy tech companies in North America.
OnShift's suite of products for hiring, scheduling and workforce analysis are designed to help providers address issues related to workforce shortages, wage pressures and competition for talent by enabling consistent and efficient staffing, leading to lower costs, quality care and higher performance.