June 15, 2017
Pathway to Living is new name for Pathway Senior Living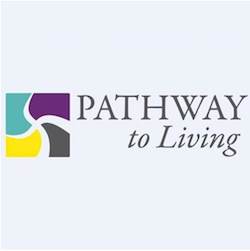 Pathway to Living's new logo.
Pathway Senior Living announced a name change to Pathway to Living on Thursday, unveiling a new logo and redesigned website.
The changes "reflect the evolution of senior housing, as well as the possibilities and promises we deliver every day to our residents," Chief Operating Office Maria Oliva said in a letter shared with Facebook friends.
The 20-year-old Chicago-based operator has 30 senior living communities in four states, with a total of more than 2,172 assisted living units and more than 600 senior apartments, according to its website. Communities in Illinois, Kansas, Minnesota and Wisconsin offer a various combinations of independent living, assisted living, memory care, supportive living and senior apartments.
"Quite simply, we are changing the way society thinks about aging and senior living, and senior living is changing," Oliva said. "As a result, our communities and services are evolving and moving us forward."