April 10, 2018
People in the news, April 10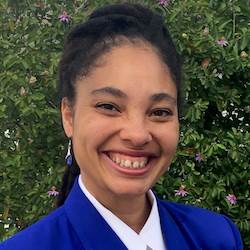 Jennifer Awinda has been named director of resident enrichment at Mission Senior Living.
Argentum names John Schulte vice president of quality improvement
Argentum has named John Schulte as vice president of quality improvement.
In this role, he will support the continued development of the association's quality initiative, which includes a multi-phase strategy for creating awareness and education, developing standards, guidelines, certification and credentialing for senior living professionals.
Schulte has more than 25 years of experience managing trade associations and working with volunteer leaders to establish standards and develop professional development programs. Most recently, he was director of accreditation for Sufka & Associates in Washington, D.C., where he helped restructure and prepare associations for personnel certification accreditation. Before serving in that role, he worked as the executive vice president for the National Environmental Balancing Bureau in Gaithersburg, MD, where he oversaw a team responsible for developing standards and personnel certification programs consistent with industry best practices.
Schulte earned an undergraduate degree in management from the University of New Orleans and has completed continuing education courses and workshops from the American National Standards Institute.
Quality improvement is one of five focus areas for Argentum, with the others being workforce development, operational excellence, consumer choice and dementia. Earlier this year, Argentum announced the hiring of Brent Weil as the organization's first vice president of workforce development.
Within the quality improvement area, Argentum cites a need for licensing and enforcement, state regulatory reform advocacy, growth in innovation and standards for senior living. In recent years, the organization has introduced a senior living sales counselor certificate program and formed the independent, nonprofit Senior Living Certification Commission, which introduced the certified director of assisted living, or CDAL, credential. Among future plans are certification programs for directors in independent living and memory care communities.
"It is vital that we continue working with industry stakeholders to further develop standards for excellence in senior living and senior housing, as well as establishing meaningful credentialing programs for industry professionals," Argentum President and CEO James Balda said. "We are extremely pleased that John has joined us at Argentum to lead these critically important initiatives."
Jennifer Awinda named director of resident enrichment at Mission Senior Living
Jennifer Awinda has been named director of resident enrichment at Carson City, NV-based Mission Senior Living.
The position was created to oversee life enrichment programs and services at the organization's six assisted living and memory care communities in Nevada, Oregon and Arizona. Awinda reports to Sarah Green, Mission Senior Living's vice president of operations.
Awinda has more than a decade of experience in senior living activities, programming, marketing and leadership. Previously, she worked for a national senior care provider in Arizona, where she served in several leadership positions, including executive director and regional operations specialist.
Awinda also wrote two children's books that illustrate and explain memory loss and the changes family members experience. And she wrote "Navigating Arizona's Senior Care Industry" to assist older adults and family members.
Beth Vettori named executive director at Kendal at Hanover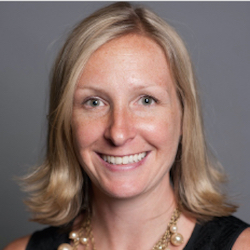 April 9 was Beth M. Vettori's first day as executive director at Kendal at Hanover, a Kendal Corp. continuing care retirement community in Hanover, NH. She succeeds Rebecca A. Smith, who retired after having held the position since 2005.
Vettori formerly had been executive director of Rockridge Retirement Community in Northampton, MA, since 2007 and recently had been promoted to the role of senior executive director for Rockridge and Deaconess Abundant Life communities.
In her former position at Rockridge, Vettori led a staff of more than 90 employees and worked closely with more than 140 residents in independent living, assisted living, memory support assisted living and residential care. She also conducted fundraising initiatives and established goals and operational improvements consistent with objectives related to the community's strategic plan during a multi-million dollar expansion from 2015 to 2017.
From 2004 to 2007, Vettori served as Rockridge's assistant executive director and was a director at Orchard Valley at Wilbraham, an assisted living community in Massachusetts.
She has an undergraduate degree from Springfield College.
Vettori served on the national LeadingAge Academy Alumni Network Board of Directors from 2014 to 2017, was named a LeadingAge Academy Fellow in 2013, received the LeadingAge Massachusetts Emerging Leader Award in 2010, was named to the "BusinessWest" Forty Under 40 in 2011, served as faculty member for the Lasell College E.L.D.E.R. professional certification in eldercare management program and was a member of the Massachusetts Executive Office of Elder Affairs Assisted Living Advisory Council.
Jim Britt named executive director of Charter Senior Living of Bowling Green
Jim Britt has been named executive director of Charter Senior Living of Bowling Green, a 129-unit independent and assisted living community in Bowling Green, KY.
He comes to Charter Senior Living from LifeCenters Communities, where as senior vice president of operations, he oversaw day-to-day operations to support business development and operations management. During that time, he worked closely with Charter Senior Living, identifying potential growth opportunities in the Southeast.
Britt's additional leadership experience includes working as executive director of Azalea Trace Assisted Living, as a director with Atria Senior Living and as director of operations for a vacation resort in Belize.
He is a U.S. Navy veteran, having served for 12 years as an officer and Navy deep sea diver. In May 2016, the governor of Tennessee awarded him a certificate of appreciation for his work with lower-income seniors in the Nashville, TN, area.
Jake Kuthe joins Friendship Village as fitness specialist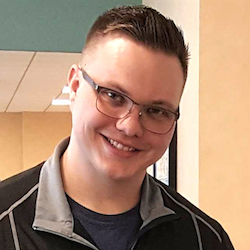 Jake Kuthe is a new fitness specialist at Friendship Village, a life plan community in Schaumburg, IL.
He has an undergraduate degree in exercise science from Northern Illinois University, where as a full-time student he also was a firefighter and emergency medical technician. Kuthe also held a fitness training job in a senior living community in college.
Part of his job now is encouraging residents to become, and stay, physically active. Kuthe leads almost 160 fitness offerings on a rotating basis with fellow fitness specialists Crista Adams and Julie Hubbard. Offerings include Sit and Fit and Forever Fit, which meet the needs of beginning and intermediate participants, respectively; Better Balance I and II, which accommodate residents' varying abilities; aquatic classes such as Aqua Express, Water Walking and Joyful Joints; and Forever Fit Plus, Friendship Village's most advanced class, focusing on standing aerobic and strength movements with a rotation of 20 different exercise stations.
Send personnel news to Senior Editor Lois A. Bowers. Please include a high-quality color photograph.