August 16, 2016
People in the news, Aug. 16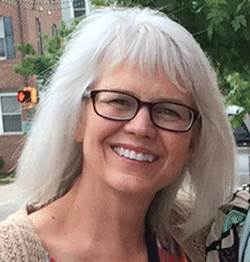 Cindy Longfellow
Cindy Longfellow promoted to vice president at Juniper Communities
Cindy Longfellow has been promoted to vice president of business development, sales and marketing at Juniper Communities, a national owner-operator of senior living communities in Colorado, Florida, New Jersey and Pennsylvania with revenues totaling more than $65 million.
Longfellow started with Juniper in 2003, in Louisville, CO, at a Wellspring Memory Care community. She served as part of the community-based teams at both Louisville and Denver's The Spearly Center until 2008, when she joined the Juniper Communities home office team as regional director of sales and marketing. In 2010, she was promoted to national director of sales and marketing, and in 2014 she started focusing on new business projects and relationships.
Kelly Scheer named president of The Blossom Collection at Moceri Companies
Kelly Scheer has been named president of the Blossom Collection at Moceri Companies, based in Auburn Hills, MI.
The Blossom Collection offers a variety of aging-in-place residences. Scheer will lead the planning, development and design team for the Blossom Collection, as well as its strategy, programming needs, team development, financial benchmarking and budgeting, performance improvement outcomes, licensing and regulatory compliance and all other management functions.
Scheer previously served as vice president of strategy and post-acute operations for St. Louis-based Navvis & Co., an advisory and management limited liability corporation that catered to health systems, commercial payers and physician practices. Her background also includes time as vice president of strategy and housing operations as well as public relations for Trinity Senior Living Communities. Scheer also served as interim vice president of institutional relations and, previously, senior director of public relations and marketing, for the Detroit-based Barbara Ann Karmanos Cancer Institute. She subsequently served as the director of marketing and public relations at the Detroit Medical Center at the Children's Hospital of Michigan.
Dennis Yeager named Employee of the Year Award by Pennsylvania Health Care Association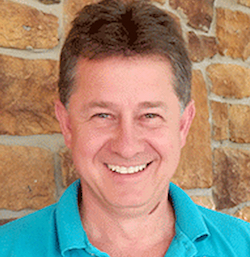 Dennis "Denny" Yeager, environmental services director at Juniper Village at Brookline, State College, PA, has been named the recipient of the Employee of the Year award by the Pennsylvania Health Care Association. The honor will be bestowed Sept. 27.
"Over the last 25 years, he has delivered the highest level of service to hundreds of residents, family members and colleagues," Juniper Village at Brookline Executive Director Anne Campbell said of Yeager. "Through his positive attitude and warm personality, Denny eases the transition for those entering our senior living community. He is a trusted problem-solver, helpful handyman and all around fun guy. Denny exemplifies our values by nurturing the spirit of life in each individual he touches."
Beth Baxter named executive director of Dominion Senior Living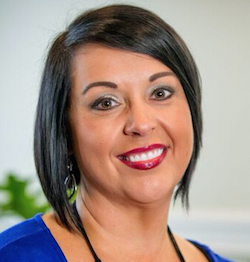 Beth Baxter has been named executive director of Dominion Senior Living of Hixson, Hixson, TN. The faith-based assisted living and memory care community is set to open later this year.
Baxter has almost 15 years of experience in caring for seniors' needs at all levels, including acute care, skilled nursing, assisted and independent living, as well as clinics and healthcare settings. A licensed nursing home administrator and a member of the Tennessee Society of Healthcare Social Workers at the state and local level, Baxter will lead Dominion Senior Living of Hixson in all areas, including working within the community to develop partnerships and build bonds with the residents and family members.
One of her first priorities will be partnering with area churches. Abba's House, the church adjacent to the community that sold the land to Dominion Senior Living, and the senior living community plan to work together to involve church members at the senior living community. In addition, Dominion Senior Living of Hixson will be a resource to Abba's House to educate and provide senior health and community resources. This will be the first of many other local partnerships with churches that Dominion Senior Living of Hixson expects to develop.
Barbara Coish honored by Windham Terrace Assisted Living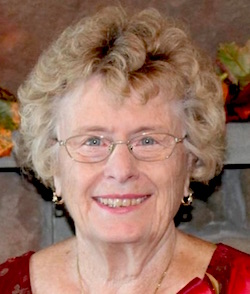 Barbara Coish will receive the Windham Terrace Assisted Living Senior Service Award tomorrow for her volunteer efforts managing the Town of Windham Senior Center and serving seniors throughout the local community in other ways.
Coish can be found at the senior center every Tuesday, Thursday and on the last Wednesday of each month, managing various activities and working to ensure local seniors have access to the resources they need and continue to feel a sense of belonging and purpose in the community. The senior center is run completely with the support of volunteers and was formed by seniors in the community.
Coish also spends one-on-one time with seniors, helping get them to their appointments and going grocery shopping if needed. Additionally, Coish worked with students from the living skills class at Windham High School who volunteered their time at the senior center this past school year.
The annual award recognizes a senior volunteer who dedicates his or her time to benefit other local older adults, and it acknowledges the work seniors do to give back to their community. As part of the award, The Town of Windham Senior Center and Coish each will receive $500 checks. Coish said she plans to donate her $500 to a scholarship that her family began, which is administered by the Windham Endowment, to help a student with his or her college fees.
Nellie Cole wins LeadingAge Tennessee Award
Nellie Cole, chairwoman of the board for Asbury Place, with locations in Maryville and Kingsport, TN, won the 2016 Excellence in Governance Award at the recent LeadingAge Tennessee Annual Conference.
The award recognizes outstanding leadership in areas of years served, contributions to the wellbeing of the elderly, personal commitment to the life of the organization and qualities of effective or enlightened governance.
LeadingAge Florida bestows six awards
LeadingAge Florida bestowed the following awards at its July 26 business meeting: