December 12, 2017
People in the news, Dec. 12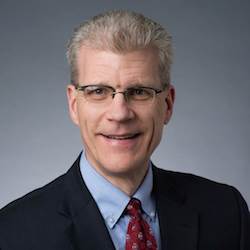 Jon Lundberg
Jon Lundberg named president and future CEO of Ebenezer
Jon Lundberg has been named president of Ebenezer, the largest senior living operator in Minnesota.
Lundberg, who has been with the organization for 10 years, was named Ebenezer's chief operating officer earlier this year. He will succeed Mark Thomas, who is retiring but will remain as Ebenezer CEO for the next 12 to 18 months to focus on a capital campaign that celebrates Ebenezer's 100th anniversary. Lundberg will add the CEO title when Thomas retires.
Lundberg has dedicated his 30-plus year career to senior care, serving as a long-term care administrator and in positions where he has been responsible for the operations of senior housing, assisted living, transitional care and other senior programming.
He is a former board chairman of Care Providers of Minnesota and has been the state representative to the American Health Care Association Council of States, as well as a delegate to the American Association of Homes and Services for the Aging, now know as LieadingAge. Lundberg has served as board chair for LeadingAge of Minnesota, where he is immediate past chairman and a member of the Long-Term Care Imperative.
Lundberg was appointed by the Commissioners of Health and Department of Human Services to the Minnesota Accountable Health Model Community Advisory Board in 2013.
Ebenezer, part of Fairview Health Services, owns and operates 85 senior living communities that offer a variety of services, including assisted living, independent living, memory care, transitional care, care centers, enhanced care, child care, adult day programs, stay-by-the-day apartments and intergenerational programs.
Hunter Moore named CEO of The Redwoods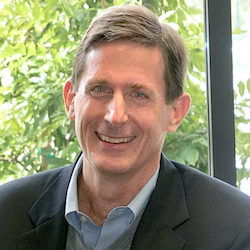 Hunter Moore joined The Redwoods as CEO in November. He succeeds Barbara Solomon, who retired after 16 years of service to the Mill Valley, CA, independent living, assisted living and skilled nursing community.
Moore's resume includes serving as senior operations director at Culpepper Garden in Arlington, VA; director of international operations and a regional and executive director for Sunrise Senior Living, based in McLean, VA; director of strategic planning and facility development at Hagerstown, MD-based Homewood Retirement Centers of the United Church of Christ; and a senior associate in retirement housing Consulting at Washington, DC-based Howell Associates. He also has experience as assistant deputy county manager and development specialist for Arlington County in Virginia.
Moore is a graduate of the University of Pennsylvania.
Robin Keeler promoted to director of resident life at Oak Crest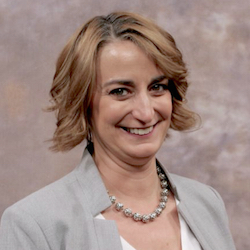 Robin Keeler has been promoted to director of resident life at Oak Crest, a Parkville, MD, continuing care retirement community.
She brings to her new leadership position almost 20 of experience with Erickson Living, the manager and developer of Oak Crest. Most recently, Keeler was a regional home health administrator for Oak Crest and its sister community, Charlestown, located in Catonsville, MD. Before joining Erickson Living, she worked at the University of Maryland Medical Center in Baltimore as a shock trauma nurse and at Bel Care as a home health nurse and administrator.
As director of resident life for Oak Crest, Keeler will provide oversight and support to multiple areas that directly affect the daily lives of more than 2,100 residents. These areas include fitness and wellness services, community resources, volunteer programming, social work services, community television, pastoral ministries, intermissions, memory health programs and philanthropy. The resident life department has 175 employees.
Keeler holds an undergraduate degree in nursing and a Master's of Science Degree in community health from the University of Maryland, Baltimore.
Aaron Hargett named executive director for Baptist Retirement Community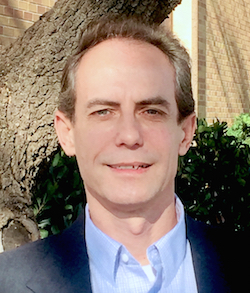 Aaron Hargett has been named executive director of Baptist Retirement Community, a Buckner Retirement Services continuing care retirement community in San Angelo, TX.
Hargett has been with the senior living community since 2007 and was recently promoted from the position of director of independent living. In his new role as executive director, Hargett will be responsible for overseeing the 100-acre community's operations, administration, programs and strategic planning. He will also manage marketing, community outreach and financial planning. Hargett's goal is to enrich the lives of the seniors who live in the community or use its services.
Hargett graduated from Angelo State University with an undergraduate degree in psychology and a master's degree in clinical psychology. He has worked in the healthcare industry for almost 20 years, with experiences spanning a variety of areas, including admissions and discharge planning, rehabilitation, home health, hospice and independent living.
Karin McCrary named executive director of Park Meadows Senior Living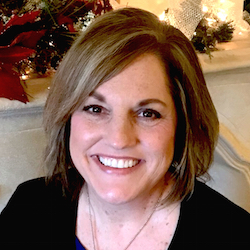 Karin McCrary has been named executive director of Park Meadows Senior Living, a Spectrum Retirement Communities independent living, assisted living and memory care community in Overland Park, KS.
McCrary joins Spectrum from Village Shalom, another senior living community in Overland Park, where she served as chief operating officer and was responsible for daily operations, including facilities and grounds, dining services, nursing, resident services and programming, social services and assisted living.
Before Village Shalom, McCrary was vice president of Saint Luke's Cancer Institute in Kansas City, MO, for eight years. In this role, she was responsible for all operations and strategic planning at Saint Luke's Cancer Institute. Prior to St. Luke's, she worked in hospital administration at Menorah Medical Center in Overland Park for 10 years and served as its director of oncology services.
McCrary is a cabinet member for LeadingAge Kansas and is a governing board member of the Research College of Nursing at Rockhurst University and is chairwoman of its audit and finance committee. She earned an undergraduate degree in nursing from the Research College of Nursing at Rockhurst University and an undergraduate degree in life sciences from Kansas State University.
Anderson named administrator for Lincoln and Donalson Care Centers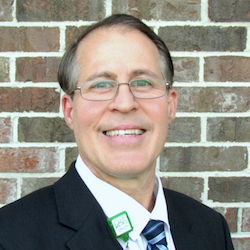 Don Anderson has been named administrator for Lincoln and Donalson Care Centers, Fayetteville, TN, Lincoln Health System announced.
Anderson graduated from Southeastern Louisiana University, majoring in cultural resources management. In 1991, he received his first administrator position at a nursing home in Louisiana. He also has owned and managed multiple small businesses throughout his career.
For the past two years, Anderson has been assistant administrator for Lincoln and Donalson Care Centers. In this role, he worked to implement Quality Improvement in Long Term Services and Supports initiative, a Tennessee initiative with the goal of improving residents' and patients' care experience and promote person-centered care environments within long-term care facilities.
Lincoln and Donalson Care Centers have a combined 240 licensed beds and care for residents and patients by providing assisted living, short-term skilled nursing and rehabilitation and long-term care.
Ricky Van Twest named director of dining services at The Buckingham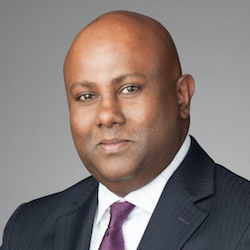 Ricky Van Twest has been named director of dining services at The Buckingham, a Senior Quality Lifestyles Corp. continuing care retirement community in Houston.
"Ricky's culinary background includes working with three of our sister communities: The Barrington of Carmel in Indianapolis, Mirador in Corpus Christi and, most recently, responsible for opening the newest restaurant at Edgemere in Dallas," said Darrell Sheaffer, executive director of The Buckingham.
Sheaffer also said Van Twest has more than eight years of experience working with luxury hospitality properties around the world and opened five Ritz-Carlton hotels in addition to assisting with dozens of overhaul renovations for various restaurants, lounges and other food and beverage businesses.
Brian McGough joins Ziegler as managing director
Brian McGough has joined investment bank and brokerage firm Ziegler as managing director of its healthcare investment banking team. Based in the company's Chicago headquarters, he will focus on structuring and delivery of investment banking products and services to not-for-profit healthcare clients.
Over the course of his career, McGough has been responsible for a variety of financings and advisory transactions in excess of $30 billion, including virtually every type of cash market and derivative structure, according to Ziegler. He also has provided advisory services ranging from long-term capital markets planning and debt capacity, to mergers and acquisitions and asset-liability management strategies.
Before joining Ziegler, McGough had been involved with transactions for Aurora Health System, Fairbanks Memorial Hospital, Intermountain Health, Cincinnati Children's Hospital, All Children's Medical Center, Sarasota Memorial Hospital, Northwestern Memorial Hospital, Scripps Health and the University of Maryland Medical System, among others. In addition, he led the healthcare investment banking practice at US Bank and BMO Capital Markets and previously was a senior banker at JP Morgan.
McGough also practiced law in the areas of healthcare financing and mergers and acquisitions with a national law firm.
Send personnel news to Senior Editor Lois A. Bowers. Please include a photo.