December 20, 2016
People in the news, Dec. 20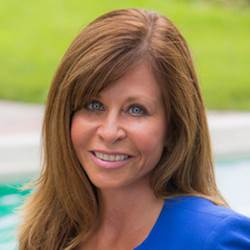 Shelley Esden
Shelley Esden named chief operating officer at Sonata Senior Living
Shelley Esden has been promoted to chief operating officer of Orlando, FL-based Sonata Senior Living.
"As a founding member of Sonata Senior Living, Shelley's comprehensive knowledge of the senior housing landscape and her impactful team-focused leadership style, has been the driving force behind our growth and success," said Stuart J. Beebe, the company's president and CEO. "In her new role, her innovative thinking and vision will continue to enhance the strategic direction, growth and profitability of our company."
Sonata has seven communities in Florida, with an eighth on the way, according to its website. As COO, Esden will oversee the company's operational and care initiatives as well as employee development. She also will advance strategies consistent with Sonata's vision.
Esden has more than 18 years of leadership experience in the senior housing industry, having held senior management and regional director roles with Summerville Senior Living, Legacy Senior Living and Marriott Senior Living. She began her career in senior housing, working on elderly initiatives with the state of Florida.
Esden graduated with honors from Florida State University with a Master's in Healthcare Administration degree from the University of Florida and an undergraduate degree in political science.
Dionne Motal appointed first vice president of human resources at Civitas Senior Living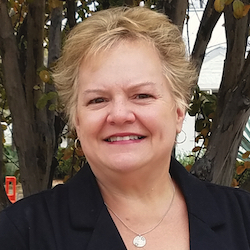 Dionne Motal has been named Civitas Senior Living's first vice president of human resources.
"As our company expands and enters new markets across the country, her rounded experience and leadership will be a tremendous asset to the Civitas family," said Wayne Powell, president of the Fort Worth, TX-based management company. "Most importantly, she is an employee advocate and will enhance the culture that has made our company a desirable, lifelong workplace."
Motal has a lengthy career in HR and has specialized in the healthcare sector since 2000. Previously, she led a district-based HR team at Sava Senior Care and served as the senior vice president of skilled healthcare prior to the company's merger with Genesis Healthcare Systems.
Her new position will encompass a full spectrum of human resource duties. Her charge will be to strengthen the policies and procedures of Civitas' communities, providing a formalized structure for company benefits, compensation, employee relations, compliance and policy interpretation as well as recruiting and retention initiatives.
Motal has an undergraduate degree in business management and certifications from the Human Resources Certification Institute and the Society for Human Resource Management.
Front Porch adds three directors to board
Front Porch, a Glendale, CA-based not-for-profit organization that serves individuals and families through full-service retirement, active adult communities and affordable housing communities, is adding three new members to its board of directors, effective Jan. 1.
Deborah A. Proctor recently retired as the president and CEO of Irvine, CA-based St. Joseph Health, a $6 billion not-for-profit health system consisting of 16 hospitals, physician organizations, home health agencies, hospice care, outpatient services, skilled nursing facilities and community outreach services.

Oliver W. Wesson Jr. for the past 10 years has been senior vice president in Bank of America's California Healthcare and Institution Group. His career also includes more than 20 years at J.P. Morgan & Co. in New York and San Francisco, including time as president and chief operating officer for the J.P. Morgan Community Development Corp., and experience with The Retail Initiative Inc., also based in New York.

Marion McGovern is a director for CPP Inc., publisher of the Myers-Briggs Type Indicator, and a board chairwoman of ReSurge International, an international humanitarian agency that provides free plastic surgery to the poor in developing countries. Her second book, "Thriving in the Gig Economy," will be published in the spring. McGovern also co-founded the niche consulting firm M Squared Consulting and led the board of its U.S. subsidiary after selling the company to a South African conglomerate.
"Their experience and expertise in strategic business management, global health and community development will strengthen Front Porch's position as an innovative leader in senior service," said Jennifer Perry, chairwoman of the Front Porch Board of Directors.
Two join Whirlpool Corp. Commercial Laundry
St. Joseph, MI-based Whirlpool Corp. Commercial Laundry has added Michelle Suhy and Chris Wright to its team.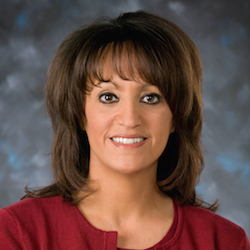 Suhy, new national sales manager, has 19 years of experience in sales and marketing. She will be responsible for creating sales growth programs and driving cross-functional synergies throughout the company's three commercial laundry brands.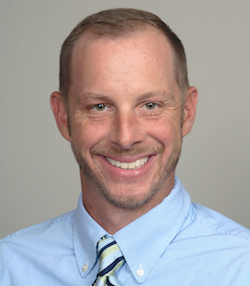 Wright , new field service manager, is accountable for service training across all brands and products within the Whirlpool Corp. Commercial Laundry portfolio. He has 16 years of experience.
PR pro Jeanine Genauer honored as 'brand builder'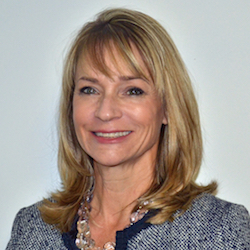 Jeanine Genauer, principal and chief communicator of the JPR Group, a public relations and marketing communications firm, was selected as one of 11 of New Jersey's Leading Brand Builders by the Leading Women Entrepreneurs and Business Owners organization. The honor recognizes women who deemed to have excelled in marketing innovation, increasing brand awareness and leveraging media and creative resources.
Among JPR Group's clients are include Juniper Communities and The Reutlinger Community.
Genauer also received a Great Oak Award for Non-Profit Work from New Jersey Monthly magazine in September.