December 08, 2016
People in the news, Dec. 9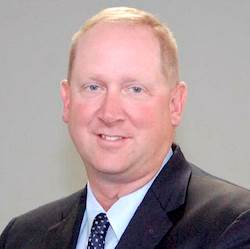 Mike Rinebold
LeadingAge Indiana: Mike Rinebold named incoming CEO; Jim Leich to retire
Mike RInebold will become president and CEO of LeadingAge Indiana effective Jan. 1, succeeding Jim Leich, who is retiring at the end of December after a 21-year tenure in the position.
"During this time, we have significantly expanded the educational programming provided to members, expanded staff resources to meet member needs, helped ensure that Indiana's nursing home reimbursement system directs spending toward resident care and quality, and helped encourage the expansion of home- and community-based options for seniors," Leich told McKnight's Senior Living. "In the past year, we created a managed care contracting network of members to help leverage the high-quality services of our predominately stand-alone facilities in the new healthcare reform environment."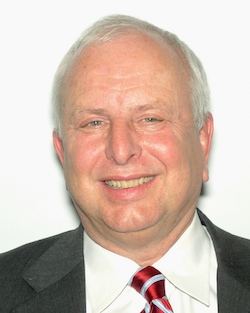 Leich, pictured in the accompanying photograph, said he has witnessed many changes in the long-term services and supports system during his tenure. "The system progressively moved away from institutional toward community-based models of care and from fee-for-service to population-based payment models," he said. "I am proud of how our nonprofit members have survived and thrived through innovation and a committed focus on the adapting to meet the needs of those they serve."
Rinebold will join LeadingAge Indiana following more than a decade of service in the healthcare industry. During the past eight years, he has been director of government relations and chief advocate for the Indiana State Medical Association, where he represented the interests of the association's more than 8,000 physician members at the state and federal level.
Before joining the ISMA in 2008, he served the state of Indiana as director for the medical licensing board and before that worked in the medical licensing section of the Office of the Attorney General, overseeing the investigations of all healthcare professionals.
Rinebold's resume also includes experience in the private sector, providing services for sports television broadcasts for Turner Sports during the 2000 Lake Placid and 2001 Brisbane Goodwill Games. He also worked for Information & Display Systems in Jacksonville, FL, which had clients such as the National Basketball Association, PGA of America and Turner Sports as well as the U.S. Open, French Open, Wimbledon Championships and the Australian Open.
An Ohio native, Rinebold is a graduate of the University of Mount Union in Alliance, Ohio. He moved to Indiana from Florida in 1999.
Terry Rogers named president and CEO of Christian Living Communities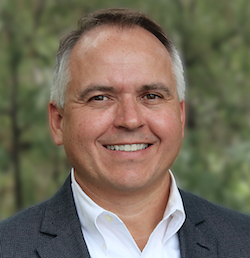 Terry Rogers has been named president and CEO of the Christian Living Communities, based in Greenwood Village, CO.
The not-for-profit organization provides residential living, assisted living, skilled nursing and memory care at four communities and also provides home care and adult day services. Rogers succeeds Russ Den Braber, who retired after 14 years.
Rogers has spent most of his 27-year professional career in senior and home health services. Before joining Christian Living Communities, he was CEO of St. Martins of the Pines, a Birmingham, AL, retirement community, for 16 years.
Rogers earned an undergraduate degree in accounting at the University of Alabama at Birmingham.
Cooper Vittitow promoted to chief operating officer at Civitas Senior Living
Cooper Vittitow has been promoted to chief operating officer at Fort Worth, TX-based Civitas Senior Living. In this position, he will develop and implement the company's national operations strategies and oversee employee development and resident programs.
Vittitow joined Civitas in 2012 as vice president of operations, a position in which he was responsible for the development and implementation of the organization's assisted and independent living and memory care operations. In addition to driving revenue growth, he has played a role in the quality and execution of the company's signature resident programs at Civitas' 30 communities throughout the country. Within the past year, Vittitow led the company's acquisition and transition teams through the addition of eight new management agreements and construction of four new communities.
Vittitow earned his undergraduate degree in business administration and marketing from Lubbock Christian University in 2004 and his Master's in Business Administration degree from Texas Wesleyan University in 2010.
Martin Schappell named president of Shell Point Retirement Community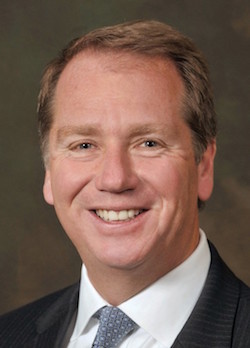 Martin Schappell has been appointed president of Shell Point Retirement Community in Fort Myers, FL, following the November retirement of Peter Dys, who had served as president for the past 31 years.
Schappell had served more than eight years as a Shell Point Board of Directors member and had been executive vice president throughout the past year. In his new role, he will oversee every aspect of the organization, including healthcare, residential life, marketing, business operations and employee relations.
For the past 15 years, Schappell served as senior vice president of the behavioral health division of Universal Health Services, a hospital management company. He has an undergraduate degree from Rollins College in Winter Park, FL, and a Master's in Education degree in community counseling from Georgia State University in Atlanta.
Alicia Butson named sales and marketing director at The Residence at Shelburne Bay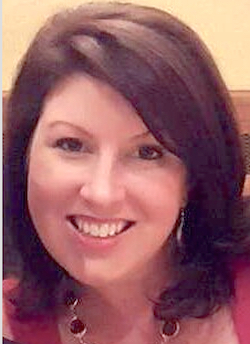 Alicia Butson has been named sales and marketing director at The Residence at Shelburne Bay, an LCB Senior Living community offering independent living, assisted living and memory care in Shelburne, VT.
Butson brings more than 20 years of experience in managing programs at universities, convention centers and hotels. She most recently was senior sales manager at the Hilton Burlington.
She earned her undergraduate degree in hospitality management from Johnson and Wales University.
Keith Szymanski named sales and marketing director at Windrose at Woburn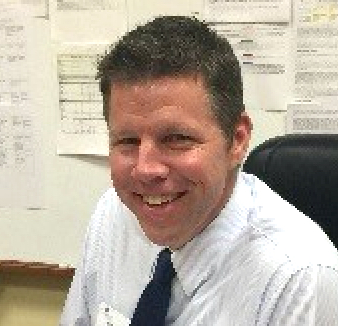 Keith Szymanski has been named sales and marketing director at The Windrose at Woburn, a LCB Senior Living community offering memory care in Woburn, MA.
Szymanski has held managerial positions within the retail, production facilities, restaurant and hospitality industries throughout his career.
Kaylin Peterson now director of philanthropy for Jefferson's Ferry Foundation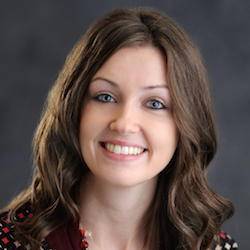 Kaylin Peterson has been promoted to director of philanthropy for the Jefferson's Ferry Foundation, South Setauket, NY. She previously was development manager.
The foundation provides funds for capital projects and assists residents and employees of the Jefferson's Ferry continuing care retirement / life plan community residents who are in need through its Resident Assistance Fund.
Peterson works closely with the foundation's 13-member board and manages the foundation's fundraising activities, from its annual major fundraiser, Monte Carlo Night, to individual donations and pledges, promoting matching gift programs and developing marketing materials. Over the time that Peterson has managed Monte Carlo Night, she has both increased donations and cut expenses.
In June 2013, Peterson joined Jefferson's Ferry as a development assistant for the foundation and within three months was promoted to development manager. Over her three years at Jefferson's Ferry, she has assumed roles of increased responsibility, playing a significant role in fundraising efforts that have contributed to the successful completion of, among others, a major capital project, and other critical resident programs.
Before joining Jefferson's Ferry, Peterson worked in the development office of the Leslie Munzer Neurological Institute. She graduated from St. Joseph's College with an undergraduate degree in psychology and earned a certificate in not-for-profit management at Hofstra University.
Glenda Leach named director of nursing at Edgemere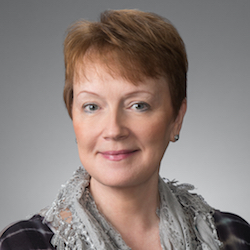 Glenda Leach has been promoted to director of nursing at Edgemere, a nonprofit Senior Quality Lifestyles Corp. retirement community in Dallas. In her new role, she will plan and direct all day-to-day functions of nursing operations.
Leach joined Edgemere in 2008 as assistant director of nursing, managing daily operations of skilled nursing for The Plaza at Edgemere.
Before joining Edgemere, Leach spent two years as a charge nurse for a senior living community in Wichita Falls, TX, where she oversaw daily resident care in addition to preparing and administering medications and coordinating treatment protocols with home health staff members. Board-certified in geriatrics, her experience also includes three years as a charge nurse at a 48-bed senior living community in Kingwood, TX.
Edgemere offers independent living, assisted living, memory care and skilled nursing. The Plaza Health Services at Edgemere offers assisted living, skilled nursing and memory support services for Edgemere residents as well as for others in the community.
Amanda Gosnell named executive director at The Holmstad
Amanda Gosnell has been named executive director at The Holmstad, a not-for-profit continuing care retirement / life plan community in Batavia, IL, administered by Covenant Retirement Communities. In her new role, she is responsible for all operations at the 38-acre campus.
Gosnell has 10 years of senior living leadership experience. Most recently, she was regional director of operations for Sunrise Senior Living, overseeing a portfolio of nine independent living, assisted living and memory care communities within Illinois and Indiana. While at Sunrise, she also held positions as senior executive director and director of sales.
Gosnell has an undergraduate degree in business/economics and sociology from Wheaton College.
Jannetta Lingle named director of clinical services for Faith Presbyterian Hospice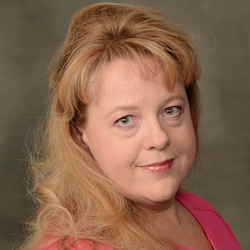 Jannetta Lingle, RN, has been named director of clinical services for Faith Presbyterian Hospice, part of Dallas-based Presbyterian Communities and Services, a faith-based nonprofit organization of continuing care retirement communities and hospice services.
The announcement comes as the organization prepares for the opening of the $43 million, 53,388-square-foot Faith Presbyterian Hospice's T. Boone Pickens Hospice and Palliative Care Center in Dallas, which is expected to serve approximately 1,200 families a year, in the first quarter of next year.
Lingle has spent the past 15 years focusing on hospice care, and she has a diverse nursing background in hospice, case management, admission nursing, intensive care unit critical care, quality control and administration.
In addition to Faith Presbyterian Hospice, Presbyterian Communities and Services includes continuing care retirement / life plan communities Grace Presbyterian Village and Presbyterian Village North.
Resident records CD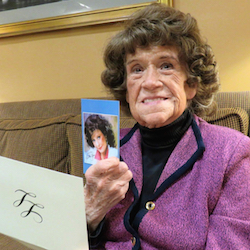 Charlestown retirement community resident Kathy Crouse, who this year recorded a CD of her original country song, recently received a congratulatory letter and autographed photo from her idol, country music superstar Loretta Lynn. Lynn told the Erickson Living community resident to "continue to follow your dream" and to "show those 'younguns' that life can be great no matter what your age.
Send news of appointments, promotions and awards to McKnight's Senior Living Senior Editor Lois Bowers. Include a high-resolution photograph, if possible.