February 06, 2018
People in the news, Feb. 6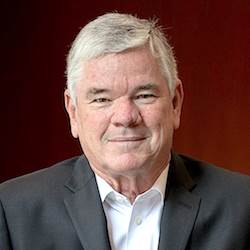 Michael McKee
Mike McKee to retire as executive chairman of HCP; David Henry to become non-executive chairman

Mike McKee, executive chairman of Irvine, CA-based real estate investment trust HCP, will step down from that role March 1 and will retire April 26 from the board of directors at HCP's annual meeting, the REIT announced Monday. Dave Henry, previously the lead independent director at HCP, has been appointed to serve as non-executive chairman.
McKee has been HCP's executive chairman since May 2016 and a member of the board since 1989. In this role, he oversaw the spin-off of the HCR ManorCare portfolio, established a new management team and helped shape the company's long-term strategic vision. He also was interim president and CEO from July to December 2016.
According to information on HCP's website, McKee was CEO of Bentall Kennedy U.S., a privately owned real estate investment advisory firm, from 2010 to 2016. He retired in September 2008 as CEO and vice chairman of the board of directors of the Irvine Co., a privately held real estate development and investment company, where he had been an executive officer since 1994. Before that, McKee was a partner with the law firm of Latham & Watkins from 1986 to 1994.
He is the chairman of the board of directors of Realty Income Corporation, a REIT, serves on the board of directors of First American Financial Corporation, a title insurance and financial services company, and is chairman of the Tiger Woods Foundation. McKee also previously served as a director of Mandalay Resort Group, Irvine Apartment Communities, and Oasis Residential.
Henry, according to HCP's website, began serving as lead independent director of HCP in May 2016. He was CEO of Kimco Realty Corp., a REIT, from November 2009 to January 2016, when he retired. He had joined Kimco in 2001 as vice chairman and chief investment officer and also held the title of president from November 2008 to August 2014. Before Kimco, he had spent 23 years at GE, where he was senior vice president and chief investment officer of GE Capital Real Estate and chairman of GE Capital Investment Advisors.
Henry has served on the boards of Tanger Factory Outlet Centers and Columbia Property Trust since January 2016, and on the board of VEREIT since September 2015. Additionally, he is a director of Fairfield County Bank, a private Connecticut mutual savings bank; a director of Starwood Real Estate Income Trust, a non-traded REIT; a former vice chairman of the board of governors of the National Association of Real Estate Investment Trusts and a former member of the executive board of the Real Estate Roundtable.
Henry also serves on the real estate advisory boards of New York University, Baruch College, Shift Capital and Alto Real Estate Funds, and he is a co-founder and director of Peaceable Street Capital, a private specialty finance company. He previously served as a trustee and chairman of the International Council of Shopping Centers.
Joe Weisenburger promoted to senior vice president of business development at Welltower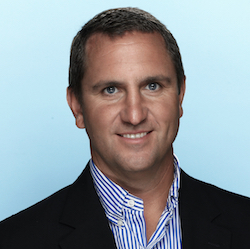 Joe Weisenburger has been promoted to senior vice president of business development, at Toledo, OH-based real estate investment trust Welltower, the REIT announced Jan. 30. Weisenburger has been with the company since 1998 and previously was vice president of business development.
In his new role, Weisenburger will continue to lead domestic deal origination and relationship management efforts for Welltower's seniors housing portfolio. He will continue to report to Executive Vice President of Business and Relationship Management Mercedes Kerr.
Weisenburger has served in various leadership roles throughout his tenure with Welltower, including positions in asset management and investments and leading the underwriting team. Prior to joining Welltower, he worked for Northwest Ohio Venture Fund, where he was responsible for the evaluation of new and add-on investments for a $20 million venture fund.
Weisenburger holds an undergraduate degree in business administration from Miami University and an MBA in Finance from Ohio State University.
Torey Riso named first president and CEO of Blueprint Healthcare Real Estate Advisors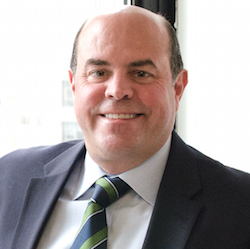 Salvatore "Torey" Riso joined advisory firm Blueprint Healthcare Real Estate Advisors Feb. 1 as its first president and CEO.
Riso is a real estate investment veteran with 25 years of experience, including more than 10 years in the seniors housing and care industry.
He was part of the team that founded Care Investment Trust in 2007 and had served as its president and CEO since 2009. He was the architect of a strategy that focused on investment partnerships with small- and medium-sized operators in the seniors housing and care sector. Under Riso's leadership, Care survived The Great Recession through a strategic sale from CIT Group to Tiptree Inc.
In November, Care announced its acquisition by Mainstreet Health Investments, which subsequently changed its name to Invesque, for $425 million. At the time of the announcement, Care had investments in 42 communities by eight operators in 11 states.
Riso is a member of the executive board of the American Senior Housing Association and is co-chair of the Spring Investment Forum Planning Committee for the National Investment Center for Seniors Housing & Care.
He holds an undergraduate degree from UCLA and a law degree from the Loyola Law School of Los Angeles.
John A. Harz joins Springpoint Senior Living as senior vice president of human resources
John A. Harz began a new job as senior vice president of human resources of Wall Township, NJ-based Springpoint Senior Living on Jan. 29.
Harz has an undergraduate degree in business administration and an MBA from Monmouth University.
David Nash, Mike McCurry are first healthcare experts to join NIC Board of Directors
The National Investment Center for Seniors Housing & Care has appointed David Nash, M.D., MBA, dean of the Jefferson College of Population Health at Jefferson University, and Mike McCurry, executive vice president and chief operating officer at St. Louis-based nonprofit health system Mercy Health, to its board of directors.
Until the appointments, NIC's board has been made up exclusively of those involved in the financing and operations of seniors housing and care. The two newest members are expected to provide insights into NIC's research and events such as NIC's Spring Investment Forum.
"These appointments are recognition that healthcare services and seniors housing and care are becoming inexorably linked," said Brad Razook, NIC's board chair, who also is president and managing director of CS Capital Advisors.
Nash is a population health expert who brings decades of research experience on healthcare delivery and improved patient outcomes to NIC's board. He also is a member of the Humana Board of Directors.
As COO of a large health system, McCurry helped expand access to healthcare, create strategic partnerships and fully integrate data systems to support better care and outcomes.
Also recently appointed to the NIC Board were Tom Herzog, CEO of real estate investment trust HCP, and Mercedes Kerr, executive vice president of business development for REIT Welltower.
Lt. Colonel (Ret.) James Branham named COO of Armed Forces Retirement Home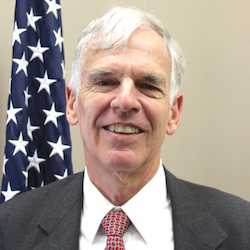 Lt. Colonel (Ret.) James M. Branham, U.S. Army, has been named the chief operating officer of the Armed Forces Retirement Home, effective Feb. 5, the Department of Defense announced.
The COO serves as the head of the Armed Forces Retirement Home, created by Congress in 1991 as an independent establishment of the executive branch of the federal government with oversight from the Department of Defense. The home has campuses in Washington, DC, and Gulfport, MS.
Branham most recently was director of buildings and grounds at St. John's College in Annapolis, MD, where he was responsible for capital planning, logistics and maintenance. He also was an administrator at the Army Distaff Foundation's Knollwood Retirement Community in Washington, DC, where he oversaw independent living care as well as support services, including facilities and engineering, grounds, housekeeping, security, transportation, IT and resident services and activities.
Branham developed Knollwood's capital improvement plan to renovate and upgrade living facilities and developed the community's emergency response plan. In an earlier position as executive director for facilities at the Protestant Episcopal Cathedral Foundation, he directed maintenance, security, grounds, housekeeping and IT support. In this capacity, he also planned and led operations for major events at the National Cathedral, including the state funerals for President Reagan and President Ford.
Branham is a 25-year veteran of the U.S. Army, where he served as both an armor and foreign area officer. He is a graduate of the U.S. Military Academy and holds master's degrees in engineering administration from the University of Utah and information systems technology from George Washington University.
Richard Mapes named new commandant to lead operations at Veterans Home at King
Commander Richard Mapes has been appointed to oversee operations at the Wisconsin Department of Veterans Affairs' Veterans Home at King, effective March 19.
He has more than two decades of experience as an executive for multiple senior living facilities and retirement communities and more than 30 years of service as a member of the U.S. Navy Reserve.
Mapes enlisted in the Navy in 1970 before he graduated high school. He served in multiple capacities until his retirement in 2007 and was the commanding officer of the Naval Reserve Camp Lejeune Hospital Unit, where he provided personnel and administrative support and directed training to staff. In addition, he was the commanding officer of the 4th Marine Battalion in support of the 24th Division Medical Reserve Unit at Selfridge Air National Guard Base in Michigan. There, he supported and oversaw field training and combat exercises.
Most recently, Mapes served as the executive director of the WesleyLife retirement communities in Johnston, IA. Prior to that, he was the chief operating officer at Three Pillars Senior Living Communities in Dousman, WI. He also has led various healthcare facilities in Michigan, North Carolina and Ohio.
He received an undergraduate degree in business administration from Oakland University and an MBA from Lake Superior State University.
Rebecca Gruett promoted to senior director at Villaggio at San Luis Obispo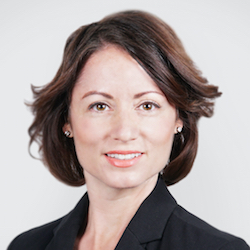 Rebecca Gruett has been promoted to senior director of residency, enrichment and communications at Villaggio at San Luis Obispo, a California life plan community currently under planning and development at Froom Ranch in San Luis Obispo.
She had been director of enrichment for Villaggio since 2016.
Experienced in the pre-opening and post-development of life plan communities, also known as continuing care retirement communities or CCRCs, Gruett was regional director of life enrichment for Episcopal Communities and Services in Pasadena, CA, and director of life enrichment at MonteCedro in Altadena, CA.
Overseeing Villaggio's community culture program, Gruett has been creating Villaggio's own culture, working closely with the greater community of San Luis Obispo and the community's charter residents, known as Villaggio members.
The development, design and marketing consultant for Villaggio at San Luis Obispo is Life Care Services. RRM Design Group is leading the planning and entitlement efforts for Villaggio.
Barbara Davis named executive director of the Residence at Selleck's Woods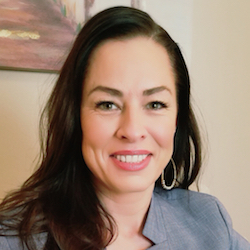 Barbara Davis has been named executive director at The Residence at Selleck's Woods, an LCB Senior Living community in Darien, CT, set to open in late 2018.
Davis gained experience at Stony Brook Court in Darien and Atria Senior Living at their communities in Stamford, CT. Before joining LCB, she was executive director with Maplewood Senior Living at its community in Newtown, CT.
Mena Tuccinardi appointed life enrichment director of Waterstone at the Circle
Mena Tuccinardi has been appointed life enrichment director of Waterstone at the Circle, an Epoch Senior Living independent living community in the Boston area. In her new role, Tuccinardi plans and coordinates entertainment, events and outings for residents.
Before joining Epoch, Tuccinardi held the title of vibrant living director for a Massachusetts-based senior living provider. There, she implemented and facilitated programming for residents and fostered partnerships with local organizations, nonprofit groups and educational institutions.
Tuccinardi began her career in the travel industry. She worked as a regional and district sales manager for MSC Cruises USA, Orient Lines and Premier Cruises, as well as a business development manager for Trafalgar Tours, where she honed her interpersonal and customer services skills.
Tuccinardi has an undergraduate degree in business marketing from Newbury College.
Pam Rubin promoted to residency counselor at Timber Ridge at Talus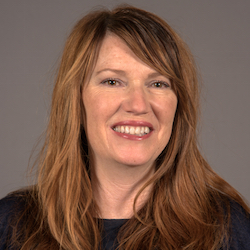 Pam Rubin has been promoted to residency counselor at life plan community Timber Ridge at Talus in Issaquah, WA.
In her new role, Rubin will work directly with prospective residents throughout the sales process from inquiry to residency, providing information about Timber Ridge and what life plan communities offer, the financial benefits of retirement living and the moving process.
Rubin previously was the independent living residency coordinator at Timber Ridge and has worked in the senior living industry for more than six years.
Mark Wiete joins Golden West's board of directors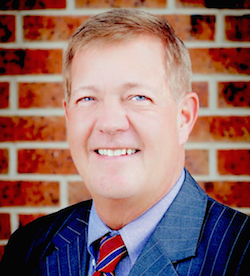 Mark Wiete recently joined the board of directors at Golden West, a nonprofit independent and assisted senior living community in Boulder, CO. Wiete has over 40 years of financial services experience and brings his extensive business and management skills to the board.
Currently, he is the chief financial officer of Premier Members Credit Union in Boulder, a $1 billion institution and one of the top seven largest credit unions in the state. He also has been vice president, chief operating officer, chief financial officer and controller for financial institutions across the country with asset sizes ranging from $550 million to $15 billion.
Wiete holds an undergraduate degree in finance and an MBA from Xavier University.
Meg LaPorte is director of communications and marketing at LifeSpan Network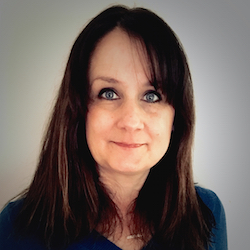 Meg LaPorte has joined LifeSpan Network as director of communications and marketing.
The Columbia, MD, company is the largest senior services provider association in the mid-Atlantic, representing more than 300 senior services organizations that are assisting more than 45,000 seniors in Maryland and the District of Columbia.
"Her extensive communications and aging services experience will be key to elevating awareness of LifeSpan Network across the D.C., Maryland, Virginia region and beyond," said Kevin Heffner, LifeSpan Network president and CEO. "With more than 25 years in nonprofit management and 17-plus years of writing, communications and policy experience in our sector, Meg is a perfect fit for this role."
LaPorte, who has a master's degree in management of aging services from the University of Maryland Baltimore County, was managing editor of Provider magazine for nine years. The magazine is owned by the American Health Care Association.
She is an adjunct instructor at the University of Maryland Baltimore County and does freelance writing and communications work for several clients.
Melissa Messina joins HJ Sims as senior vice president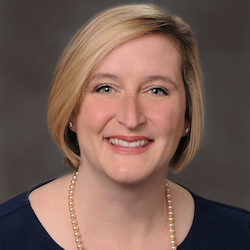 Melissa Messina has joined privately held investment bank and wealth management firm HJ Sims, based in Fairfield, CT, as senior vice president of investment banking. She will be located in the Rockville, MD, office.
Before joining Sims, Messina was a principal in the Baltimore and Washington, DC, offices of Miles & Stockbridge and a member of the firm's real estate and transactional finance practice, focusing on public and commercial finance with a particular emphasis on real estate, senior living, healthcare and economic development.
Messina has experience as counsel to banks, issuers, underwriters, developers and trustees on a wide range of transactions. Her experience in healthcare finance includes representing lenders and underwriters for commercial and public finance transactions spanning for-profit and nonprofit organizations. Messina's focus was on nonprofit life plan community financing, for-profit skilled nursing and assisted living communities, asset-based lending to the operators of such organizations and bridge-to-Housing and Urban Development financing transactions — altogether totaling more than $750 million.
Messina earned her law degree from Georgetown University Law Center and has an undergraduate degree in information sciences from the University of Maryland.
While practicing law, she was a member of the Council of Development Finance Agencies and the National Association of Bond Lawyers.
Shantanu Bhide joins SoftWriters as VP of technology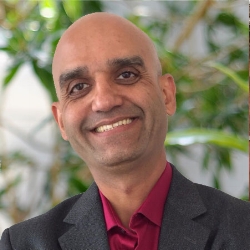 Shantanu "Shan" Bhide has joined SoftWriters Inc., a Managed Health Care Associates company, in a newly created executive role. As vice president of technology, he will be responsible for leading the product management, development and quality assurance functions at the Pittsburgh-based software company.
Bhide joins SoftWriters with more than 20 years of experience delivering software products and solutions to a broad range of customers.
SoftWriters serves pharmacies that provide care to independent living residents, assisted living residents, long-term / post-acute care residents and patients, group homes or correctional facilities, as well as specialty pharmacies and pharmacies servicing 340B contracts.
Send personnel news to Senior Editor Lois A. Bowers. Please include a high-quality color photo.