July 25, 2017
People in the news, July 25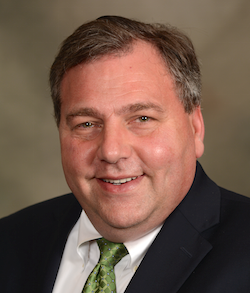 Tim Mallad
Tim Mallad named CEO of Presbyterian Communities and Services
Tim Mallad has been named CEO of Dallas-based Presbyterian Communities and Services.
The not-for-profit organization includes continuing care retirement communities Presbyterian Village North and Grace Presbyterian Village, as well as Faith Presbyterian Hospice, the T. Boone Pickens Hospice and Palliative Care Center and the PC&S Foundation.
Mallad spent the past year serving as president and has almost 30 years of senior living experience. He joined Presbyterian Communities and Services from Irving-based Greystone Communities, where he most recently served as first vice president.
Throughout his career, Mallad has specialized in assisting faith-based, not-for-profit communities in all phases of development and operations. He had leadership responsibilities at multiple CCRCs across the country, and he has led not-for-profit organizations through cultural and organizational change while creating, implementing and overseeing budgets, marketing efforts and sales strategies. In addition, Mallad has served as COO and executive director at the community level, as well as associate administrator and other sales and marketing positions.
David Laffey promoted to executive vice president, joins board of managers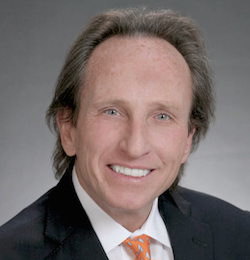 David Laffey has been promoted from senior vice president to executive vice president of LCS Real Estate, an LCS company. He also was appointed to the board of managers for Life Care Companies LLC.
LCS Real Estate is a full-service real estate private equity enterprise providing capital market services to its parent company, including investments, debt placement and asset management of senior living communities. The company currently has assets under management in excess of $1.3 billion in 38 properties totaling more than 8,000 units in 16 states. LCS Real Estate actively pursues transactions, connects investor partners with opportunities and sources deal flow.
Laffey joined LCS in 2009 and is responsible for the organization's overall business performance related to equity investments, debt placement and asset management. In addition to serving on the board of managers, he holds positions on the company's executive leadership, management and investment committees.
Prior to joining LCS, Laffey spent 11 years with Ziegler, most recently as the managing director at Ziegler Capital Markets. He earned his undergraduate degree in finance from Villanova University.
Norterre adds community development manager, lifestyle consultant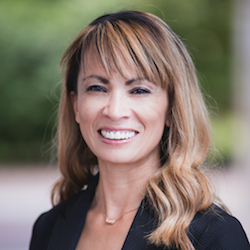 Laura Mullennix, left, has been named community development manager, and Connie Michaelis has been named lifestyle consultant, at Norterre, a multigenerational community under development in Liberty, MO.
Mullennix has more than 15 years of experience in sales and marketing, including roles in senior living communities and healthcare organizations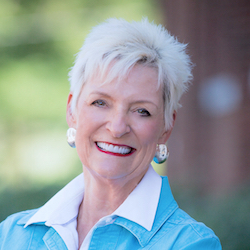 Michaelis, right, also has had an extensive career in the senior sales industry. In her new role, she will conduct community outreach, visit medical professionals, organize educational opportunities and assist in other grassroots efforts aimed at highlighting Norterre as a health and wellness destination.
Michaelis has an undergraduate degree in biology and education from the University of Kansas.
The first phase of Norterre, expected to open this fall, will include a health and wellness center with an on-site a child care center, 60 assisted living residential suites with 20 dedicated to assisted living memory support, and 60 short-term recovery and rehabilitation suites. The buildings will surround and face a large greenspace. Construction of the second phase is planned to follow immediately with independent living and non-age-specific housing options.
Norterre is the result of a partnership between Action Pact, Liberty Hospital and Healthy Living Centers of America.
Bo Lundh named director of operations at Windsor Run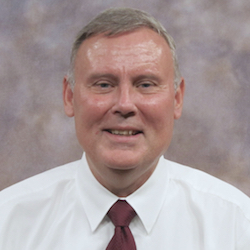 Bo Lundh has been named as director of operations at Windsor Run, an Erickson Living retirement community under construction in Matthews, NC. He currently serves as the associate executive director of Oak Crest, a sister community located in Baltimore County, MD.
Officially assuming his new role on Aug. 28, Lundh will oversee the general services and resident life departments for the 60-acre campus. Phase one of Windsor Run, consisting of two independent living buildings and a resident clubhouse, is scheduled to open in the spring.
Lundh began his career with Erickson Living in 1995 as a senior accountant at Oak Crest and earned a promotion to controller later that year. In 2000, he became the director of finance for Riderwood, the Erickson Living community in the Washington, D.C., suburbs, where he also would serve as associate executive director and director of operations. Before joining Erickson Living, he gained nine years of experience in finance working for the Swedish government, specializing in elder care and healthcare.
Lundh holds an undergraduate degree in finance from the University of Lund in Sweden. He is a graduate of Leadership Montgomery, an educational program that connects leaders from the private, public and nonprofit sectors.
Tracie Bettano is new executive director at Brooksby Village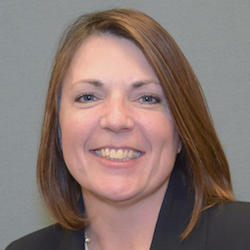 Tracie Bettano has been named executive director at Brooksby Village, an Erickson Living community in Peabody, MA. She will oversee the overall operations of the continuing care retirement community.
Bettano began her career at Brooksby Village in 2004 and has more than 20 years of healthcare experience in the clinical, rehabilitation and management areas. She has held several key leadership positions at the community, including associate executive director, director of continuing care and rehabilitation and wellness manager. Bettano also was a director of clinical operations within Erickson Living.
Bettano has a master's degree in speech-language pathology, and before joining Brooksby Village, she worked as a speech-language pathologist in acute care teaching hospitals. In addition to her clinical degree, she is a licensed nursing home administrator.
Roger Stevens elected chairman of LeadingAge Florida Board of Trustees
Roger Stevens, CEO of Westminster Communities of Florida, was installed as chairman of the LeadingAge Florida Board of Trustees during the association's recent annual meeting in Orlando.
A gubernatorial appointee to the Governor's Continuing Care Advisory Council, Stevens has extensive experience representing aging services providers. He is a licensed nursing home administrator, a certified public accountant and a former manager at an international CPA firm with experience in feasibility studies, new facility development, financing, start-up and operation.
Also as part of the annual meeting, LeadingAge Florida members elected the following individuals to leadership positions:
Troy Hart – Chair-elect
Josh Ashby – Immediate past chair
Kevin Smaage – Secretary
Lisa Lyons – Treasurer
Mary Jo Zeller – ALF/HCBS chair
Joel Anderson – CCRC chair
Janet Stringfellow – Housing chair
Robert Goldstein – Nursing home chair
Jolynn Whitten – Associate member representative
John Capes, Bruce Jones, Kevin Knopf and Charee Russell – LeadingAge advocates
Kip Corriveau – South West Region chair
Teresa Scott – North Region chair
These board members join current board members:
Garry Hennis and Jim Richman – At-large trustees
Gail Wattley – Central Region Chair
Juana Mejia – Southwest Region Chair
Asbury Place's Jimmy Dunn wins Azzy Award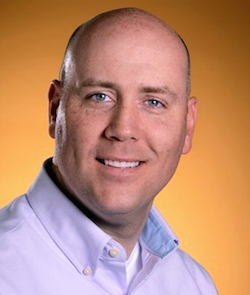 Jimmy Dunn, director of home care for Asbury at Home, has been recognized with an Azzy Award for everyday excellence in the area of responsibility.
Asbury Communities presents the awards to associates who help promote the organization's vision of redefining the expectations of aging through their work at an Asbury community.
Asbury at Home is part of Asbury Place continuing care retirement communities in Kingsport and Maryville, TN, and offers in-home care services to older adults in the area.
Dunn has worked at Asbury Place for more than three years. Asbury Place affiliated with Asbury Communities in 2016.
Azzy Award winners recently were announced at Asbury Communities' annual Leadership Development Institute in Ellicott City, MD.
Three members join Presbyterian Communities and Services board
The board of Dallas-based Presbyterian Communities and Services recently welcomed three new members: Laura H. Wright, Elizabeth "Liza" M. Lee and Allen D. Tilley.
Wright is the former senior vice president of finance and chief financial officer at Southwest Airlines and had a 25-year career with the company. She currently acts as a strategic and financial consultant for nonprofit and growth companies.
Lee is an educator who recently served as interim headmistress at The Hockaday School, where she previously had served as headmistress from 1990 to 2004.
Tilley previously held the positions of vice president operations at PepsiCo Foods International and CEO of American Locker Group. He currently is an adjunct professor at Southern Methodist University.
The new board members will go through board orientation over the summer and will join board meetings in the third and fourth quarters.
Ziegler's Rich Scanlon reappointed to Continuing Care Advisory Council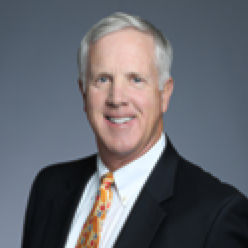 Rich Scanlon, managing director in the senior living finance practice of specialty investment bank Ziegler, has been reappointed to the Continuing Care Advisory Council by Florida Gov. Rick Scott.
"The governor's council plays an integral part in maintaining a balance between the regulatory environment and the 'market,' which is trying to bring innovation and new ideas to this sector in an effort to expand and improve services," he said. "Continuing care retirement communities in Florida need to be a part of this movement and have the tools to be able to do so to remain relevant, but to do so in a way that assures the continued confidence of all constituencies within the state."
Scanlon has 27 years of investment banking experience to the senior living industry. He joined the senior living team at Ziegler in November 1993 and opened the firm's office in St. Petersburg, FL. He has been responsible for the structuring of more than $4.5 billion in healthcare bond issues for not-for-profit senior living providers ranging from small campus expansions to large start-up communities utilizing a complex plan of finance.
Scanlon has been a strategic partner to a number of the largest multi-facility providers and single-sites with communities located in the Southeast, according to Ziegler. In Florida, the multi-site communities include SantaFe Senior Living (three transactions for $314.9 million), Shell Point (six transactions for $354.6 million) and Lifespace (seven transactions for $159.6 million). Florida single-site client communities include Fleet Landing, Village on the Isle and Waterman Communities.
Scanlon completed Ziegler's first bond anticipation note financing in January 2007 and has subsequently completed three additional BANs issues to assist organizations with their start-up community growth objectives.
Send personnel news to Senior Editor Lois A. Bowers. Please include a photo.