July 26, 2016
People in the news, July 26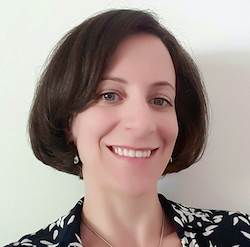 Lara Shook
Lara Shook named CEO at Scott-Farrar at Peterborough
Lara Shook has been named the new CEO at Scott-Farrar at Peterborough in New Hampshire.
The newly constructed, 63-unit senior living community — designed for independent living, assisted living and memory care — anticipates a mid-September opening on the site of the former Scott-Farrar Home, which had been in operation for more than 100 years. Construction has been underway since June 2015.
In her role in the new position of CEO, Shook will be responsible for oversight of pre-opening operations, including hiring and training staff and welcoming Scott-Farrar's first residents as they move in. Following the grand opening, she will oversee all operations of the community.
"My first job was as a dishwasher at Scott-Farrar when I was 15 years old," Shook said. "That job started my rewarding career in eldercare, and I could not be more excited to have the unique opportunity to be a part of the dedicated and passionate team re-opening Scott-Farrar this fall."
Shook, a Peterborough, NH, native, has an extensive background in senior living management. Most recently, she was the assistant executive director of Atria Senior Living in Falmouth, MA, where she was responsible for the day-to-day operations of 99 assisted living and memory care apartments. Before her time at Atria, Shook was the memory care director of the Village Proprietor's Green in Marshfield, MA.
Shook earned her undergraduate degree in public relations from the University of Rhode Island and a master's degree in elder care administration from Lasell College in Newton, MA.
Legend Senior Living names VP of operations, director of asset management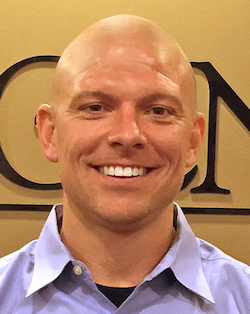 Jason Freewalt has been named vice president of operations for Legend Senior Living communities in Colorado, Kansas and Oklahoma. He will oversee the day-to-day operations for almost 20 locations throughout the region.
Freewalt spent the past 15 years in the health and wellness sector and has relocated from the Chicago area.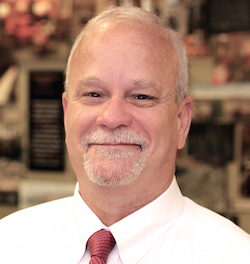 Meanwhile, Dan Allen has been named director of asset management for Legend Senior Living.
He will oversee operational systems and architectural consistency for each residence, including mechanical and maintenance procedures for all Legend-owned communities. Additionally, he will help manage capital expenditures and operational systems for all Legend locations.
Allen's professional path has taken him all over the county, from Florida to California and a few places in between. He has served as a director of asset management within the senior living industry for almost a decade.
Betsy Standish named executive director at Friendship Village in Kalamazoo, MI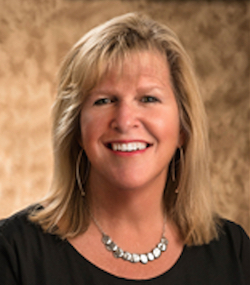 Betsy Standish has been named executive director of Friendship Village, a Life Care Services senior living community in Kalamazoo, MI.
She will oversee operations related to resident, family and employee satisfaction; staff development; compliance; and sales and marketing in an effort to ensure optimal efficiency and strong financial results. Standish also will manage improvements to Friendship Village buildings and grounds, including a proposed aquatic center with a therapy pool and additional garden homes.
Standish has almost 20 years of experience in senior living and most recently was executive director at The Fountains at Bronson Place in Kalamazoo. Previously, she held leadership positions in two Life Care Services communities, including executive director of Vista Grande Villa in Jackson, MI, and licensed nursing home administrator at Friendship Village. Standish started her career as an administrator at The Springs at Bronson Place in Kalamazoo.
Standish earned an associate's degree from Grand Rapids Junior College, certification and licensure as a certified dietary manager from the University of Florida, and certification and licensure from the nursing home administration program at Michigan State University and Michigan's Bureau of Health Services – Licensing & Regulatory Affairs division.
Friendship Village, celebrating its 40th anniversary, features 203 independent living apartments and garden homes, 83 assisted living and memory care one- and two-bedroom suites, 41 skilled and long-term care suites, and 16 short-term rehabilitation private suites.
Lancaster Pollard announces three hires

Lancaster Pollard has hired Doug Harper (left in group photo) and Casey Moore (center) to be managing directors of agency finance and Joe Munhall as director of syndicated credit. All three come from Berkeley Point Capital, where they served in similar capacities.
Harper most recently was a director of seniors housing at Berkeley Point. Before that, he was a managing director at Red Capital Group for 10 years. Moore has previous experience as a principal at Prudential Mortgage Capital Company and as a senior managing director at Red Capital.
"Working with our regionally based investment bankers, Doug and Casey will use their vast seniors housing and capital markets expertise to enhance our industry-leading agency loan origination platform," Lancaster Pollard President Kass Matt said.
Munhall most recently was a vice president of originations at Berkeley and before that that served as a vice president of corporate banking at Commerce National Bank. He has more than 20 years of banking experience in seniors housing, commercial real estate and the middle market.
"As director of syndicated credit, Joe will lead our efforts to partner with banks to provide additional options to our regional bankers for the structuring and sale of debt placements," said Craig Jones, president and fund manager at Lancaster Pollard. "Further, he will work to enhance our Propero Seniors Housing Equity Fund, a private equity fund that offers a sale-leaseback structure, as well as Lancaster Pollard Finance Co."
Matthew Hollingshead named executive director for assisted living at NewBridge on the Charles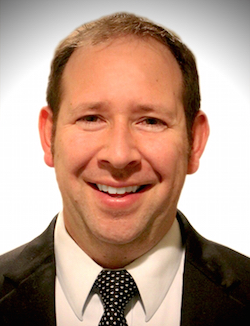 Matthew Hollingshead has been named executive director for assisted living at NewBridge on the Charles in Dedham, MA, part of Hebrew SeniorLife, the largest nonprofit provider of integrated senior healthcare and communities in New England and an affiliate of Harvard Medical School.
NewBridge on the Charles, one of five senior living communities sponsored by HSL, is a continuing care retirement / life plan community that includes independent living, assisted living and long-term care. NewBridge Assisted Living is a 91-unit housing complex with both traditional and memory-support apartments. Hollingshead will lead and direct its overall operations while collaborating with colleagues from across HSL.
Before joining HSL, Hollingshead spent 10 years with Erickson Living at Linden Ponds, a CCRC in Hingham, MA. There, he served in a number of roles, most recently as the assistant administrator.
Taylor DePierri named first social media intern at Avanti Senior Living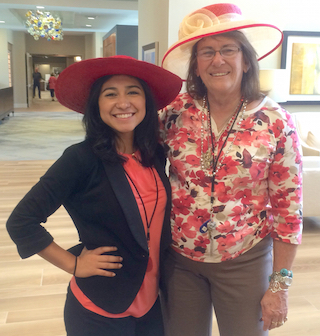 Taylor DePierri has been named the first social media intern at Avanti Senior Living. (In the accompanying photo, she is pictured, on the left, with resident Terrie Neill.)
A marketing and communications major who is about to enter her sophomore year at Lone Star College, DePierri is working at the corporate office in The Woodlands, TX, for communities in Cypress and Shenandoah, TX, according to Avanti COO Lori Alford. DePierri has been trained to manage social media pages, increase the number of friends and followers, write blog posts, keep all accounts updated and work alongside graphic designers for content and imagery. She also is responsible for producing the company's internal newsletter and brainstorming new ways to engage adult children and seniors in Houston.
"I have always had respect for seniors, but this internship has taught me to look at them as my peers and counselors," DePierri said. "They have taught me how best to treat other people, how to maximize the time we have been given in our lives, how to enjoy every moment and make the best of each situation, as well as the importance of having fun with what we do."
Contrary to popular belief, she added, many of the seniors she has met at Avanti are tech-savvy and already use email and social media to keep in touch family members. "I didn't know working with seniors would be so fun," she said.
DePierri said the internship also is teaching her business etiquette and other skills that will be useful in the workforce.
Avanti Senior Living, launched in 2013, owns, develops and operates senior living communities in Texas, Louisiana and Arizona, with plans to move into other markets across the county. Each community has 90 to 150 one- and two-bedroom suites.