July 06, 2016
People in the news, July 6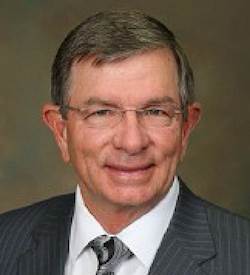 Robert G. Adams
Robert Adams to retire as CEO of NHC
Robert Adams plans to retire as CEO of National HealthCare Corp., the nation's oldest publicly traded senior healthcare company, effective Dec. 31. He will remain as non-executive chairman of the board.
"My decision to retire has not been an easy one, but I believe that it is time to consider reducing my role in the day-to-day activities of the company," Adams said. "I will remain significantly involved with NHC as the chairman of the board and will be involved in the transition plan to ensure the success of the future leadership of the company."
Adams has been the company's CEO since 2004 and worked for NHC for more than 40 years.
Marcus Breuer new CEO of Touchmark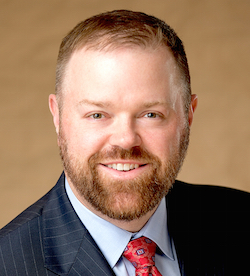 Marcus P. Breuer has been promoted to CEO of Touchmark, a developer and operator of full-service retirement communities in the United States and Canada celebrating its 35th year. He succeeds Werner G. Nistler Jr., the company's founder and chairman.
Nistler will continue to serve as chairman and be involved in the company that he formed in 1980 after gaining industry experience as secretary-treasurer of a retirement and nursing center company.
Breuer joined Touchmark in 2004 as vice president of finance and investor relations. Since 2006, he has served as chief financial officer, working with banks and investors to arrange financing for new Touchmark communities and working with the Touchmark Development and Construction Co. on real estate and development negotiations. In addition to overseeing all of Touchmark's finances, he has been in charge of the company's marketing, sales, wellness and information technology efforts.
Before joining Touchmark, Breuer held various purchasing and finance roles at Intel and also was a branch manager for Wells Fargo Bank.
Touchmark has 11 communities in eight states and a Canadian province. Communities in Bismarck, ND, and Sioux Falls, SD, are expanding, and two more communities are under construction in the United States.
Monique Dixon named CALA Advocate of the Year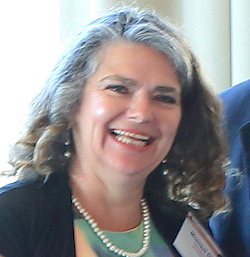 Monique Dixon, executive director at Brookdale Yreka since 2013, has been named Advocate of the Year by the California Assisted Living Association. The award recognizes members who actively build relationships, support policy priorities and demonstrate a commitment to grassroots action on behalf of assisted living.
Before joining Brookdale, Dixon was an area manager for Goodwill Industries, overseeing mission services throughout Siskiyou County, CA. She also is nationally certified as a job developer and as an economic development finance professional and has served as an economic consultant to small businesses and worked in governmental accounting and economic development.
When she joined Brookdale Yreka, Dixon saw an opportunity to combine her interest in coaching others with the desire to enrich the lives of seniors. Not only is she the executive director of her community, but she also serves as a partner executive director for the company, meaning she helps orient new Brookdale community executive directors in northern California.
"Every day, I'm excited because of the coaching and mentoring opportunities that I have to help our associates succeed and grow," Dixon said. "I truly believe that a key component of my role is to take care of the associates, and they in turn do the amazing job of taking great care of our residents and families."
Steven Scott named CEO of PointRight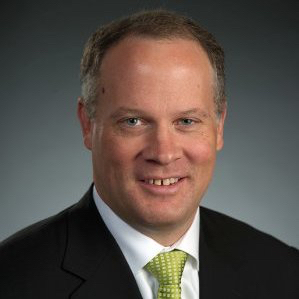 Steven Scott has been named president and CEO of Boston-based predictive analytics services company PointRight.
He joins PointRight from ArroHealth, having served as chief operating officer, a position in which he led day-to-day operations. Prior to ArroHealth, Scott was general manager of the national healthcare practice for Perficient, where he oversaw the expansion of its consulting and integration services to provide solutions for enterprise data warehousing, healthcare analytics and digital/connected health. Earlier in his career, he was the president and COO at Matrix Medical Network and the senior vice president of business development at Excelis Healthcare following its acquisition of American Physicians, where he had been CEO.
Doug Kimple joins Legend as SVP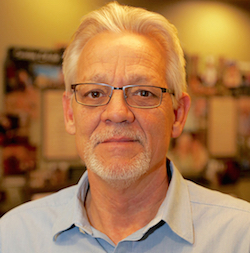 Doug Kimple has been named senior vice president of development and construction for Legend Senior Living. He also will manage and centralize current operational systems at all Legend locations.
Previous projects include overseeing the construction of Legend communities in Topeka, KS, and Tulsa, OK. Before joining Legend Senior Living, Kimple spent more than 35 years with Law Co., most recently serving as executive vice president of construction and board director.
Joy Nance named VP at Anthem Memory Care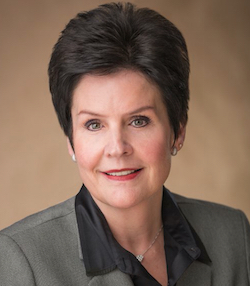 Joy Nance has been named vice president of operations at Anthem Memory Care, where she will be responsible for the Midwest and East territories of the United States. The company has 11 communities either in operation or under construction in California, Colorado, Illinois and Kansas.
Nance's two-decade career has included executive and managerial positions with Mather Lifeways, Seniority, CRL Senior Living, Brookdale Senior Living and Capital Senior Living.
3 join Avanti Senior Living at Flower Mound

Avanti Senior Living at Flower Mound, Texas, set to open soon, has hired three new employees.
Vicki Lee King (at left in the accompanying photo) has been named executive director and will be responsible for daily operations. Previously, she has served as executive director, residence director, marketing director and community relations director, among other director and management positions, for senior living communities in the Dallas/Fort Worth area. She is certified as an assisted living administrator and has her Alzheimer's education certification.
Sheila Ricketts (center) has been named community relations director and will conduct outreach, build relationships and maintain positive relations with current and prospective clientele. Ricketts has 21 years of marketing and sales experience in the healthcare and senior living industry. Before joining Avanti, she served in sales and marketing positions with companies specializing in senior living, hospice and memory care communities, as well as other healthcare-related companies.
Renee Rachels (right) has been named family and resident advocate. She has more than 12 years of experience in marketing, sales and relationship-building in the senior living industry.
Rachel Leszczynski is new fitness specialist at Sedgebrook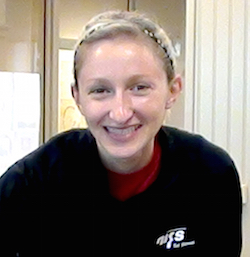 Rachel Leszczynski is the new fitness specialist at Sedgebrook continuing care retirement / life plan community in Lincolnshire, IL.
She also works for the National Institute of Fitness and Sports, contracted by Sedgebook parent company Life Care Services to operate the community's wellness center. Sedgebrook credits her with increasing attendance at the fitness center.
As an intern with Corporate Fitness Works in Green Bay, WI, during her last semester at Eureka College, where she studied kinesiology, Leszczynski taught exercise classes and provided physical therapy for people aged approximately 30 to 55 years. "Working with seniors now, I see how fitness has a social aspect that doesn't apply as much to the general population," she said.
In her work, Leszczynski emphasizes the social benefits of exercise first and foremost. "I want people to come and meet me, even if it's not about fitness. While I'd love to help them develop an exercise routine, I also just love hearing their stories and being around them."
Pastoral ministries coordinator travels to Zambia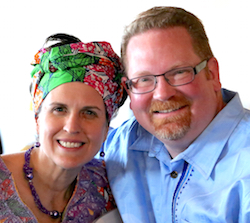 Jamie Flowers (pictured with his wife), who is pastoral ministries coordinator at Fox Run, an Erickson Living community in Novi, MI, recently traveled to Ndola, Zambia, with his wife, Kathy, on a ministry mission to help orphans. It was his third ministry mission trip to Zambia and his wife's fifth.
The Flowers served for three weeks with Living Hope International, a not-for-profit ministry whose primary focus is caring for orphans.
Concierge publishes first children's book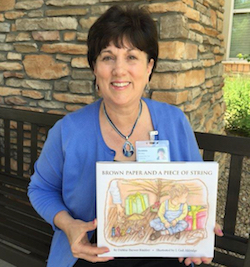 Debbie Brewer Binkley, a concierge at Wind Crest, an Erickson Living retirement community in Highlands Ranch, CO, has published her first children's book, "Brown Paper and a Piece of String."
The story set in the 1930s on a family farm in East Texas, where the main character, Frankie, realizes the true gift of Christmas. It was inspired by a message preached by the author's father, Fred V. Brewer, somewhere every Christmas from 1955 until his last Christmas in 2010.
Binkley has been involved in children's ministries in Texas, Hawaii, California, Virginia and Colorado. Together with her husband, Verle, she recently started Binks Books.