June 06, 2017
People in the news, June 6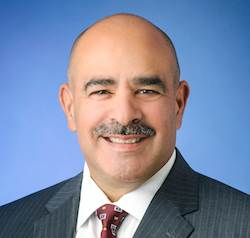 Anthony Argondizza
Anthony A. Argondizza promoted to CEO of Springpoint Senior Living
Anthony A. Argondizza will become CEO of Wall Township, NJ-based Springpoint Senior Living effective July 1. He will succeed Gary T. Puma, who is retiring from Springpoint after 39 years of service.
Argondizza has served as Springpoint's president since September 2016 and will keep that title. He and Puma have worked together over the past 10 months to transfer all remaining responsibilities in anticipation of Puma's retirement.
In his new role as CEO and president, Argondizza will steer the company along its growth path, pursue additional business development opportunities and oversee the company's entire portfolio of senior housing and service brands under Springpoint Senior Living, New Jersey's largest nonprofit provider of housing and services for seniors.
Argondizza first joined Springpoint in 1994 as administrator and assistant executive director at Crestwood Manor, a Springpoint Senior Living continuing care retirement community in Whiting, NJ. He was appointed vice president of CCRC operations in 2001, vice president of operations in 2006, senior vice president in 2010, chief operating officer in 2012 and executive vice president in 2014 before becoming president n 2016.
Argondizza holds an MBA from Fairleigh Dickinson University and maintains his New Jersey nursing home administrator license.
Mary Ann Pisanelli is new SVP at Welltower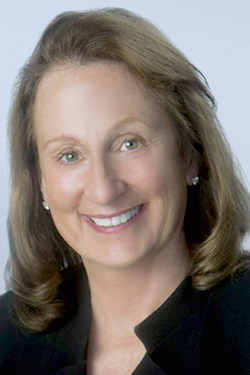 Mary Ellen Pisanelli has joined real estate investment trust Welltower as senior vice president – legal and administration.
She comes to Welltower from Shumaker, Loop & Kendrick, where she had worked since 1982 and had served as partner since 1990 and had been a member of the firm's management committee. Pisanelli also was Shumaker's relationship partner for Welltower and co-chair of the firm's REIT practice group. She served as an outside adviser to Welltower for more than 25 years, according to Welltower CEO Tom DeRosa.
Pisanelli led the team supporting numerous debt and equity offerings, including Welltower's 2016 issuance of $700 million of 10-year unsecured debt, Welltower's largest single-tranche debt offering in its history. In 2015 and 2016, Pisanelli and her team assisted Welltower in completing approximately $4.8 billion and $3 billion of gross investments, respectively, and approximately $1.2 billion and $2 billion of strategic dispositions, respectively.
In her new role, Pisanelli will provide legal support across the company's portfolio of U.S.-based real estate assets and will oversee several corporate administrative functions. She will report to DeRosa on administrative matters and to Matthew McQueen, senior vice president – general counsel and corporate secretary, on legal matters.
She earned an undergraduate degree from the University of Vermont, a master's degree from the University of Chicago and her law degree from the Temple University School of Law.
Meg Jones joins Sage Senior Living as HR VP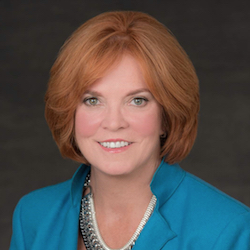 Meg Jones has been named the vice president of human resources for Springfield, PA-based Sage Senior Living, which owns five independent senior living communities.
Before joining the company, she worked as a partner with ZeroToSixty LLC. She also previously worked for the boards of trustees at the Children's Hospital of Philadelphia. Jones has held senior leadership roles at the University of Utah and Beth Israel Medical Center in New York.
Jones earned her undergraduate degree from Vassar College in Poughkeepsie, NY. She later earned a master's degree from The New School for Social Research in New York, NY.
Gary Epstein-Lubow, M.D., named medical director at Hebrew SeniorLife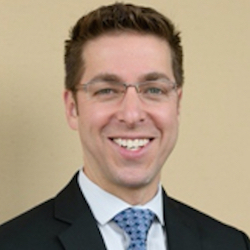 Gary Epstein-Lubow, M.D. has been named medical director of Hebrew SeniorLife's planned center of excellence for Alzheimer's disease and memory care. His appointment will begin in September.
Lubow will build and oversee HSL's Alzheimer's disease and memory care program, which is expected to deliver comprehensive clinical services for people with Alzheimer's disease and related disorders, along with their families, through clinical care, education, advocacy and research. He and the program's team will serve seniors from the broader community, as well as those from HSL's system of healthcare and housing communities. HSL is the largest provider of senior healthcare and communities in New England and an affiliate of Harvard Medical School.
"I see Hebrew SeniorLife working collaboratively to lead Massachusetts in designing, testing and implementing models of best-practice for comprehensive, cost-effective, person-centered dementia care," he said. "Then we will scale and disseminate our successful outcomes across the region, ideally serving as a national model."
Lubow will bring almost 20 years of academic and clinical achievements to his position at HSL. His current clinical appointment is as a staff psychiatrist in geriatrics at Butler Hospital in Providence, R.I. He also is an associate professor at Brown University, a co-director of the Longitudinal Integrated Clerkship of Alpert Medical School's Primary Care-Population Medicine program, and a fellow in the Health and Aging Policy Fellowship Program, where he is working to improve the care of frail elderly people nationwide.
In addition, Lubow is a member of the U.S. Department of Health and Human Services' Advisory Council on Alzheimer's Research, Care and Services and is assisting with the planning for the nation's first National Research Summit on Care, Services and Supports for Persons with Dementia and their Caregivers.
"I've been impressed with HSL since learning about its clinical and research leadership, and I've felt lucky to be a contributor since 2015 to their innovative videoconferencing team-based collaborations to improve care for persons with complex illness in nursing homes and the community," he said.
Sodexo CEO to retire
Michel Landel will retire as CEO and chairman of Paris-based Sodexo effective Jan. 23, the date of the company's shareholder meeting, the company announced.
Denis Machuel has been named his successor. He currently is CEO of benefits and rewards services and personal and home services, as well as group chief digital officer. To ensure a smooth transition, Machuel will become deputy CEO of Sodexo as of Sept. 1
Landel will remain on the company's board of directors for the duration of his term, until January 2020.
Barbara Machuga named regional director of human resources at Asbury Place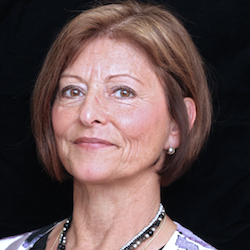 Barbara Machuga has been named regional director of human resources at Tennessee-based Asbury Place continuing care retirement communities.
Machuga comes to Asbury Place with more than 25 years of human resources experience across a broad spectrum of industries. She most recently had a 15-year career as director of human resources for Springhill Senior Living, an Asbury community in Erie, PA.
In her role at Asbury Place, Machuga will serve the Kingsport and Maryville campuses in Tennessee, which collectively have more than 550 employees. Affiliates of Asbury Communities Inc. also operate in Maryland, Oklahoma and Pennsylvania.
George Comfort named Windsor Run executive director
Windsor Run, an Erickson Living retirement community under construction in Matthews, NC, has hired George Comfort as its first executive director. He will begin this position on Aug. 7.
Prior to his position with Windsor Run, Comfort worked as the associate executive director of Ann's Choice, another Erickson Living community. Comfort also worked with NorthBay LLC, as executive director before his employment with Erickson Living.
Comfort graduated with his bachelor's degree from Vanderbilt University. He also holds a master's degree in management of aging services from the University of Maryland.
Mary Bradford receives Rising Star Award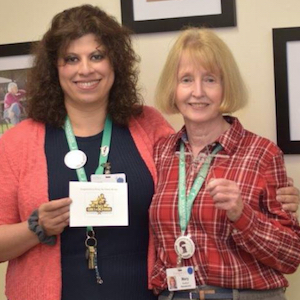 Mary Bradford was awarded the Rising Star Award from the Empire State Association of Assisted Living, a not-for-profit organization that serves more than 275 licensed assisted living communities in New York.
Bradford works at The Terraces, which is owned by Community at Brookmeade. It is located in Rhinebeck, NY. She is pictured on the right in the accompanying photograph, with Karen Zobel, CEO and administrator of The Brookmeade Community.
Nominees for the Rising Star Award were chosen by senior living residents. The ESAAL committee then voted to choose the award recipient. The goal of the award was to recognize everyday heroes.
Bradford was recognized at a banquet dinner in May during the 2017 ESAAL Conference. She also had her named placed on ESAAL's Hollywood Walk of Fame.
Holly Wilson, Almaz Berge receive Washington Health Care Association awards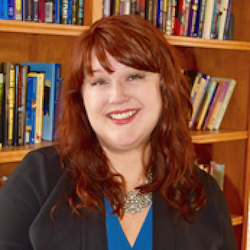 Holly Wilson, RN, recently was named the 2017 Assisted Living Nurse of the Year, and Almaz Berhe was awarded the 2017 Assisted Living Red Carpet Service Award. They both were awarded these honors by the Washington Health Care Association.
Wilson (left) currently works as the community health director for Ida Culver House Broadview, a Seattle independent and assisted living community owned by Era Living.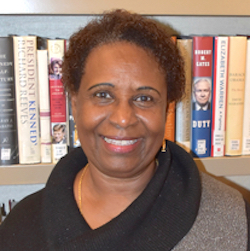 Berhe (right) serves as the director of housekeeping for the University House Wallingford, a another Seattle independent and assisted living community owned by Era Living.
They each received a plaque during the WHCA's 2017 Annual Convention to commemorate their accomplishments.
Send personnel news to Senior Editor Lois A. Bowers. Please include a photo.