March 20, 2018
People in the news, March 20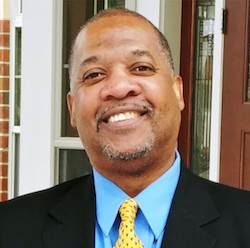 Antonio Evans
Antonio Evans is regional director of hospitality and culinary at Heritage Senior Living
Antonio Evans has been hired as regional director of hospitality and culinary for Heritage Senior Living, based in West Allis, WI.
Heritage Senior Living said the new role, part of the corporate team, reflects the company's priority of providing distinctive, resort-style services and amenities for residents across the state.
Evans will supervise all aspects of Heritage's hospitality offerings, including culinary, lodging, entertainment/leisure and wellness programs. His also will develop specialized resident programs and packages, as well as the training of all culinary and hospitality staff and the formation of partnerships with culinary and hospitality schools across the state and the world.
Evans joins Heritage Senior Living from Whitefish Bay-based restaurant Moxie, where he was head chef and general manager. His previous roles include serving as a chef with Saz's Hospitality Group, the Bravo/Brio Restaurant Group and Brew City Bar-B-Que.
Matthew Gonzalez joins Travanse Living as executive director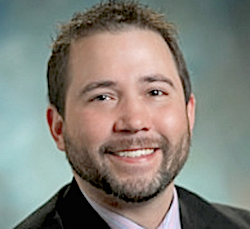 Matthew Gonzalez has been hired as executive director at Travanse Living at Wheaton, a senior living community west of Chicago.
His responsibilities include overseeing the community's day-to-day operations and team management, hiring all department heads and care staff, and coordinating with the management company, Integral Senior Living.
Before joining Travanse Living, Gonzalez spent three years as executive director at Autumn Leaves of Orland Park assisted living community. He also worked for Alden Estates of Orland Park, a recovery and rehabilitation facility.
Gonzalez is a graduate of Illinois State University and earned his master's degree in social work from Governors State University.
Lynne Spriggs joins Meramec Bluffs as executive director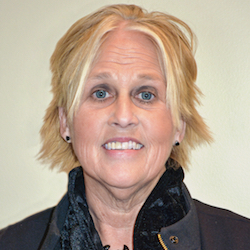 Lynne Spriggs has been named executive director of Meramec Bluffs, a Lutheran Senior Services life plan community in Ballwin, MO.
Spriggs has 17 years of experience leading other senior living communities and has been a licensed nursing home administrator since August 2002. She replaces Carla Baum, who served as interim executive director for Meramec Bluffs during a search to replace long-time Executive Director Terry Etling.
In addition to her senior adult community leadership experience, Lynne is an experienced Surveyor for CARF-CCA and certified Preceptor for the Administrator in Training program.
Spriggs has been chairperson of the board of directors for LeadingAge Missouri.
Ambreen Qureshi named administrator at Monarch Landing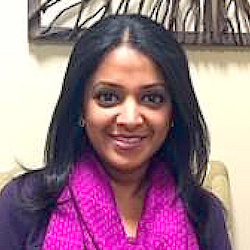 Ambreen Qureshi has been named administrator of the Springs Health Care Center at Monarch Landing, a life plan community in Naperville, IL.
Qureshi worked part-time as a receptionist at a skilled nursing facility in high school and part-way through college. She graduated from University of Illinois at Chicago with a degree in finance and started working with Bank One as an underwriter but discovered "it just wasn't my thing," she said.
"I circled back to the administrator at the nursing facility, and I was given the opportunity to work as a unit director. I scheduled CNAs, ordered medical supplies, etc. I learned a lot and was also able to interact with residents and their families."
Qureshi moved on to work in a dual role in administration and social services for another skilled nursing chain. She subsequently earned her Master of Social Work degree at Loyola University Chicago.
Bryan Minton is culinary services manager at Waltonwood Lake Boone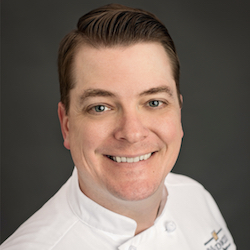 Bryan Minton is culinary services manager at Waltonwood Lake Boone, expected to open this summer in Raleigh, NC.
The former military chef has 15 years of experience in the food industry.
Minton graduated from the University of North Carolina at Wilmington, where he gained his first experience in the profession as a food service supervisor. He subsequently became a chef at a North Carolina restaurant. From there, he went overseas to Iraq, Kuwait and Afghanistan, where he served U.S. troops. When he returned, he landed in Kentucky and was district chef with Sodexo, a French food services company, and served students at Centre College.
When Minton settled down and started a family, he came back to his home state of North Carolina and accepted the position with Waltonwood Lake Boone.
John Williford joins HJ Sims as assistant vice president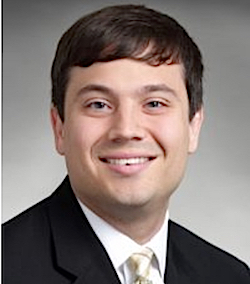 John Williford has joined HJ Sims as assistant vice president of investment banking. He will focus on supporting banking business in the Southwest and Southeast markets.
Before joining Sims, Williford had been part of the team at FTN Financial Capital Markets since 2013. There, he served as the primary quantitative and support banker, covering Texas and the Southeast.
Williford began his career in 2010 at Public Financial Management, initially in PFM's Quantitative Strategies Group, where he completed and later taught the firm's 10-week training course to new employees. He then transitioned to PFM's financial advisory practice in Austin, TX.
John holds an undergraduate degree in history and a master's degree in management from Wake Forest University.
Jordyn Berger joins IPA-Seniors Housing as director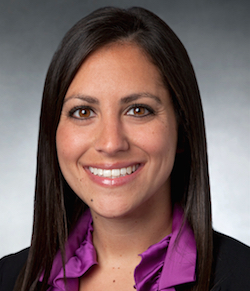 Jordyn Berger has joined Institutional Property Advisors, a division of Marcus & Millichap, as a director of the firm's IPA-Seniors Housing group. She will focus on structuring and arranging debt, mezzanine and equity capital for owners, operators and developers of independent living, assisted living, memory care and skilled nursing facilities.
Berger began as her career with JP Morgan Chase as a real estate banking credit analyst and underwriter in the firm's commercial real estate banking division. She also was a capital markets associate for Cohen Financial and Jones Lang LaSalle. Most recently, Berger was director of acquisitions for Enlivant, a private equity-backed assisted living owner-operator, and as acquisitions manager for Ventas, a publicly traded real estate investment trust.
Berger will work closely with the firm's Chicago-based seniors housing team, led by Mark Myers and Joshua Jandris, who together have closed $4.4 billion in seniors housing transactions across 41 states, according to Alan Pontius, national director of specialty divisions.
She earned her undergraduate degree in finance from the University of Illinois at Urbana-Champaign and is an active member of the American Seniors Housing Association's Rising Leaders group.
Michael Mooney joins JCH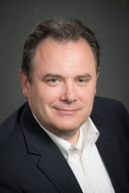 Michael Mooney has joined senior housing investment brokerage JCH. He will originate new business and execute transactions.
Mooney comes to JCH with more than 16 years of experience in the senior housing and healthcare industry. He spent 13 years at the national senior housing and healthcare valuation and consulting firm Tellatin, Short and Hansen, where he worked on more than 500 appraisal and market study assignments related to independent living, assisted living, memory care, and skilled nursing facilities in 36 states. He also spent four years performing mergers and acquisition work.
Mooney lives in Salem, OR, and has worked extensively across the country, primarily in the Pacific Northwest. He received his undergraduate degree in accounting and finance from the University of Oregon's Charles H. Lundquist College of Business.
Send personnel news to Senior Editor Lois A. Bowers. Please include a high-quality color photograph.