March 27, 2018
People in the news, March 27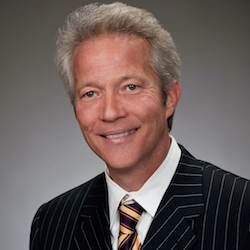 Steven Fuller
Steven Fuller named CEO of Army Residence Community
Steven E. Fuller has been selected as the next CEO of the Army Residence Community, a San Antonio nonprofit, accredited continuing care retirement community (also known as a life plan community). He will assume the role May 15, becoming only the fourth leader of the organization in its 31-year history.
The ARC began a search for a CEO in September with the assistance of Witt/Kieffer, an executive search firm specializing in CCRC leadership. More than 600 resumes were reviewed for the position.
Fuller has been a licensed nursing facility administrator since 1996 and has more than 20 years of long-term care experience, serving for the past 17 years as CEO for a similar nonprofit community, the Village at Incarnate Word, in San Antonio.
He holds an undergraduate degree in business administration from the University of Texas at Dallas and a master's degree in aging studies from the University of North Texas. Fuller also is a current member, and former board member, of LeadingAge Texas.
The ARC is home to retired U.S. military officers, their spouses, widows and widowers. The community currently serves 750 residents in independent living, assisted living, memory care and skilled nursing. The ARC employs approximately 400 employees.
Adam D. Portnoy named managing director of Five Star Senior Living
Adam D. Portnoy has been elected as a managing director of Newton, MA-based Five Star Senior Living, the company announced March 21. He fills a vacancy on the board left by the death of his father, Barry Portnoy.
"I have worked with Adam for 15 years, and I am confident in his ability to help lead Five Star into the future," Five Star President and CEO Bruce Mackey said March 21 during the company's fourth-quarter and full-year 2017 earnings call.
Mackey said that Five Star was "deeply saddened" by Barry Portnoy's unexpected death. Barry Portnoy was a founder of the company, he said.
"Barry was truly an amazing individual and set high standards for us all here at Five Star," Mackey said. "I worked with Barry for over 20 years, and he was a great mentor to me during that time. His leadership and vision will be missed."
Adam Portnoy, 47, is the managing director, president and CEO of The RMR Group Inc. and president and CEO of The RMR Group LLC. He also is the sole trustee and an owner of ABP Trust, which has a wholly owned subsidiary that owns approximately 36% of Five Star's outstanding common stock. Portnoy also serves on the boards of other publicly traded companies managed by The RMR Group LLC.
Before joining RMR in 2003, Adam Portnoy held various positions in the finance industry and public sector, including working as a banker at Donaldson, Lufkin & Jenrette and ABN AMRO, working in private equity at the International Finance Corp. (a member of The World Bank Group) and DLJ Merchant Banking Partners, as well as founding and serving as CEO of a telecommunications company.
Adam Portnoy is the honorary consul general of the Republic of Bulgaria to the Commonwealth of Massachusetts, and he formerly was a member of the Board of Trustees of Occidental College and the Board of Governors of the National Association of Real Estate Investment Trusts.
Michael Spearin joins Wingate Healthcare as senior vice president of sales and marketing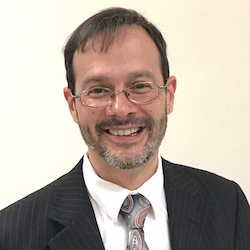 Michael Spearin has been appointed senior vice president of sales and marketing at Wingate Healthcare, a provider of senior living and healthcare services in Massachusetts, Rhode Island and New York.
Spearin will support Wingate's sales team and serve as an expert in accountable care alignment, physician relations, contracting and strategic planning for Wingate's entire portfolio.
Spearin joins Wingate with more than 20 years of post-acute sales and business development experience. Before Wingate, he was vice president of business development for the sub-acute rehabilitation and skilled nursing provider Marquis Health Services, where he worked to reposition and rebrand the organization through systems development, sales management and strategic acquisitions. Spearin acquired new communities for Marquis, built and rebranded seven cardiopulmonary programs and two neurorecovery programs and worked with bundled payment initiatives.
Spearin also held directorial roles for Kindred Healthcare, managing sales and business development strategies for the provider's New England market. He assisted with the repositioning of Kindred's 45 skilled nursing facilities through special program implementation and cross-divisional and integrated collaboration. Spearin's experience also includes work with assisted living communities, post-acute care, home care, long-term care, acute hospitals and hospice.
Thomas Rosin joins Cadence Senior Living as controller
Thomas Rosin, CPA, CGMA, has joined Cadence Senior Living as controller. He brings more than 30 years of accounting, auditing and management experience to the company.
Before joining Cadence, Rosin was a consulting professional with Resources Global Professionals as well as director of accounting and controller for MCO Properties. He began his career at pricewaterhouseCoopers.
"Tom's extensive experience in preparing and reviewing financial statements, budgeting and structuring sound internal accounting controls will be instrumental to the growth and success of Cadence," said Bob Laak, chief financial officer at Cadence Senior Living.
David Sims named executive director at Buckner Westminster Place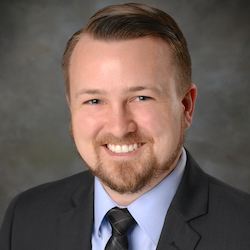 David Sims has been appointed executive director of Buckner Westminster Place, a Buckner Retirement Services community in Longview, TX.
In the role, Sims will be responsible for handling the day-to-day activities of the community in addition to fostering a successful team environment and maintaining the satisfaction of residents and their families.
Sims is the former administrator of the Elsie Gayer Health Care Center at Baptist Retirement Community in San Angelo, TX.
Joe Germain named executive director of Pelican Landing Assisted Living and Memory Care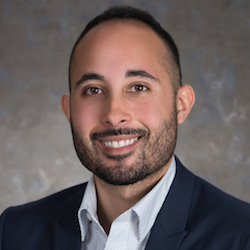 Joe Germain has been named executive director of Pelican Landing Assisted Living and Memory Care, a 65,000-square-foot, 89-unit Watercrest Senior Living Group community in Sebastian, FL.
Germain brings more than 10 years of high-level experience as a leader and disciple in the nonprofit, real estate and entertainment industries. In his new role, he will streamline strategic planning and growth strategies and bring a fresh perspective to senior living in resident engagement, staffing, marketing and growth.
Jon McCraw is the new executive director at Poet's Corner
Jon McCraw has been named the new executive director at Poet's Corner, a Carlton Senior Living community in Pleasant Hill, CA.
He has 23 years of experience in various senior care roles. His career includes positions as a social worker at a skilled nursing facility in Saratoga, NY; sales director at Cedar Creek memory care community in Los Gatos, CA; sales and marketing director at Kisco Senior Living's BridgePoint community in Los Altos, CA; and administrator / executive director at Oak Creek Alzheimer's and Dementia Care community in Castro Valley, CA. Before joining Carlton, McCraw worked for almost seven years at Silverado, serving as director of community relations and national director of customer service for the company's Los Angeles and Orange County communities and ending his career there as national director of innovative operations.
McCraw has an undergraduate degree in psychology, with a counseling emphasis, from Lander University in Greenwood, SC.
Jennifer Simon named health insurance resources manager at Erickson Living communities
Jennifer Simon has been named health insurance resources manager at Oak Crest and Charlestown, Erickson Living retirement communities in Baltimore County.
She brings more than 25 years of sales experience to the position in the banking, insurance and investment sectors. Previously, Simon has worked for F&G Life, APWU Health Plan and Transamerica Corp. She also has consulted for national firms such as T. Rowe Price and Heartland Payment Systems.
In her role at Oak Crest and Charlestown, Simon will serve as a source of information and expertise for residents regarding their health insurance coverage, including Medicare, long-term care insurance and Erickson Advantage, a Medicare Advantage health plan designed and offered exclusively for Erickson Living residents through UnitedHealthcare Insurance Co.
A graduate of the online business management program of Cornell University, Simon is a licensed insurance agent in the life, health, long-term care and property and casualty lines.
Natalie C. McNeal named director of sales and marketing at Sagebrook Senior Living at Carmichael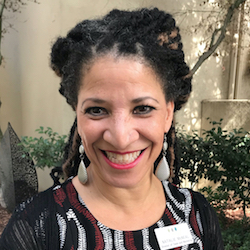 Natalie C. McNeal has been named director of sales and marketing at Sagebrook Senior Living at Carmichael, near Sacramento, CA.
McNeal has 26 years of corporate experience, most of it as a program and project manager. Her transition from the corporate environment to senior living stems from a passion she discovered while working as a medical device sales representative, according to Sagebrook.
Before joining Sagebrook, she worked as a director of sales and marketing and an executive director for two local senior living communities.
Joanne Lehmann named health and wellness manager at Jefferson's Ferry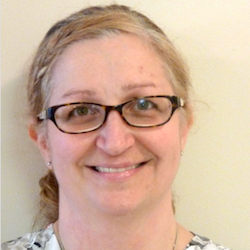 Joanne Lehmann, LPN, has been promoted to health and wellness program manager, a new position, at Jefferson's Ferry, a life plan community in South Setauket, NY. She formerly was the community's wellness nurse.
"As a wellness nurse, I provide many aspects of wellness, assisting residents during physician visits and providing consulting services regarding residents' health," she said. "My role is not a treatment nurse as much as a professional who helps in day-to-day life, getting residents the help, resources and the services they need."
In her new position, Joanne will be creating programs for Jefferson's Ferry's independent living residents to help them maintain a level of wellness in their lives so that they can enjoy their independence and live life to the fullest for as long as they can.
Jefferson's Ferry said the promotion "is reflective of her outstanding work coupled with the life plan community's strong commitment to the health services and programs that support optimal wellness for its residents."
Lehmann's nursing experience with a resident population spans more than 25 years. Before joining Jefferson's Ferry in 2014, she was a wellness nurse at Sunrise Senior Living, but she said her work with the Ursuline Sisters in Blue Point and the Cenacle Sisters in Ronkonkoma was where she found her calling. "They were my grandmothers who didn't have grandchildren," Lehmann said. "It was a wonderful job and gave me special insight into my nursing practice that I continue to use at Jefferson's Ferry."
Lynn Lowe named sales director at The Cardinal at North Hills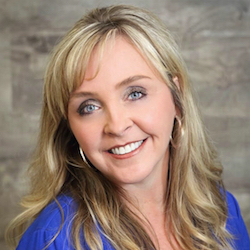 Lynn Lowe is the new sales director at The Cardinal at North Hills, a Kisco Senior Living community in Raleigh, NC, that includes 165 independent living apartment homes and 60 licensed healthcare residences with assisted living, memory care and Medicare-certified private nursing apartments.
In this new role, she will be responsible for developing a vibrant sales culture and overseeing the entire sales process. Lowe will reinforce the community's brand reputation and increase awareness of its services and programs. She also will focus on building and maintaining relationships with current and prospective residents, professional organizations in the local community, and her sales team.
Before joining The Cardinal, Lowe was a new homes sales consultant and realtor for Royal Oak Homes in Raleigh. She has more than 25 years of sales experience, having worked in retail sales and wireless sales.
Monée Mueller is community relations director for Market Street Memory Care Residence East Lake
Monée Mueller has joined Watercrest Senior Living Group as community relations director of the 64-unit Market Street Memory Care Residence in Tampa, FL.
Mueller has an undergraduate degree in communications and spent more than 20 years in the accounting and public relations fields before transitioning to senior living.
When her mother received a diagnosis of advanced dementia, Mueller became fully involved in her care, Watercrest said. She joined the senior living industry after earning her Assisted Living CORE Training certification.
As community relations director, Mueller engages with families in situations she personally has experienced to try to establish the best solutions for residents and their loved ones.
Wingate Residences at Melbourne Place names memory care director, life enrichment director
Cara Holcomb has been named memory care director, and Makenzi Fitzsimmons has been named life enrichment director, at Wingate Residences at Melbourne Place, an assisted living community in Pittsfield, MA, owned and operated by Wingate Healthcare.
Holcomb will manage the day-to-day operations of the assisted living community's memory care program, The Neighborhood.
A certified dementia practitioner and certified activities director, she has more than 25 years of experience in the senior living industry. Most recently, she was program director for another local senior living community's memory care unit. She also has skilled nursing experience.
In her role, Fitzsimmons coordinates and plans activities for residents and welcomes new residents to the community.
Fitzsimmons has four years of senior living experience. She spent the past eight years working as a marketing assistant at Westover Air Reserve Base in Chicopee, MA, and has been the receptionist at a skilled nursing and rehabilitation community in Pittsfield.
Send personnel news to Senior Editor Lois A. Bowers. Please include a high-quality color photograph.