May 08, 2018
People in the news, May 8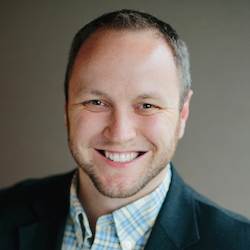 Jon Fletcher
Jon Fletcher joins Senior Housing Partners as vice president
Jon Fletcher has been named vice president of Senior Housing Partners, the development arm of Roseville, MN-based Presbyterian Homes & Services.
After almost two years on the PHS Board of Directors, Fletcher will transition off the board and partner with Vice President Bill Hagstrom to co-lead SHP and Senior Lifestyle Design, the interior design team.
Fletcher most recently was vice president of development for Lennar Multifamily Communities, where he specialized in the development of luxury urban and mixed-use apartment communities. Before that, he worked for Alatus in Minneapolis as director of development.
Fletcher brings more than 10 years of experience in real estate, development, for-profit and not-for-profit leadership, entrepreneurship and project management. His background includes marketing, acquisitions, asset management, portfolio analysis and organizational development. He holds an undergraduate degree in music performance from Crown College and an MBA in Finance from UW-Whitewater, and he has completed executive education coursework at MIT.
Susie Stangroom named vice president of operations at Cadence Senior Living
Susan Stangroom has joined Scottsdale, AZ-based Cadence Senior Living as vice president of operations. Based in California, she will be responsible for the operations of Cadence's West Coast portfolio.
Stangroom brings more than 25 years of senior living experience to the position. Her expertise includes internal audits for compliance with state and company regulations, market survey studies, development of policies and procedures, due diligence, portfolio management, community design and operational turnarounds.
A trained chef from the Culinary Institute of America, Stangroom also brings extensive culinary experience to Cadence. Before joining Cadence, she was head of operations at Westmont Living, where she had responsibility for the operations of Westmont's entire portfolio. Stangroom also previously held operational roles at Atria Senior Living and Episcopal Senior Communities.
Jill Vitale-Aussem named new president and CEO of the Eden Alternative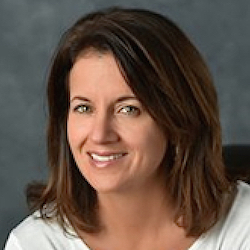 Jill Vitale-Aussem has been selected as the new president and CEO of the Eden Alternative. She succeeds Chris Perna, who is retiring after eight years in the role.
The Rochester, NY-based global nonprofit organization provides education and consultation for organizations serving the needs of older adults and their caregivers, wherever they may live.
Vitale-Aussem has 20 years of experience in aging services. She joined Colorado-based Christian Living Communities in 2009 as executive director of Clermont Park, an Eden Registry member, where she led the community through a $75 million redevelopment project and a complete transformation of the organizational culture.
She most recently was vice president of operations of Cappella Living Solutions, the management and consulting arm of CLC and has served as a certified eden educator and consultant to organizations implementing the Eden Alternative philosophy.
"As an operator who has implemented the Eden Alternative in nursing homes, assisted living and independent living communities, I've experienced first-hand the transformational impact of this approach on culture, quality of life, and organizational outcomes," Vitale-Aussem said.
Katy Tavares named executive director of Wingate Residences at Haverhill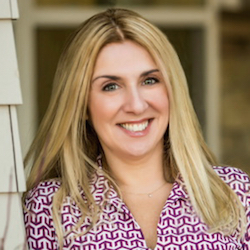 Katy Tavares has been named executive director of Wingate Healthcare's Wingate Residences at Haverhill, Haverville, MA, an assisted living and memory care assisted living community expected to open this fall.
A licensed social worker and geriatric care manager, Tavares has more than 22 years of senior living experience. Before joining Wingate Residences at Haverhill, she was executive director for two Northbridge Companies memory care communities in Massachusetts. As executive director of Avita of Newburyport in Newburyport, MA, Tavares maintained 95% or higher occupancy. She also assisted Northbridge Companies with the start-up of the memory care assisted living community Season of Danvers in Danvers, MA.
Tavares has held three additional executive director roles as well as sales and marketing positions for senior living communities throughout Massachusetts. She has experience in a variety of community-based settings, including memory care, assisted living, home care, short-term rehabilitation and adult day health.
Tavares began her career as a geriatric case manager for Mystic Valley Elder Services in Malden, MA, before transitioning to director of social services for Marland Place Assisted Living in Andover, MA.
She has master's degree in sociology from University of Massachusetts Boston as well as a graduate certificate in gerontology.
Allison Combs named sales director for National Lutheran Communities & Services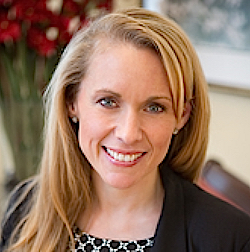 Allison Combs has been named sales director Rockville, MD-based National Lutheran Communities & Services. This is a newly created position for NLCS, which will help oversee sales efforts and initiatives throughout the National Lutheran family of brands.
Combs brings more than 20 years of sales experience to the role, seven of those being with the National Lutheran family. She has been a part of the National Lutheran family since 2011. She first held the role as sales counselor at The Village at Orchard Ridge before taking a position at NLCS as corporate marketing specialist, where she was responsible for the visual identity, lead-generation and digital strategies for all NLCS communities. Combs returned to The Village at Orchard Ridge in 2013 as director of sales and marketing, where she led the sales and marketing efforts of the Phase II expansion, which came to completion in 2017.
Combs brings with her over 15 years of working with nonprofit organizations, including serving as the marketing and development director at Shenandoah Valley Christian Academy in Stephens City, VA, and sales counselor for another continuing care retirement community.
Quarry Hill announces leadership changes
Loriman Looke became administrator at Quarry Hill in Camden, ME, effective April 23.
Although initially charged with overseeing assisted living and nursing care, he simultaneously is preparing to become executive director of the entire community, including independent living, beginning in June. At that time, current executive director Mary Sargent has announced she will leave Quarry Hill to focus her energies on its sister community, Penobscot Shores in Belfast, ME, where she has been part-time executive director for the past several years.
Formerly executive director/administrator at St. Andrews Village, a senior community located in Boothbay Harbor, ME, Looke also was director of Parker Ridge, a 71-unit retirement community in Blue Hill, ME, from 2000 to 2012.
He graduated of Bates College with an MBA from the University of Southern Maine. In addition to his career in senior living, he worked his way from staff associate to project leader at Unum from 1988 to 2000 and also served as chief financial officer for Morris Yachts in Trenton.
Looke succeeds Nancy Marcille, RN, who retired after eight years in the position.
Ryan Companies announces leadership transition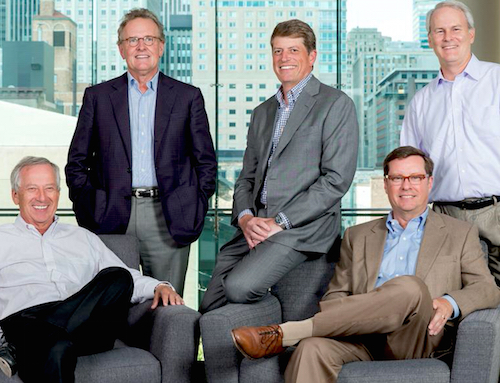 Minneapolis-based Ryan Companies US President and CEO Pat Ryan will step aside from his current duties effective June 1 to become chairman of the company's board of directors, the company announced. Brian Murray will assume the CEO position.
Along with owners Jeff Smith and Mike McElroy, Murray has helped lead Ryan's day-to-day operations for the past five years. As part of the transition, Smith will take on the role of president and McElroy will be the company's chief investment officer. Tim Gray, who currently chairs the company's board of directors, will assume the title of chairman emeritus.
The announcement is part of a succession plan developed over several years with the leadership of Ryan's board of directors, according to the company. Ryan said he will remain involved in the company with a focus on helping in capital markets and real estate development and spending more time with key customers.
This transition will mark the first time in Ryan's 80-year history that non-family members will lead the company.
Murray joined the company in 2009 and currently is the chief operating officer and chief financial officer, leading Ryan's construction operations and shared services functions.
Smith has been with the company more than 30 years and currently is the national president, overseeing its 15 regional offices and leading client development efforts.
McElroy currently is president of real estate investments, leading real estate management and capital markets groups and has been with the company almost 20 years.
Photo above, from left: Tim Gray, Pat Ryan, Jeff Smith, Mike McElroy and Brian Murray.
Lisa Fordyce joins OnShift as executive vice president of enterprise development for senior living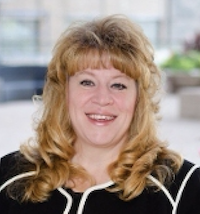 Lisa Fordyce has joined Cleveland-based human capital management software company OnShift as executive vice president of enterprise development for senior living.
Fordyce brings a wealth of senior living experience to OnShift, having started her career as a caregiver and expanding into operations leadership. She has held senior executive operations positions at national senior housing organizations, leading overall business strategies and day-to-day operations to deliver resident care and services.
Before joining OnShift, she was chief operating officer at Senior Lifestyle Corp., leading the overall operational strategies. She also has held operations management positions with Emeritus Senior Living and ARV Assisted Living.
Lydia Kennard, Kent Griffin appointed to HCP Board of Directors
Irvine, CA-based real estate investment trust HCP has named two new independent directors, Lydia Kennard and Kent Griffin, to its board.
Kennard will be a member of the Audit Committee as well as the Compensation and Human Capital Committee. Additionally, Griffin will be a member of the Audit Committee as well as the Investment and Finance Committee.
Kennard has been president and CEO of KDG Development Construction Consulting since 2011 as well as a principal of Airport Property Ventures since 2007. She previously was executive director and deputy executive director of Los Angeles World Airports from 1994 to 2003 and from 2005 to 2007. Before that, Kennard founded KDG in 1980 and was president until 1994. She has an undergraduate degree from Stanford University, a master's degree from Massachusetts Institute of Technology and a law degree from Harvard University.
R. Kent Griffin Jr. has been managing director of PHICAS Investors since 2016. He previously served in the roles of president, chief operating officer and chief financial officer of BioMed Realty Trust from 2006 to 2015. Before that, Griffin was a senior vice president in the investment banking division of Raymond James & Associates from 2003 to 2006, was an associate in the investment banking division of J.P. Morgan Securities from 1998 to 2003 and was an auditor at Arthur Andersen from 1992 to 1997.
Griffin has an undergraduate degree from Wake Forest University and an M.B.A. from the University of North Carolina at Chapel Hill.
HCP also announced that Brian Cartwright has been appointed chairman of the board. He has been a member of the board since 2013.
Cartwright was general counsel of the U.S. Securities and Exchange Commission from 2006 to 2009. From 2009 to 2011, he was a senior adviser at the law firm of Latham & Watkins, and between 1988 and 2005, he was a partner with Latham & Watkins, where he served in various senior management positions, including as a member of the Executive Committee.
"And before Latham, he started his career with a Ph.D. in physics, postdoctorate in astrophysics and, finally, a law degree," HCP President and CEO Thomas Herzog said during the REIT's first-quarter earnings call. "In his spare time, he was the president of the Harvard Law Review and served as a law clerk for Sandra Day O'Connor during her first term on the Supreme Court.
Cartwright has been a senior adviser at Patomak Global Partners, a regulatory consulting firm, since 2012. He has served on the public company board of Investment Technology Group, an independent broker and financial technology provider, since 2016.
Cartwright has an undergraduate degree from Yale University, a Ph.D. in physics from University of Chicago and a law degree from Harvard University.
Dave Henry, who previously served as HCP's lead independent director as well as chairman during the interim period following Mike McKee's retirement, will be chairman of the Investment and Finance Committee. He had served on HCP's board since2004.
HCP also has announced that the board has adopted a mandatory retirement age of 75 for directors, subject to certain exceptions necessary to ensure an orderly transition of new board members.
"This policy is in line with corporate governance best practices and one that ensures continued board refreshment over time," Herzog said.
Capital Senior Living CEO Larry Cohen named Alzheimer's Association 2018 Brain Ball national honoree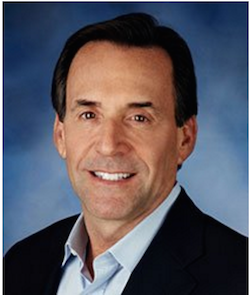 Capital Senior Living CEO Larry Cohen was the national honoree May 4 for the 2018 Alzheimer's Association Brain Ball in Washington, D.C.
In celebration of the honor, he rang the closing bell at the New York Stock Exchange on May 2.
"What better way to celebrate our staff than to raise funds and awareness for the Alzheimer's Association, whose research, education and advocacy is so critical in slowing and hopefully, eradicating this awful disease?" the leader of the Dallas-based company said in a statement.
"Larry passionately leads this company in its mission to improve the daily lives of seniors and that includes those affected by Alzheimer's and their families," said Carey Hendrickson, chief financial officer of Capital Senior Living and Brain Ball co-chair. "It is my honor not only to present this award to him, but also to work alongside him every day as he leads our quest to enrich the lives of seniors."
Send personnel news to Senior Editor Lois A. Bowers. Please include a high-quality color photograph.