November 15, 2016
People in the news, Nov. 15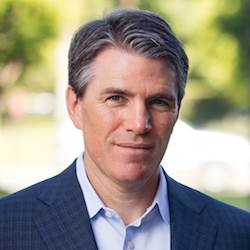 Thomas M. Herzog
HCP names new CEO, president
HCP's Board of Directors intends to elect Tom Herzog as the real estate investment trust's next CEO and Justin Hutchens its next president, the REIT announced Monday. Both appointments would be effective Jan. 1.
Herzog currently is chief financial officer of HCP, and Hutchens currently is executive vice president and chief investment officer.
Herzog has served as CFO since June after rejoining the company, having previously served as CFO from 2009 to 2011. His career also includes senior-level positions with multifamily REIT UDR Inc., real estate investment company Amstar, multifamily REIT Apartment Investment and Management Co., GE Real Estate and Deloitte & Touche LLP. Herzog currently serves on the board for Tier REIT, an office property REIT.
Herzog will report to Mike McKee, who has served as interim president and CEO since July and will remain executive chairman. Hutchens will report to Mr. Herzog.
"Elevating two highly qualified senior members of our current executive team will ensure stability as well as continuity of leadership and strategy as we continue our transition to HCP 3.0 and our vision for a stronger and more profitable company," McKee said.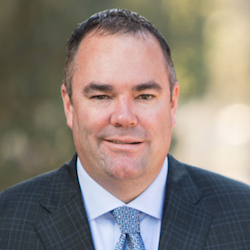 Hutchens joined HCP in September 2015. Before then, he was president and CEO of healthcare REIT National Health Investors, Inc. His career also includes positions with Summerville Senior Living and Emeritus Senior Living. He currently serves on the board of the National Investment Center for Seniors Housing & Care.
HCP has retained the Korn Ferry executive recruiting firm to search for a new CFO to replace Herzog.
Danielle Morgan named president of Clearwater Senior Living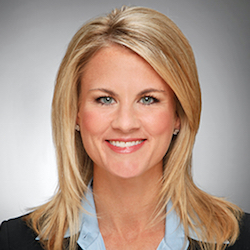 Danielle Morgan has been named president of Newport Beach, CA-based Clearwater Senior Living. She will use her 20 years of experience to oversee operations and expand the company's footprint of independent living, assisted living and memory care communities throughout the Western United States.
Morgan most recently she served as chief operations officer for MBK Senior Living. In this role, she was responsible for day-to-day operations oversight for all of the organization's communities, with an net operating income budget totaling $40 million. In addition, she promoted the company's culture through relationships with customers, employees and referral sources.
Morgan currently is treasurer for the board of the California Assisted Living Association and recently was named to the American Seniors Housing Association board.
Morgan earned her undergraduate degree in long-term healthcare from Ohio University and an MBA from the University of California, Irvine. She also holds a current nursing home administrator license.
Morgan's appointment comes on the heels of the company's announcement of a venture with an affiliate of Berkshire Group to develop and acquire senior housing communities with an initial $500 million in gross asset value over the next three to five years.
Anthem Memory Care announces two executive appointments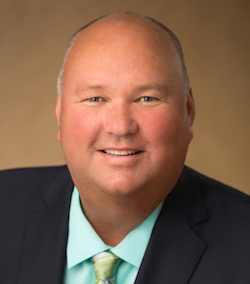 Clark Claypool has been named vice president of development for Lake Oswego, OR-based Anthem Memory Care, and Ruth Ann Hattori has been appointed to the newly created position of vice president of culture and learning.
Claypool will manage construction, assets, projects, capital planning and capital deployment as the company develops communities for those with Alzheimer's and other dementias. He previously was director of facilities and project management in the Pacific Northwest for Alliance Residential Co. Prior to that position, he served in executive roles overseeing development, construction and project management for Emeritus Senior Living and Cascade Living Group. He received a professional certificate in real estate development from the University of California, San Diego.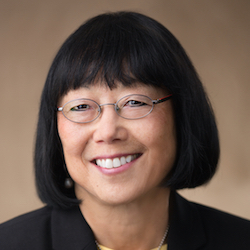 Hattori will be responsible for orientation, learning and training programs. Previously, she was manager of the hospitality property management company Vacasa's All Season Collection and earlier co-founded the consulting firm RAMI. She is also co-founder of the InnovationNetwork, helping design and manage innovation conferences and leading global training programs. Hattori also has held positions with Crypton Inc., Cornerstone Colorado and Rocky Mountain Clothing Co. A certified aging-in-place specialist, she graduated from Oregon State University.
Anthem operates 10 memory care communities in California, Colorado, Kansas and Illinois, where an 11th is under construction and a 12th is in development.
Steven Fuller, D.O, joins Presbyterian Senior Living as VP and corporate medical director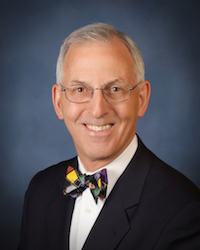 Steven Fuller, D.O., has joined Dillsburg, PA-based Presbyterian Senior Living as its new vice president and corporate medical director.
He will spearhead the organization's "efforts to implement new clinical standards, develop systems of accountability that emphasize data collection and empirical measurement outcomes, and partner with healthcare providers to maintain quality of care for residents," according to the company.
Fuller is the founder and president of House Calls, which provides onsite primary care at retirement communities. He also is the founder and president of Illumination Analytics, a health analytics service that measures and tracks the health of assisted living residents.
He practiced medicine for more than 25 years and is a certified pulmonary and critical care specialist.
Fuller has served as chairman for for the Department of Medicine at Mercy Medical Center, West Valley Medical Center, Trinity Health and Rehab, Southwest Idaho Advanced Care Hospital, Guardian Home Care and Hospice, and Touchmark Home Health. He completed his undergraduate degree in music literature at Michigan State University and went on to earn his master's and doctorate in physiology degrees at the university. He later earned a Doctor of Osteopathic Medicine degree at Michigan State.
Fuller completed his internal medicine training at Henry Ford Hospital in Detroit and his pulmonary and critical care training at Johns Hopkins Hospital in Baltimore.
Mark Parkinson named top lobbyist
Mark Parkinson, president and CEO of the American Health Care Association and National Center for Assisted Living, has been named to The Hill's Top Lobbyists 2016 — Associations list. It is his fourth consecutive time being recognized by the publication.
"Every day, thousands of law firms, associations and advocacy groups seek to exert influence over policymaking away from the glare of presidential and congressional politics. In such a crowded field, a select few have shown an ability to get things done — and it's those movers and shakers who are among The Hill's Top Lobbyists," the media outlet said.
Specifically related to Parkinson, The Hill said: "With a booming healthcare demand for aging Americans, the nursing homes and assisted living lobby has helped shape a flurry of federal regulations that seek to substantially alter reimbursements."
Angie Ehlers joins WESTliving as director of sales and marketing
Angie Ehlers has joined senior living provider WESTliving as new director of sales and marketing.
Based in the Carlsbad, CA, headquarters, Ehlers will oversee marketing and sales efforts that support the WESTliving inspired aging brand as well as sales and marketing teams at the organization's nine existing senior living communities in Arizona, California and Washington and a 10th location planned to open in Palm Desert, CA, in 2018.
Ehlers has led marketing and sales for independent living, assisted living and memory care communities serving seniors throughout the United States, Canada and England for more than 25 years.
Maria Reid-Salamanca named marketing manager and trainer at LCB Senior Living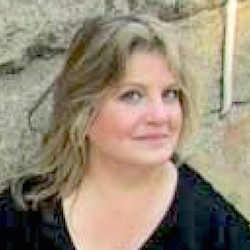 Maria Reid-Salamanca has been named to the newly created position of marketing manager and trainer at Norwood, MA-based LCB Senior Living. She will assist in projecting the company's brand message across each LCB community.
Reid-Salamanca has a background as a writer and a teacher and has worked in elder care for more than 15 years, first in compliance and then as a senior sales and marketing director. She joined LCB in 2013 to open the company's first community, The Residence at Riverbend.
Melissa Purvis named chief nursing officer at Menorah Manor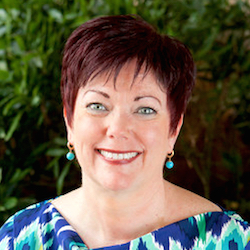 Melissa Purvis, RN, MSN, NHA, has been named chief nursing officer at Menorah Manor, St. Petersburg, FL.
Purvis has served as chief clinical/nursing officer and director of nursing in several healthcare settings in the Northeast. In her most recent position, she served as national director of clinical practice for Golden Living Centers.
Purvis received her diploma in nursing from Peter Bent Brigham School of Nursing, her Bachelor of Science in Nursing degree from Seton Hall University and her master's degree in health systems management from Vanderbilt University. She is licensed as a professional nurse in several states and is a licensed nursing home administrator in Pennsylvania.
The not-for-profit Menorah Manor was established in 1985. Its services include assisted living, memory care, skilled nursing, rehabilitation and adult day care.
Nancy Hubbard joins North Hill as care coordinator for Lifecare at Home program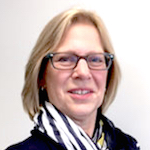 Nancy Hubbard has joined North Hill, Needham, MA, as wellness and care coordinator for Connected for Life, a new Lifecare at Home program introduced by the continuing care retirement / life plan community in October. She brings 25 years of management, counseling, program development and case management experience to the position.
Hubbard's role will be to develop personalized plans for each Connected for Life member and to coordinate all aspects of each individual's unique plan. She will navigate the healthcare system for members and will provide expertise and assistance in working with pre-qualified care and service providers.
Before joining Connected for Life, Hubbard served as a program manager for Caregiver Homes, where she managed a clinical team that established home-based services to older adults throughout the Merrimack Valley and MetroWest regions of Massachusetts. Her social work career has included positions with a variety of agencies, including those serving seniors, adolescents and families.
Hubbard completed her undergraduate degree at Smith College in Northampton, MA, and has a Master's in Social Work degree from Simmons School of Social Work. She is a licensed clinical social worker and earned her nutrition and wellness coach certification from the Institute of Integrative Nutrition.
David Russell named executive director of Claridge Court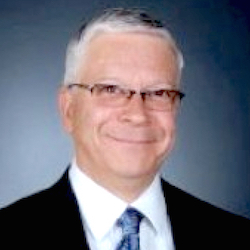 David Russell is the new executive director at Claridge Court, a Lifespace Communities property in Prairie Village, KS. He brings 15 years of senior living leadership experience to the community.
Russell is responsible for overseeing the day-to-day operations at the community, which features 158 residential living apartment homes and a variety of services and amenities for its nearly 200 residents. As a life care community, Claridge Court also offers on-site health services, including rehabilitation and therapy, as well as skilled nursing residences.
Before joining Claridge Court, Russell served as executive director with Spectrum Retirement Communities. He also previously held senior leadership positions for Kansas City-area Brookdale retirement communities.
Russell earned his undergraduate degree in liberal arts from the University of Missouri – Kansas City. Prior to his senior living work, he was a music director and owned his own music company in Kansas City.
Chris Romick named executive director of Oak Trace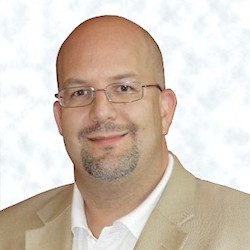 Chris Romick has been named executive director of Oak Trace, a Lifespace Communities senior living community in Downers Grove, IL. He brings more than 20 years of senior living leadership experience to the position.
Romick is responsible for overseeing the day-to-day operations at the community, which features 274 residential living apartments, townhomes and garden homes, and a variety of services and amenities for its more than 400 residents. The community also offers an on-site health center with residential options that include catered living, memory support and skilled nursing, as well as short-term rehabilitation services.
Before joining Oak Trace, Romick helped oversee the startup and operations of new senior living communities in five different states, most recently in North Carolina, where he served as executive director at SearStone retirement community.
Romick is a veteran of the U.S. Navy. He received his undergraduate degree in gerontology and long-term care administration from Kent State University, Kent, OH. Romick is a licensed nursing home administrator and also earned a master's degree in marketing from American Public University.
Brookdale worker wins award
An Indiana University – Purdue University Indianapolis student who works in the Clare Bridge Alzheimer's and Dementia Program at a Brookdale Senior Living community recently was named outstanding undergraduate student leader at the 2016 National Association for Campus Activities Mid America Conference.
Kendal Lang, a senior-year student at the university, plans and leads activities for groups and individual residents at Brookdale Carmel, Carmel, IN.
The award she received recognizes an undergraduate from a two- or four-year institution who has made substantial contributions to the organization's Mid America Region as well as to his or her individual campus while maintaining his or her responsibilities within the Student Activities Programming Board.
Lang received the award as the Student Activities Programming Board's vice president of membership. Under her leadership, the number of members grew to 75, marking a 114% increase. The programming board also reported an 85% member-retention rate.
Lang combines her leadership experience on the board with her academic studies in the university's School of Health and Rehabilitation Sciences.
Send news of appointments, promotions and awards to McKnight's Senior Living Senior Editor Lois Bowers. Include a high-resolution photograph, if possible.