November 23, 2016
People in the news, Nov. 23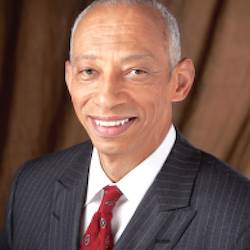 Danny Williams
Danny Williams named president and CEO of Eliza Bryant Village
Danny R. Williams J.D., MNO, has been named the next president and CEO of Eliza Bryant Village in Cleveland, effective Jan. 1.
Williams has more than 30 years of experience in the legal, nonprofit and community health field. Since 2006, he has served as executive director of the Free Medical Clinic of Greater Cleveland, now known as Circle Health Services, a federally qualified health center that serves thousands of medically underserved patients each year.
"We are delighted to have Danny Williams join Eliza Bryant Village as we celebrate our 120th anniversary of providing outstanding healthcare, programs and services for seniors along the continuum of care," said Jean Allen-Jenkins, Eliza Bryant Village Board of Trustees chairwoman.
Williams will succeed Harvey Shankman, who will retire at the end of the year after 27 years in the position. Shankman is created with leading the growth and evolution of Eliza Bryant Village through the creation of the adult day and transportation program; the opening of 149 units of seniors housing with the Eliza Bryant Manor, Amasa Ford Lodge and Garden Estates; and the establishment of a renal dialysis center on the Eliza Bryant Village's campus.
Paul Bach will replace retiring Mike Reitz as Genesis HealthCare chief operating officer
Paul D. Bach has been appointed chief operating officer of Genesis HealthCare, succeeding Robert A. "Mike" Reitz, whose retirement is effective Jan. 1, the Kennett Square, PA-based company announced Tuesday. Reitz also holds the title of executive vice president.
After his retirement, Reitz will support the company on a limited project basis, focused on the leadership transition and other strategic initiatives such as relationship development with acute care systems and performance improvement projects, according to Genesis.
Noting that Reitz had worked more than 40 years in long-term care, the past 25 at Genesis, CEO George V. Hager Jr. said: "His leadership and wisdom have been a part of every major initiative we've undertaken in nearly three decades, and his influence on Genesis is far-reaching."
Bach, who has served the company in various roles, including executive vice president, senior vice president, regional vice president, regional director and nursing home administrator, has been part of the Genesis management team for more than 32 years. He has been executive vice president of the Mid-Atlantic/Southeast Division since 2009 and was senior vice president of the Capital Region from 1997 to 2009.
The Genesis HealthCare holding company has subsidiaries that operate approximately 500 skilled nursing centers and assisted/senior living communities in 34 states. Genesis subsidiaries also supply rehabilitation and respiratory therapy to more than 1,700 healthcare providers in 45 states and the District of Columbia.
Anthony Comerford named VP of health services at Jefferson's Ferry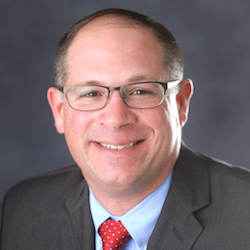 Anthony G. Comerford recently joined Jefferson's Ferry, a continuing care retirement / life plan community in South Setauket, NY, as vice president of health services and administrator for the Vincent Bove Health Center.
In his new position, Comerford will oversee the delivery of services in the health center, which includes assisted living, skilled nursing and memory care, along with the healthy living center, therapeutic recreation, rehabilitation therapy and wellness services. He also will serve as the licensed nursing home administrator for skilled nursing.
Comerford also will be charged with the continued expansion of on-site physician services at Jefferson's Ferry. "We're looking to bring in specialists in pulmonology, infectious diseases and neurology, for example," he said. "We'd like to avoid sending residents off campus for doctor visits as much as possible unless, of course, they'd like to see their doctor in the community."
Before joining Jefferson's Ferry, Comerford was the administrator at Water's Edge, a 120-bed skilled nursing facility in Port Jefferson, NY. He also held the position of administrator at the Tuttle Center at the Amsterdam at Harborside in Port Washington, NY, which has a 56-bed skilled nursing facility and 44-bed assisted living unit within a CCRC.
Comerford holds a master's degree in healthcare policy and management and an advanced certificate in healthcare policy and management from Stony Brook University. He earned an undergraduate degree in professional and liberal studies at Dowling College, Oakdale, NY.
Covenant Retirement Communities appoints two
Jay Hibbard and Fran Palma have been named to new positions on the executive leadership team of Covenant Retirement Communities.
Hibbard was named senior vice president of sales, marketing and communications, a position in which he is leading strategy development for marketing and sales for CRC's 15 retirement communities. He has 24 years of experience associated with senior living and earned an undergraduate degree in communications at Liberty University in Lynchburg, VA.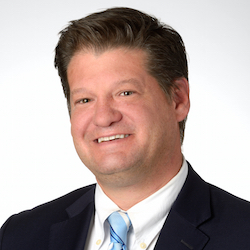 Palma was named senior vice president of digital strategies, a position in which he is directing CRC's digital marketing and social media strategies. He has 22 years of experience related to senior living.
Palma earned his undergraduate degree in psychology from Central Connecticut State University in New Britain.
Hibbard and Palma join CRC from BlueSpire Senior Living (formerly Martino & Binzer), a sales and marketing firm that has partnered with CRC for marketing and sales services since 2013. While there, both oversaw direction for CRC's sales, marketing and digital strategies.
Hibbard was president of BlueSpire. He also is former vice president of sales and marketing at Spectrum Marketing and former southern regional sales director for Acts Retirement Life Communities.
Sharon McCarthy named chief marketing officer at Aegis Living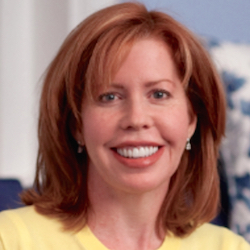 Sharon McCarthy has been named chief marketing officer at Aegis Living. She brings more than 20 years of consumer marketing and senior management experience with Kraft Foods, Taco Bell, Picture People and the Discovery Channel to the position.
McCarthy succeeds Judy Meleliat, who was promoted to president of Aegis Living in 2014. McCarthy will oversee Aegis Living's sales, marketing and life enrichment programs.
She has an undergraduate degree in business administration from the University of Delaware and an MBA in entrepreneurial management from the Wharton School at the University of Pennsylvania.
Privately held Aegis Living, headquartered in Redmond, WA, was founded in 1997 and operates 29 assisted living and memory care communities in California, Nevada and Washington.
Brenda Bacon named to Hilton Grand Vacations Board of Directors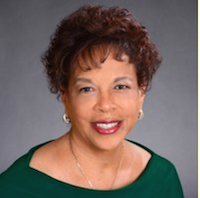 Brenda J. Bacon, president and CEO of Mount Laurel, NJ-based Brandywine Senior Living, has been named to the future board of directors of Hilton Grand Vacations, Hilton announced Nov. 14.
Bacon, who founded Brandywine Senior Care in 1996, also serves on the boards of Argentum, FTI Consulting and Rowan University.
McLean, VA- based Hilton is preparing to separate into three independent companies at or around the end of the year, at which time boards for the three companies, including HGV, will be formed. HGV said it chose its directors through a comprehensive review of professional and personal qualifications as they relate to the company's needs.
HGV markets and sells timeshare ownership, manages 46 resorts and operates a points-based vacation club.
"Hilton Grand Vacations' Board of Directors will comprise accomplished business leaders with lodging industry, general business and governance experience to help guide HGV as an independent company," Christopher J. Nassetta, president and CEO of Hilton, said in a statement.
Robyn Stone receives M. Powell Lawton Quality of Life Award
Robyn Stone, DrPH, executive director of the LeadingAge Center for Applied Research, received the M. Powell Lawton Quality of Law Award from the Philadelphia Corporation for Aging Nov. 14 during the M. Powell Lawton Conference held at the Philadelphia College of Osteopathic Medicine.
PCA established the award in 2001in honor of Lawton's role in guiding and influencing public policy to enhance quality of life for older adults. The award recognizes an individual who has demonstrated and been nationally recognized for significant professional accomplishments in his or her field; continues in his or her later years to exemplify an active lifestyle and the rewards gained through experience and lifelong learning; exhibits a commitment to public service or participation in civic and service groups for the betterment of the community; and has contributed to improving quality of life for others.
Mark Trepanier now executive director at Abbey Delray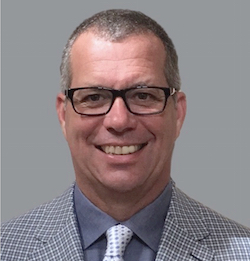 Mark Trepanier has been named executive director at Abbey Delray in Delray Beach, FL.
In the position, Trepanier is responsible for overseeing day-to-day operations of the entire CCRC, which features 352 residential living apartment homes and villas as well as a variety of services and amenities for more than 450 residents. Abbey Delray also offers on-site health services and dedicated assisted living, memory support and skilled nursing residences.
Before joining Abbey Delray, Trepanier worked as a regional executive director for ClubLink Corp., a golf and country club management company. For more than a decade, he oversaw operations for multiple clubs, most recently in Florida and before that in Canada.
His hiring is part of the cultural strategy of community owner Lifespace Communities to recruit leaders at its 12 senior living communities who have healthcare or hospitality backgrounds, including experience in hotel and resort management.
Trepanier earned his bachelor's degree in industrial relations from McGill University in Montreal, Quebec.
Sue Pouliot is systems implementation project manager for North Hill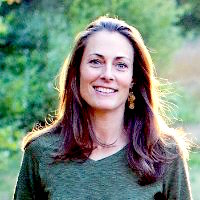 Sue Pouliot has joined North Hill, a senior living community in Needham, MA, as systems implementation project manager.
She brings more than 20 years of project management, marketing, consulting and relationship-building to her new position.
Pouliot will work alongside North Hill Chief Operating Officer Rebecca Donato, taking the lead on a variety of projects and develop processes that are designed to increase efficiency of operations at North Hill. Such projects include working extensively with the "small house" model at Pines Edge, North Hill's skilled nursing residence.
Before joining North Hill, Pouliot was the director of education and events at LeadingAge Massachusetts for nine years. During that time, she spearheaded the development of a curriculum focused on leadership, governance, finance and other aging service topics.
Before LeadingAge Massachusetts, Pouliot used her information technology and project management skills in various roles at the Gillette Co. in Boston.
2 Brookdale employees receive awards
The Indiana Assisted Living Association recognized two Brookdale Marion associates with top honors at an awards lunch in October in Indianapolis.
Rebekah Power, lead resident care associate, was named Caregiver of the Year, honoring direct care staff. Teresa Wallace, health and wellness director, was named Outstanding Nurse Leader of the Year.
Both have worked for Brookdale Senior Living for eight years.
Wheelock Terrace recognizes volunteer, organization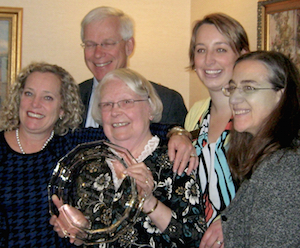 Marie Esselborn (pictured holding award) received the annual Wheelock Terrace Assisted Living Senior Service Award on Tuesday.
The award recognizes a Hanover, NH, area older adult deemed to be making a difference in the lives of others through volunteerism. Esselborn is a volunteer at the Dartmouth-Hitchcock Aging Resource Center.
According to Wheelock Terrace, she has experience as a caregiver for her husband and is a sought-after public speaker who volunteers her time to talk with other families in similar situations. Additionally, Esselborn leads an exercise class twice a week called "Hooked on Walking" for older adults in the local community.
Wheelock Terrace also recognized the Dartmouth-Hitchcock Aging Resource Center for the organization's commitment to providing access to information and support for local seniors and their families. Both Esselborn and the Dartmouth Hitchcock Aging Resource Center were given $500.
Capital Senior Living president and COO takes leave of absence
Keith N. Johannessen, president and chief operating officer of Capital Senior Living Corp., on Nov. 11 announced his intent to take a medical leave of absence effective immediately, according to a company filing with the Securities and Exchange Commission.
Capital Senior Living said it expects that Johannessen will return to work during the first quarter of 2017. During his leave of absence, Johannessen's duties will be assigned to various executives within the company. Johannessen will continue to serve as a member of the company's board of directors.
Kevin Tyler joins Welltower as vice president of investments
Kevin Tyler has joined real estate investment trust Welltower as vice president of investments.
Based in the company's Beverly Hills, CA, office, he will focus on identifying and managing growth opportunities in strategic West Coast markets. Toledo, OH-based Welltower owns 185 healthcare properties on the West Coast and is the largest owner of seniors housing properties in California.
Tyler comes from Green Street Advisors, where he served as analyst and healthcare sector head. He has almost 15 years of experience in real estate, healthcare and corporate finance. He began his career at Merrill Lynch in New York in investment banking.
Tyler has an MBA from UCLA's Anderson School of Management and an undergraduate degree in finance from Georgetown University.
Christopher Milano named SVP, head of commercial real estate asset management at Capital One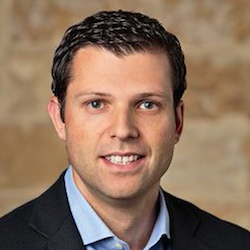 Christopher Milano has been named senior vice president and head of commercial real estate asset management at Capital One. He will manage Capital One Bank's national commercial real estate loan portfolio.
Milano formerly was head of loss metrics and executive reporting for the bank, a position in which he was responsible for the commercial credit reporting suite, allowance and providing loss estimates under the Federal Reserve's comprehensive capital analysis and review.
Before joining Capital One in 2013, Milano worked in enterprise risk services at Moody's Corp.
He received an undergraduate degree in economics from Franklin and Marshall College in Lancaster, PA, and an MBA from New York University's Stern School of Business.
Kelly Cush appointed senior underwriter at Greystone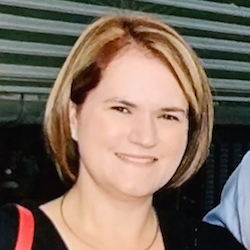 Kelly Cush has been appointed senior underwriter in the Federal Housing Administration group at Greystone, a real estate lending, investment and advisory company. She will serve a key role in handling Greystone's growing volume of healthcare FHA loans, the company said.
Cush has more than 15 years of experience and has underwritten and closed more than $1 billion in U.S. Department of Housing and Urban Development-related transactions. Based in Columbus, OH, she is certified as an approved underwriter in both HUD MAP and HUD LEAN transactions.
Before joining Greystone, Cush worked for seven years with Housing & Healthcare Finance LLC, a boutique FHA lender based in Chevy Chase, MD, most recently serving as its chief underwriter. Before that, she worked with Red Capital as an FHA multifamily and healthcare underwriter for seven years.
Send news of appointments, promotions and awards to McKnight's Senior Living Senior Editor Lois Bowers. Include a high-resolution photograph, if possible.