October 12, 2016
People in the news, Oct. 12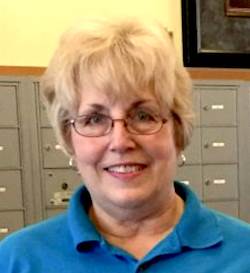 Sherry Roper
Sherry Roper receives outstanding caregiver award
Sherry Roper, a housekeeper at John Evans Supportive Living, has received the 2017 Outstanding Caregiver Award from the Illinois Department on Aging and the Affordable Assisted Living Coalition.
The award is given to a direct care worker who is aged more than 55 years and has provided outstanding caregiving in Illinois senior housing.
"When deciding which employee to nominate, Sherry's name did not readily come to mind," Melanie Daniels, the administrator at the affordable assisted living community Gardant manages in Pekin, IL, wrote in her nomination letter. "This is not because Sherry does not do an outstanding job, but because it is easy to forget she is over the age of 55 — considerably older, actually, at the age of 66. She has the enthusiasm and spirit of someone half her age."
Daniels also praised Roper's smile and cheerful nature. "She arrives like a breath of fresh air," she said. "After her years working as a housekeeper, she has learned the little 'extras' that each resident likes, whether it is extra carpet shampooing for Jackie or extra polishing and dusting of Bonnie's angel collection. She knows that it is the little things that make a big difference."
Byron Whittington named director of operations and development support
Byron Whittington has joined Cleveland, TN-based assisted living and memory care community management company Legacy Senior Living as director of operations and development support.
In this position, he will work closely with Barry Ray and Bryan Cook, Legacy Senior Living's president and COO, respectively, to coordinate support for facility operations and future development projects.
Whittington studied business administration and accounting at Lee University, where he completed undergraduate and master's degrees. For almost 10 years, he was coordinator of business affairs at the university.
Vincent Scala named associate executive director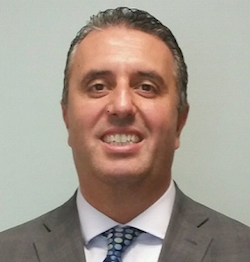 Vincent Scala has been named associate executive director of Ann's Choice, an Erickson Living continuing care retirement / life plan community in Warminster, PA.
In this position, he will work with the executive director and other executive team members to manage all facets of the community, including coordination of the various department operations and staff. Scala also will take over the director responsibilities for the community's general services department.
Before joining Ann's Choice, Scala worked 12 years for Empire Education Group, most recently as vice president of field operations. During his tenure, he helped the company expand from 37 schools in nine states to more than 100 schools in 21 states.
Scala has an undergraduate degree in business administration from Hofstra University.
Tina Kummelman promoted to director of human resources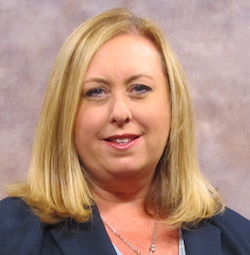 Tina Kummelman has been promoted to director of human resources at Oak Crest, an Erickson Living retirement community in Parkville, MD. She had been human resources manager since 2013.
In her new role, Kummelman will oversee the daily operations of the human resources department, focusing on employee recruitment and engagement. Oak Crest has more than 1,200 full- and part-time employees serving residents in its independent living and continuing care neighborhoods.
Kummelman brings more than 20 years of senior living and health care experience to this new role. Before joining Oak Crest, she worked for the LifeBridge Health System.
Kummelman holds an undergraduate degree from Towson University. She is a member of the Society of Human Resources Managers and the Chesapeake Human Resources Association.
Annie Smalley, RN, is assisted living director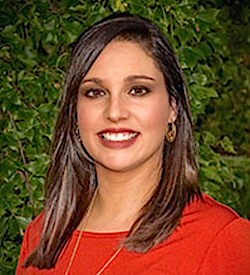 Annie Smalley, RN, has been named assisted living director at the Integral Senior Living's The Pointe at Lifespring Senior Living, Knoxville, TN, scheduled to open this fall.
Smalley began her career as a resident assistant 10 years ago at Trinity Hills Assisted Living, also in Knoxville. She enjoyed it so much that she decided to further her education, first to become a licensed practical nurse and then to become a registered nurse. She most recently worked at Clarity Pointe Senior Living memory care community in Knoxville.
Smalley also has worked in senior living in Alabama.
Patti Elisano named NCALA Hero of the Year
Patti Elisano, the life enrichment manager at Sunrise of Raleigh, NC, has received the 2016 Hero of the Year Award from the North Carolina Assisted Living Association.
The award recognizes people deemed to have demonstrated a high level of excellence, caring and dedication through their work, protecting each resident's right to privacy, working to foster independence and promoting the individuality of each resident.
Kat Noisette named Assisted Living Personal Care Aide of the Year
Katiana "Kat" Noisette, care manager at Sunrise of Blue Bell, PA, has won the Pennsylvania Health Care Association's Assisted Living Personal Care Aide of the Year Award, part of the association's Hero Awards.
These awards recognize workers deemed to have excelled at ensuring that residents receive outstanding care and at improving the lives of those working and living in their communities.
Noisette, according to Sunrise, enjoys creating activity projects with residents, her most popular being "manicure Mondays," which residents look forward to each week.
Nancy K. Fisher, RN, joins International Nurses Association
Nancy K. Fisher, RN, manager of regulatory compliance for Genesis HealthCare in West Virginia, has joined the International Nurses Association.
She has 45 years of experience in her field. In her current role, Fisher manages regulatory compliance survey outcomes for three states, West Virginia, Kentucky, and Tennessee, for Genesis HealthCare owned and managed centers, including assisted living communities.
Fisher also belongs to the American Nurses Association and the West Virginia Nurses Association.