October 24, 2017
People in the news, Oct. 24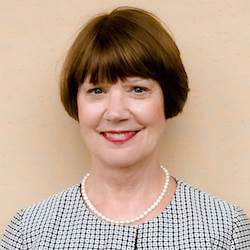 Ellen Leiter
Ellen Leiter named administrative director of Alzheimer's disease and memory care program at Hebrew SeniorLife
Ellen Leiter, RN, MBA, has been named administrative director for Hebrew SeniorLife's planned center of excellence for Alzheimer's disease and memory care. Hebrew SeniorLife is the largest provider of senior healthcare and communities in New England and an affiliate of Harvard Medical School.
Along with the center's medical director, Gary Lubow, M.D., Leiter will help oversee HSL's Alzheimer's disease and memory care program, which will deliver comprehensive clinical services for individuals with Alzheimer's disease and related disorders, along with their families, through clinical care, education, advocacy and research. The program's team will serve seniors from the broader community as well as those from HSL's system of health care and housing communities.
Leiter is an experienced nurse executive with an extensive background in program development. She most recently served as associate chief nurse for critical care and psychiatry at Newton-Wellesley Hospital, where she was responsible for administrative oversight of the emergency department, intensive care unit, inpatient psychiatry and triage, and the off-site urgent care center in Waltham, MA.
She has 30 years of leadership experience across a variety of healthcare settings, including at Beth Israel Deaconess Hospital in Needham, Allegiance Hospice and Palliative Care in Lowell, MA, Healthcare Dimensions Hospice in Waltham, MA, and several other area healthcare providers.
Rhonda Coates named executive director of Market Street Memory Care Residence in Tampa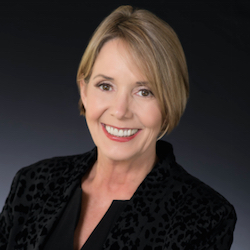 Rhonda Coates has been named executive director of Market Street Memory Care Residence in Tampa.
The 64-unit senior living community will open in January.
Coates holds an undergraduate degree in social work and gerontology and has more than 19 years of multifaceted experience in assisted living, memory care, rehabilitation and skilled nursing communities. She has served as a clinician, memory care director and executive director, earning honors as a top performer.
Market Street Memory Care Residences were envisioned by Market Street co-owner Marc Vorkapich, CEO and principal of parent company Watercrest Senior Living Group. All Market Street care associates are nationally certified dementia care practitioners, and programming offers multisensory experiences and individualized attention to resident needs. The LifeBUILT design features spacious accommodations, abundant natural lighting, internal courtyards with gardens, circular walkways and visual cueing, according to Watercrest. Central gathering spaces in Market Plaza include an active, "outdoor" streetscape complete with newsstand, art gallery, bakery, salon and spa, and post office designed to welcome family and friends.
Kathy McCrossin named director of sales at Devonshire at PGA National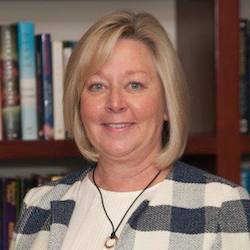 Kathy McCrossin is the new director of sales at Devonshire at PGA National, an Erickson Living retirement community an Erickson Living retirement community in Palm Beach Gardens, FL.
Before joining Devonshire, she was director of sales at Maris Grove, an Erickson community in Delaware County, PA, that she joined in 2006 and was promoted to director of sales in 2010.
"I was very fortunate to be part of the team that opened Maris Grove in 2006," McCrossin said. "I was looking for a retirement community for my father, and we discovered Maris Grove. I found out they were hiring, and five months before Maris Grove opened, I joined the team as a sales associate; my father ended up moving into Maris Grove one month after it opened."
Early in her career, McCrossin used her accounting degree in real estate, working at several property management companies in Pennsylvania along with an advertising agency and a Philadelphia law firm.
Dominion Senior Living of Richmond hires five directors
Dominion Senior Living of Richmond in Kentucky has hired five new members of its management team.
Jessica Lee is wellness director; Ryan Baker, maintenance director; Tim Engle, dining service director; Debbie Potter, business office director; and Alina Kennedy, life enrichment director. Each will be under the direction of Tina Newman, the community's executive director.
Lee has been a licensed practical nurse for six years. She previously served as a resident services director for an assisted living community, a charge nurse at a rehabilitation center and a floor nurse for a retirement community. Lee graduated from Bluegrass Community College with a licensed practical nurse diploma.
Engle served as a pastry chef, sous chef, head chef and executive chef at various dining locations over the past decade. Most recently, he owned a catering business in Richmond, KY. He graduated from Sullivan University in Lexington with an associate degree in culinary arts.
Potter will be responsible for overseeing all bookkeeping and localized accounting functions for the community. She has more than 13 years of experience in the senior living industry and most recently worked as the director of business for a nursing home and rehabilitation facility, where she managed accounts payable for an organization with 130 employees.
Kennedy will be responsible for the activities to meet the physical, social and emotional needs of the residents and their families. She had worked as activities coordinator, recreational therapist and recreational leader at various hospitals over the past few years. Kennedy has an undergraduate degree in recreation from Georgia Southern University.
Baker will focus on preventive maintenance and the safety of residents, team members and visitors. He previously performed maintenance on farming equipment and other machines. For the past seven years, he has owned and operated a lawn care business as well as a farm store.
From left: Tim Engle, Jessica Lee, Tina Newman, Debbie Potter, Alina Kennedy and Ryan Baker.
Reemo welcomes Jose​ ​Basa​ ​as​ ​chief​ ​product​ officer​,​ ​Peter​ ​Obringer​ ​as​ ​chief technology​ ​officer
Minneapolis-based​ health and technology solutions company ​​Reemo​ ​Health has added​ ​Jose​ ​Basa​ ​and​ ​Peter​ ​Obringer​ ​to​ ​its​ ​executive leadership​ ​team.​ ​Basa​ ​is​ ​chief​ product​ ​officer​ ​and​ ​Obringer​ ​is chief​ ​technology​ ​officer.
Basa​ ​previously​ ​served​ ​as​ ​vice​ president​ ​of​ ​technology​ ​for​ ​new​ ​business​ ​development​ ​at Teradata,​ ​a​n​ ​analytics​ ​solutions​ ​company​ ​and​ R​​eemo​ ​technology​ ​partner​.​ ​He​ ​also served​ ​as​ ​a​ ​strategic​ ​adviser​ ​to​ ​the​ ​Reemo​ ​executive​ ​team,​ ​assisting​ ​with​ ​the​ ​go-to-market strategy,​ ​strategic​ ​partnerships​ ​and​ ​technology​ ​platform​ ​development.
Obringer​ ​previously​ was​ ​vice​ ​president​ ​of​ ​strategic​ ​ventures​ ​at​ ​Teradata,​ ​following​ ​his position​ ​as​ ​director​ ​of​ ​global​ ​business​ ​services​ ​-​ ​business​ ​intelligence​ ​at​ ​Cisco​ ​Systems.
Todd Frederickson named COO as CareServ launches new consulting division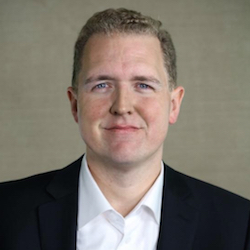 Todd Frederickson is the new chief operating officer and lead executive the newly launched electronic health records consulting division of Alpharetta, GA-based CareServ, a national technology solutions provider for long-term post-acute care communities.
Frederickson will be responsible for the expansion of CareServ's overall ideals and future development of emerging solutions. In addition, he will build programs that provide EHR training and education to LTPAC communities.
Before joining CareServ, Frederickson was CEO at HyMark Solutions, based in Yakima, WA. Within his first year with HyMark, he doubled the annual revenue and implemented processes and procedures to streamline their delivery of EHR consulting services, according to CareServ. Before his time in Washington, he served in various leadership positions for EHR software provider PointClickCare. He also spent time at Lockheed Martin and NASA and served 10 years in the U.S. Air Force.
In addition to EHR consulting services, CareServ offers managed IT services, hardware as a service and wireless as a service programs, cloud hosting, internet services, voice over IP phone services and software management services.
Send personnel news to Senior Editor Lois A. Bowers. Please include a photo.