October 04, 2017
People in the news, Oct. 4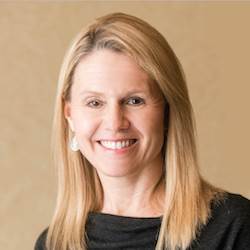 Melissa Orth
Melissa Orth named president and CEO of Legacy Senior Communities
Melissa Orth has been appointed president and CEO of Plano, TX-based Legacy Senior Communities.
The not-for-profit organization is the parent company of The Legacy Willow Bend life care retirement community in Plano, TX; The Legacy at Home, a home health agency; and The Legacy Midtown Park, a rental continuing care retirement community under development in Dallas.
For the past 17 years, Orth was chief operating officer and chief financial officer of Greenhill School. During her tenure there, she supervised the management of campus operations and managed all financial operations and financial reporting. In addition, Orth managed the programming, design and construction of a significant expansion and renovation project at the school.
Prior to Greenhill School, Orth was vice president of finance for the American Heart Association, National Center.
She graduated magna cum laude with an undergraduate degree in business administration from Kansas State University, and she is a certified public accountant.
New Jewish Home names Jeffrey I. Farber CEO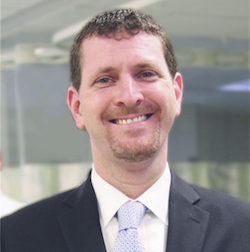 Jeffrey I. Farber, M.D., MBA, will become the next president and CEO of the New Jewish Home in New York effective Dec. 18. Jewish Home serves 12,000 older adults each year, in their homes and on campuses in Bronx, Manhattan and Westchester, NY, through short-term rehabilitation, long‐term skilled nursing, low-income housing and a wide range of home health programs.
Farber will come to Jewish Home from the Mount Sinai Health System, where he is senior vice president and chief medical officer for population health, leading the quality, utilization, clinical integration, physician engagement, care management and practice transformation efforts to drive performance in the system's broad portfolio of value-based contracts. Farber also is CEO of Mount Sinai Care, the system's Medicare shared savings program accountable care organization, which has more than 42,000 aligned Medicare beneficiaries.
Farber will succeed Audrey Weiner, DSW, who will remain president of Jewish Home's Fund for the Aged Foundation, focusing exclusively on Jewish Home's Manhattan master plan, including the construction of The Living Center of Manhattan. The Living Center will be New York City's first nursing residence designed and operated according to the Green House philosophy of long-term care.
In addition to his managerial responsibilities at Mount Sinai, Farber, who is board-certified in both internal medicine and geriatric medicine, is an active clinician and educator. He is associate attending physician in geriatric medicine at the Mount Sinai Hospital and associate professor of geriatric medicine at the Icahn School of Medicine at Mount Sinai, a position he will retain after joining Jewish Home.
Farber's research interests include models of care for older adults, population health management and the clinical interface with healthcare finance. His research has been published in the Annals of Internal Medicine, JAMA Internal Medicine, and The Journal of Hospital Medicine.
Farber earned his medical degree from Yeshiva University's Albert Einstein College of Medicine and an MBA from the University of Massachusetts-Amherst.
John Goodey promoted to EVP and CFO at Welltower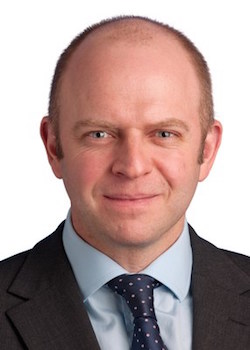 Toledo, OH-based Welltower announced Tuesday that John Goodey has been named executive vice president and chief financial officer.
As CFO, he will lead Welltower's corporate finance function and be responsible for capital markets, portfolio management, financial planning and analysis, information technology, accounting and tax.
Goodey has been with the company since 2014 and previously served as senior vice president – international, where he has been responsible for running Welltower's international business, including origination, asset management and development in the United Kingdom and Canada, building a seniors housing portfolio of more than $6 billion in gross real estate investments.
"Under John's leadership, our international business and partnerships have grown significantly in premier private-pay markets such as London and Toronto," Welltower CEO Tom DeRosa said.
Before joining Welltower, Goodey held several senior investment banking roles, including director and global chief operating officer of Deutsche Bank's global mergers and acquisitions business, and managing director of Barclays' healthcare investment banking practice. He began his career in finance and accounting for GlaxoWellcome.
Goodey succeeds Scott Estes, who is leaving the real estate investment trust to pursue other opportunities.
"Scott Estes has played a leading role in Welltower's growth over the past 15 years," DeRosa said. "I would like to thank Scott for his professionalism and dedication in supporting our capital markets success, financial transparency and shareholder value creation. We wish him great success in the future."
The REIT also announced that two of its executives are expected to take on increased leadership roles in January.
Shankh Mitra, currently SVP – finance and investments, will assume full responsibility for Welltower's investment team as SVP – investments and report directly to DeRosa.
Justin Skiver, currently SVP – underwriting, who has been the leader of Welltower's investment team since 2015, will take over Goodey's role as SVP – international, reporting to Mercedes Kerr, executive vice president – business and relationship management. He will be based in London.
Ed Salvador joins Front Porch as CFO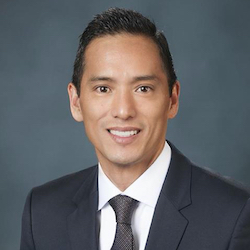 Ed Salvador joined Glendale, CA-based Front Porch as chief financial officer on Monday.
Salvador has spent more than 25 years managing teams at both for-profit and not-for-profit healthcare organizations, and his experience spans financial reporting, revenue cycle management, payer contract negotiations, program performance assessment, operations improvement strategies and development of information systems.
Salvador joins Front Porch after serving as CFO for St. Jude Medical Center. Previously, he was CFO for Tenet Healthcare at Garden Grove Hospital Medical Center and Community and Mission Hospitals of Huntington Park, where he directed all financial activities for the investor-owned company.
Salvador graduated from the University of California, Irvine, with a master's degree in business administration after earning his undergraduate degree in business administration with an emphasis in finance from California State University, Long Beach. He previously served as a board member of AccessOC, a nonprofit providing access to outpatient surgeries for the medically uninsured population of Orange County. He also is associated with the Healthcare Financial Management Association and the American College of Healthcare Executives.
Julie Perry named director of human resources at Devonshire at PGA National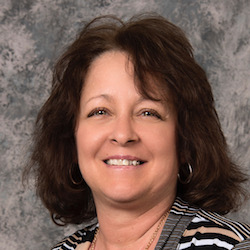 Julie Perry has been named director of human resources at Devonshire at PGA National, an Erickson Living retirement community in Palm Beach Gardens, FL.
Perry has more than 25 years of human resources experience, 16 of which have been in healthcare. She started her career with Erickson Living in May 2016 as the senior human resources manager at Oak Crest in Parkville, MD.
Before working for Erickson Living, Perry worked at a continuing care retirement community in Annapolis, MD, as the HR director.
Perry has her Master of Science degree in human resources management from American University, Washington, D.C.
Alice Benson named director of philanthropy at The Village at Rockville
Alice Benson was named the director of philanthropy for The Village at Rockville—A National Lutheran Community, Rockville, MD, effective Sept. 5.
Benson joined the continuing care retirement community from the Evangelical Lutheran Church in America, where she had worked since 2005 and was the regional gift planner. In that role, Benson helped shape planned giving at the ELCA by developing personal relationships with a portfolio of almost 225 donors. Through individual visits, workshops and various presentations, Benson was responsible for $6.2 million in signed gift commitments in 2016.
Throughout her career, Benson has worked in various roles to advance the missions of several local non-profit organizations, including Bread for the World, Silver Spring Community Vision, and Alternative House, now known as Second Story. She holds an MBA with a concentration in marketing from Strayer University and is a certified fundraising executive via CFRE International.
National Lutheran Communities & Services is a not-for-profit, faith-based ministry of ELCA's Delaware-Maryland, Metropolitan Washington, D.C., and Virginia synods, serving people of all beliefs.
Send personnel news to Senior Editor Lois A. Bowers. Please include a high-quality photo.