September 12, 2017
People in the news, Sept. 12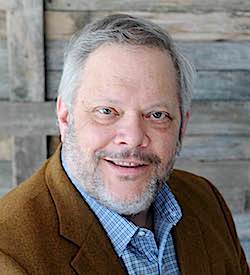 Bill McGarry
Ecumen names three vice presidents
Shoreview, MN-based Ecumen has named three vice presidents.
William "Bill" McGarry has been named vice president of information technology and chief technology officer, with leadership responsibility for company-wide information systems and technology.
McGarry joins Ecumen from Trissential, a management consulting firm. Previously, he was CIO at St. Jude Medical, international CIO at Owens Corning, vice president of enterprise applications at Medronic, vice president of business transformation at Smiths Medical and global integration leader of IT e-business at General Electric.
McGarry has an undergraduate degree in business administration from Lourdes University in Sylvania, OH.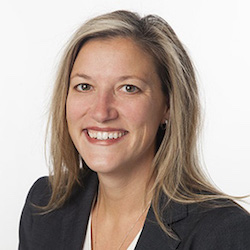 Amy Korzenowski has joined Ecumen as vice president of operations for housing and nursing home communities.
Previously, she was assistant vice president of clinical operations at Prime Therapeutics, a Minneapolis pharmacy benefit management company. Prior to that, she served in multiple operations leadership roles with Extendicare Health Services and Volunteers of America National Services.
Korzenowski has a master's degree in health and human service administration from St. Mary's University in Minneapolis and an undergraduate degree in aging services from the University of Minnesota.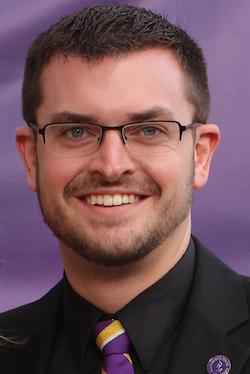 Brett Anderson has been promoted to vice president of nursing services, leading Ecumen-wide healthcare services with responsibility for ensuring quality, consistency and regulatory compliance.
Anderson began his career at Ecumen in 2014 as the clinical director at Ecumen Centennial House in Apple Valley, MN, after serving as an Ecumen graduate student intern. He was promoted to the role of regional nursing consultant in 2016.
Before joining Ecumen, Anderson served as an adjunct instructor at Minnesota State University in Mankato and as an instructor at Saint Paul College.
Anderson was appointed by Gov. Mark Dayton to serve on the Minnesota State College & Universities System Board of Trustees from 2011 to 2013. He has a master's degree in nursing leadership and management from Metropolitan State University and an undergraduate degree in nursing from Minnesota State University in Mankato.
He is a registered nurse, a certified public health nurse and board-certified nurse executive.
Kimberly Erickson is COO of LifeWell Senior Living
Kimberly Erickson has begun as chief operating officer at LifeWell Senior Living, which is headquartered in Houston.
Erickson has more than 25 years of experience in senior living, most recently having been COO of Denver-based MorningStar Senior Living. While there, she helped lead an operations team through a period of extensive development and growth for the company, according to LifeWell. She has worked in various community- and regional-level roles at small and large senior housing operators throughout the United States, starting as a nursing aide in college.
Erickson holds an undergraduate degree from Indiana University and a master's degree from the University of Colorado. She is finishing her MBA at the University of Denver.
Heather Uttenreither promoted to director of continuing care at Oak Crest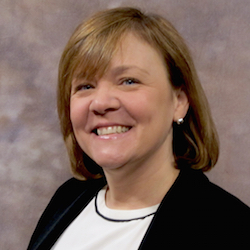 Heather Uttenreither has been promoted to the position of director of continuing care at Oak Crest, an Erickson Living continuing care retirement community in Parkville, MD.
The extended care neighborhood at Oak Crest provides assisted living, long-term care and inpatient and outpatient rehabilitation services. In the fall, the community will open a new memory care neighborhood featuring 38 private rooms and a person-centered approach to care.
Since March, Uttenreither has served as the assistant administrator of continuing care at Charlestown, a sister Erickson Living community located in Catonsville, MD. She brings additional social work and senior living experience to Oak Crest, having previously served as a senior administrator with Genesis Healthcare in 2014 after beginning her leadership career with Ivy Hall Nursing Center.
"She made a tremendous contribution at Charlestown in a short time, helping to shape the person-centered culture and operations of their new assisted living neighborhood," Mark Roussey, executive director of Oak Crest, said in a statement.
A licensed nursing home administrator in Maryland, Uttenreither holds an undergraduate degree from Roanoke College in Virginia. She is a member of the American Health Care Association and served on the legislative committee of the Health Facilities Association of Maryland.
Megan Schelwat appointed community admissions coordinator for Health Center at Eastcastle Place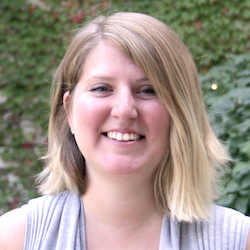 Megan Schelwat is the new community admissions coordinator for the Health Center at Eastcastle Place, part of a life plan community in Milwaukee.
Eastcastle Place offers independent living, and the Health Center at Eastcastle Place offers assisted living, memory support, rehabilitation and skilled nursing services.
In her new role, Schelwat partners with other staff members to review referrals for rehabilitation, to ensure that people who are admitted are a good fit for the center.
"Basically, this has been very instrumental in helping Eastcastle earn its reputation," she said. "We make sure that we are confident in our ability to meet the needs from a health standpoint, of anyone that we admit."
Schelwat graduated from the University of Wisconsin-Milwaukee with an undergraduate degree in journalism, advertising and media studies. After graduation, she started working in senior housing.
HealthDrive promotes COO Daniel B. Baker to CEO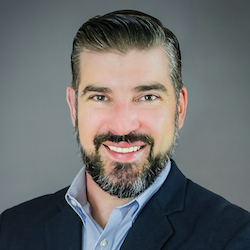 Daniel B. Baker has been appointed CEO of HealthDrive, a Wellesley, MA-based provider of multispecialty, on-site healthcare services (dental, optometry, podiatry and audiology) to residents of more than 1,900 extended care facilities in 12 states, effective Sept. 1.
Baker, who has served as HealthDrive's chief operating officer since 2013, will succeed Thomas P. Dixon Ph.D., who will transition to executive chairman of the company's board of directors.
Baker led HealthDrive's first acquisition of HealthSync in Texas and expanded the company's service area from nine to 12 states. The moves have helped HealthDrive achieve more than 20% compound annual growth in earnings over the past five years, according to the company.
Before joining HealthDrive, Baker worked at Omnicare for 10 years. In his role there as regional vice president, he managed 10 pharmacy operations with a total annual revenue of $550 million and led the turnaround of challenged operating units.
Baker has an undergraduate degree in chemistry, with a minor in economics, from Georgetown University.
We Strategic names operating and legal team leaders
Strategic Legacy Investment Group, a Los Angeles-based real estate investment and development firm, recently launched a new company, We Strategic, in partnership with W Design Development.
Elsy Ayache will lead the We Strategic operating team and has become a part owner of the company. Ayache has more than 20 years experience in the field.
SLIG also has retained the law firm of Allen Matkins to handle land use and other real estate legal issues. Heather S. Riley, a partner in the Allen Matkins San Diego office, will spearhead the legal team.
W Design Development was founded by Weston Harmer, a second-generation developer. In 2015, Weston teamed with SLIG to form the joint venture partnership, creating We Strategic. This was the initial step for the partners to create a platform that ultimately plans to design, build, own and manage multiple portfolios of continuing care retirement communities across the United States. These communities will include independent living and assisted living components as well as facilities for mild cognitive impairment, memory care and hospice care.
"In my 37 years in the investment and real estate industry, I have never seen such a ripe opportunity to be able to help my fellow Americans who are my age or older, known as the baby boomers," said Emanuel Sabet, co-founder of SLIG.
We Strategic is working on two development projects with a combined value of $107 million. Diamond Living Estates in Vista, CA, will have 84 beds and will be celebrating its groundbreaking on Dec. 3, and La Costa Living Estates in Encinitas, CA, will have 108 beds. The company said it is aggressively looking for additional sites.
"Because of market conditions, the timing is now right for the seniors housing industry to expand and thrive," said Abraham Mehrian, the other co-founder of SLIG. "And at SLIG, we feel that we have the right team to help people reposition their money and take advantage of this tremendous opportunity. By approaching seniors housing with a new level of integrity and service, no longer will the properties be thought of merely as a destination where people go to pass away."
Send personnel news to Senior Editor Lois A. Bowers. Please include a high-quality photo.