September 12, 2016
People in the news, Sept. 13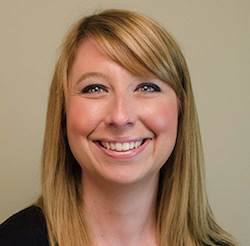 Lindsay Granson
Lindsay Granson named vice president of sales at Watercrest
Lindsay Granson has joined Vero Beach, FL-based Watercrest Senior Living Group as vice president of sales.
She will be tasked with driving the development of sales strategies and implementing programs across the multiple brands of senior living communities developed, owned and operated by Watercrest Senior Living Group.
Granson brings more than 12 years of leadership experience in senior living sales operations. She worked in sales and marketing operations with Senior Lifestyle Corp., initiating change and driving results for more than 40 communities representing in excess of 3,000 senior living apartments across the nation.
She also is a nationally certified dementia practitioner.
Dawn McCloud promoted to sales and marketing director at Sedgebrook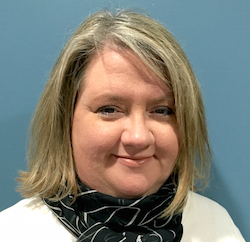 Dawn McCloud recently was promoted to sales and marketing director at Sedgebrook senior living in Lincolnshire, IL.
McCloud joined the continuing care retirement / life plan community's staff 10 years ago as events coordinator, then served as move-in coordinator, followed by a role in sales. Her principal focus now will be to bring in new residents
Sedgebrook is a Senior Care Development LLC-affiliated community and is managed by Life Care Services LLC.
Carla Baum receives Health Care Accomplishment Recognition Award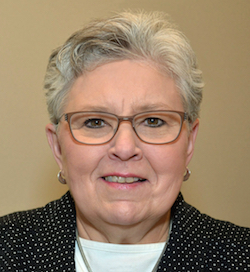 Carla Baum, regional vice president for Lutheran Senior Services, has received the 2016 Health Care Accomplishment Recognition Award – Healthcare Senior Services from the St. Louis chapter of the Healthcare Businesswomen's Association.
Baum is among 12 women from 11 organizations across the St. Louis region to have been selected for recognition based on contributions to the advancement and impact of women in the business of healthcare. She oversees four LSS senior living communities in the St. Louis area and leads the organization's post-acute care strategy, including its participation in the Center for Medicare Services' Bundled Payment for Care Improvement Model 3 program.
Under Baum's leadership, the average length of stay in LSS's REACH short-stay rehab services program has been reduced by more than days, from 25 to 27 days to 18 to 20 days, and the hospital readmission rate has dropped from the 20% to 25+% range to the low teens and even single digits. At the same time, the REACH guest satisfaction rate is higher than 95%.
"Carla is a master visionary who, after 30 plus years in healthcare, can still re-imagine new ways of care delivery that improve quality and reduce cost," said Jake Bell, chief operating officer for LSS. "She also has a tremendous ability to identify to grow talented young healthcare business professionals into tomorrow's leaders in our organization."
Plante Moran Living Forward promotes two, hires two
Plante Moran Living Forward, the senior living division of real estate consulting firm Plante Moran Cresa, has promoted Dana Wollschlager to principal and new practice leader and Jamie Timoteo to vice president. In addition, the firm has hired two executive staff to meet the growing demand for its senior living consulting services.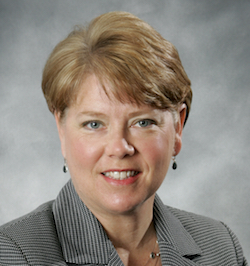 Wollschlager has been involved in the senior living industry for more than 25 years. Her expertise covers a wide area of disciplines, from design and construction oversight, financing and regulatory compliance to on-site operations and asset management. Following her promotion, Wollschlager will step into the role of practice leader as Plante Moran Living Forward continues to grow and further develop its strategic, financial, operational, real estate site selection and development advisory services.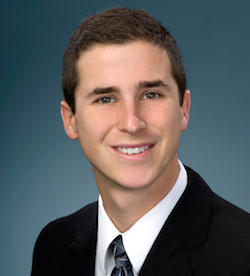 As vice president, Timoteo will have an integral role in expanding the firm's practice in the Chicago area. His focus is on identifying market needs for senior living communities and compiling financial analyses to determine projects' feasibility. Over the past year, Timoteo has been a leader in developing financial feasibility studies for more than $500 million in project financing and market feasibility studies on more than 100 markets across the United States.
Plante Moran Living Forward also has added to its executive team with the addition of Vice Presidents Eric Dumont and Katie Trice.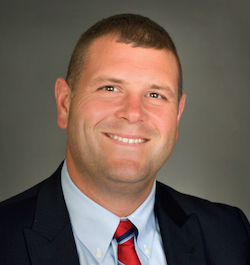 Dumont, who managed capital projects in the senior living, healthcare and a variety of other industries at Plante Moran Cresa, will transition to supporting Plante Moran Living Forward as a lead relationship manager through the Southfield, MI, office. He will be involved in developing client relationships throughout Michigan and the rest of the Midwest.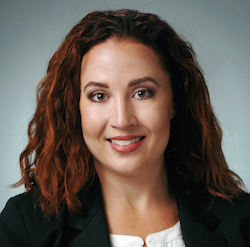 Trice joins Plante Moran Living Forward's Chicago Riverside office from Cambridge Realty Capital Companies. She will use her 15 years of experience in the senior living industry to help clients with market and financial feasibility plans for their next capital projects.
Plante Moran Partner Patrick McCormick, who was instrumental in the launch of Plante Moran Living Forward, will continue to expand Plante Moran's senior living practice to serve clients with tax, audit, consulting and real estate services, according to Wollschlager.