September 19, 2017
People in the news, Sept. 19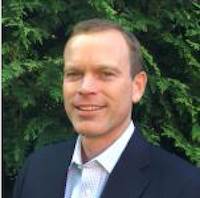 Doug Dollenberg Jr.
Doug Dollenberg Jr. joins Shelter Group, Brightview Senior Living as president
Doug Dollenberg Jr. joined Baltimore-based The Shelter Group and Brightview Senior Living as president on Sept. 6.
Marilynn K. Duker, who was president of both companies, became CEO at the same time. Arnold I. Richman remains chairman.
Dollenberg most recently served on the executive leadership team at TESSCO in Hunt Valley, MD, where he led the commercial product management organization for the distributor of wireless products and solutions. His career also includes time as an engineer at Whitman, Requardt and Associates and as a consultant at McKinsey & Co.
"While Doug's specific work experience is in a field very different from ours, we quickly became convinced that he has all the right capabilities, attributes and cultural values to help lead Brightview Senior Living into our next phase of growth," Duker said in a statement.
A native of Baltimore, Dollenberg graduated from Bucknell University with a Bachelor of Science degree in civil engineering and earned a Master of Business Administration degree from the University of Virginia Darden School of Business.
The first Brightview Senior Living community opened in Bel Air, MD, in 1999, and the company now operates 33 senior living communities, with additional communities under construction, from Virginia to Massachusetts. Brightview offers independent living, assisted living and Wellspring Village, a specialized dementia care neighborhood.
WesleyLife names CFO, executive director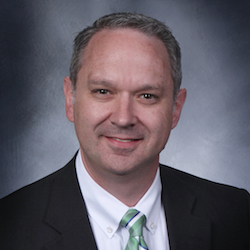 Nick Harshfield has joined Johnston, IA-based WesleyLife as chief financial officer, and Teresa Krueger has been named executive director of Brio, the organization's eighth Community for Healthy Living, which is expected to open next summer in Johnston.
Harshfield brings 30 years of experience gained in corporate finance and accounting in a wide range of industries, including publicly traded and privately held for-profit and nonprofit companies. He most recently served as CFO for Ascension Living, headquartered in St. Louis. Before that, he held similar roles with Exceptional Living Centers and Christian Care Communities and received the CFO of the Year Award for large nonprofit organizations from the Louisville, KY-based Business First.
In his new role, Harshfield will be responsible for WesleyLife's financial strategy, planning and analysis, budgeting and forecasting, financial reporting and accounting operations.
Harshfield has an undergraduate degree in business administration/accounting from the University of Louisville, is a certified management accountant and also is certified in financial management.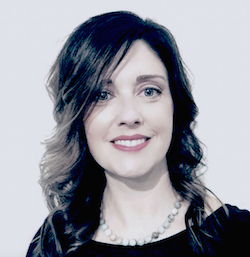 Krueger comes to WesleyLife from Bartels Lutheran Retirement Community in Waverly, IA, where, as administrator, she was responsible for day-to-day operations of the community's licensed nursing areas. Krueger earned a bachelor's degree in therapeutic recreation from the University of Northern Iowa and a certificate of specialization in long-term care administration from Des Moines Area Community College.
Having started at Bartels in 2000, Krueger became a licensed nursing home administrator in 2011. During her time there, she managed Bartels Assisted Living and helped create several initiatives and oversaw community updates.
Krueger has served on the Iowa Assisted Living Association board and currently serves on the board of directors for Leading Age Iowa.
Robin Viles joins Maxwell Group as vice president of care services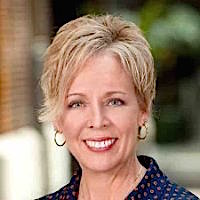 Robin Viles, RN, LNHA, has joined Charlotte, NC-based Maxwell Group Inc. as vice president of care services.
Viles spent the past seven years at Netsmart, formerly HealthMEDX Inc.
In her new role, she will be responsible for further enhancing the company's Care Services division, which includes assisted living, memory care, skilled nursing, short-rerm rehab and home health.
Maxwell Group develops, owns and manages retirement communities along with other related senior living care entities in Connecticut, Florida, Georgia, Indiana, North Carolina and South Carolina.
Estel Williams named chaplain of Sycamore Springs
Estel Williams has been named chaplain of Sycamore Springs Senior Living Community, an assisted living and memory care community in Elizabethton, TN.
Williams will hold weekly Bible studies at the community and will be available to tend to the ministerial needs of residents, family members and team members.
Currently the senior pastor at Edgefield United Methodist Church in Piney Flats, TN, he has served in pastoral ministry for 28 years.
Sycamore Springs is part of a family of senior living communities throughout the Southeast owned and/or operated by Legacy Senior Living of Cleveland, TN.
Send personnel news to Senior Editor Lois A. Bowers. Please include a high-quality photo.