September 06, 2016
People in the news, Sept. 6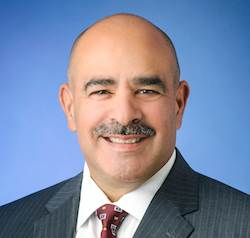 Anthony Argondizza
Anthony A. Argondizza named president of Springpoint Senior Living
Anthony A. Argondizza has been appointed to the position of president of Wall Township, NJ-based Springpoint Senior Living, the Garden State's largest nonprofit provider of housing and services for seniors. He will begin serving in the role Oct. 1.
Current President and CEO Gary T. Puma announced his retirement plans in 2014, at which time the company's board of trustees initiated a succession plan. Puma will continue to serve as CEO, and over the next 12 months, Puma and Argondizza will work together to transition all remaining responsibilities in anticipation of Puma's retirement in fall 2017.
Argondizza first joined Springpoint in 1994 as administrator and assistant executive director at Crestwood Manor, a continuing care retirement / life plan community in Whiting, NJ. He was appointed vice president of CCRC Operations in 2001, vice president of operations in 2006, senior vice president in 2010, chief operating officer in 2012 and executive vice president in 2014. He earned his MBA from Fairleigh Dickinson University and maintains his New Jersey nursing home administrator license.
The nonprofit Springpoint Senior Living has seven CCRCs and 19 affordable housing communities as well as home care services.
Steven Kastner named president, CEO of Trinity Senior Living Communities
Steven Kastner has been promoted to president and CEO of Trinity Senior Living Communities in Livonia, MI. He had been president and CEO of St. Joseph of the Pines, a Trinity continuing care retirement / life plan community in Southern Pines, NC, since July 2014.
Lori Portfleet, regional vice president of operations for Trinity Senior Living Communities, has been named interim president for St. Joseph of the Pines. She has more than 25 years of healthcare experience, including experience as a hospital CEO and president of Spectrum Health Continuing Care, both in Michigan.
Robert Dickson, former executive director of the Life Center in Fayetteville for St. Joseph of the Pines, has been promoted to vice president of health services. He will oversee The Health Center, a 176-bed skilled nursing facility; The Coventry, a 60-bed assisted living facility; and three family care homes, all in Southern Pines.
Debra Bateman, clinic supervisor and nurse practitioner at the Life Center, has been promoted to executive director there.
Senior Lifestyle names senior vice president of sales and marketing, national director of sales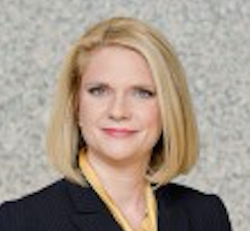 Cherie Dupor has been promoted to senior vice president of sales and marketing at Chicago-based senior living community operator and developer Senior Lifestyle.
Dupor has worked at the privately held company since 2011. Previous positions include director of sales and marketing, regional director of sales and marketing and vice president of marketing.
Before joining the company, she worked in the residential housing and new construction development industries for 14 years, holding various roles, including sales and marketing as well as regional operations.
Senior Lifestyle also has hired Janine Witte into the newly created position of national director of sales. Witte has more than 16 years of senior housing sales experience in which she has held community, regional and district director of sales positions.
In addition to her sales background, Witte also has expertise in lead generation through her work for a national senior housing referral company.
Senior Lifestyle's portfolio of more than 170 communities in 27 states offers independent living, assisted living, memory care and skilled nursing in the luxury, moderate and affordable housing segments.
Robin Spillias now director of membership at LeadingAge Florida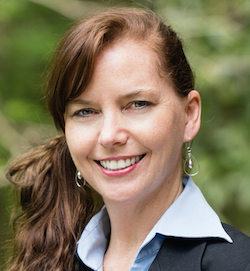 Robin Spillias has been promoted to director of membership at LeadingAge Florida.
In this role, Spillias will direct and coordinate all activities related to membership recruitment, retention, renewal and benefits for the organization.
She has more than 10 years of private-sector, nonprofit and government experience in Tallahassee, FL.
"Robin is a problem-solver, an effective communicator and a creative thinker. Her experience lends itself well to serving LeadingAge Florida's member communities," said LeadingAge Florida President and CEO Steve Bahmer. "Robin's interpersonal skills and passion, coupled with her background in marketing and public affairs, make her an integral part of our team."
Kim Lehmann now director of health and fitness operations at Touchmark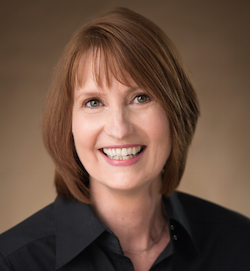 Kim Lehmann has been named director of Touchmark's health and fitness operations.
In this position, she is overseeing all aspects of health and fitness for community residents, club members, staff and guests throughout the company's 11 retirement communities, which are located in the United States and in Edmonton, Alberta. She also leads Touchmark's injury prevention and movement disorder programs.
For the past 10 years, Lehmann has been at Touchmark at Fairway Village in Vancouver, WA, working as health and fitness director, managing the health and fitness club, leading program development and working with other staff to improve residents' health and wellness.
She holds an undergraduate degree in sports management as well as a master's degree in exercise science and health promotion from California University of Pennsylvania. Additionally, she has earned more than 20 fitness-related certifications.
The past president of the National Association for Female Executives, Lehmann also has served as a Powering Forward Boot Camp coach for the Brian Grant Foundation and has been involved with the Clark County Fall Prevention Coalition, the Oregon Health and Science University Parkinson's Exercise Consortium and the Parkinson's Resources of Oregon monthly support group as a facilitator.
Penny Smith named executive director at Vi at Bentley Village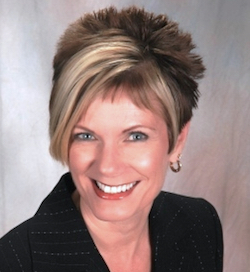 Penny Smith has been named executive director at Vi at Bentley Village, a senior living community in Naples, FL.
In addition to day-to-day management of the community, Smith's new role involves continued oversight of its $80 million redevelopment initiative, which includes a new welcome center, two new clubhouses and 72 new independent living apartments.
| Read about Vi at Bentley Village helping to train gerontologic nursing students |
Smith joins Vi at Bentley Village from another Vi location, Vi at Lakeside Village, in Lantana, FL, where she was executive director for 10 years. Smith and her team there were honored in 2016 as a "Best Place to Work" in southeast Florida by the Sun Sentinel.
Smith has worked across several Vi communities for more than 20 years. Before her role at Vi at Lakeside Village, she was executive director of Vi's (formerly known as Classic Residence by Hyatt) Boca Raton location for almost a decade.
Two promoted at Dominion Senior Living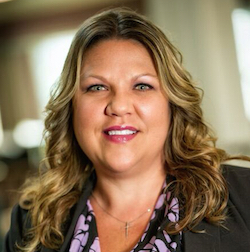 Michelle Bolling has been promoted to senior executive director of Dominion Senior Living of Bristol, Bristol, TN, which is expected to open this winter. She is the former executive director of the company's assisted living and memory care community in Johnson City, TN.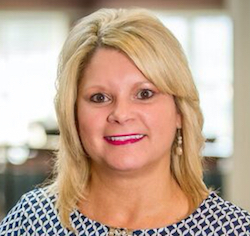 Ava Foster, former business director in Johnson City, will succeed Bolling executive director at that location.
Bolling has more than 15 years of experience working in senior living and healthcare environments and has spent the last year-and-a-half with Dominion Senior Living. She earned her associate's degree at Northeast State Technical Community College, her bachelor's degree from Milligan College and a master's of business administration from King University. She has been certified in Tennessee since 2003 as an administrator at assisted care living facilities and received the Assisted Living Federation of America's "Champion for Seniors" award in 2010. She attended ALFA's Executive Director Leadership Institute in 2013.
Foster has worked in healthcare for more than 15 years and received her senior living administrator's license last year.
Larry Gadeken named executive director of Legacy Arbors
Larry Gadeken has been named executive director of the Legacy Arbors Memory Care Community in Lincoln, NE.
Gadeken formerly was director of Guardian Angels Homecare and previously owned and operated a durable medical equipment company.
Rev. Caryn Baham is new Friendship Village chaplain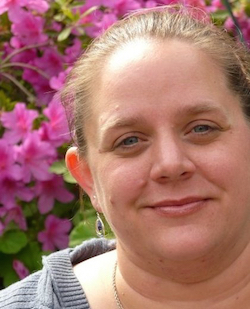 Rev. Caryn Baham is the new chaplain at Friendship Village senior living community in Schaumburg, IL. She succeeds Chaplain Richard Oas, who retired after 12 years of service.
Formerly a member of corporate America with a background in finance, Baham said she felt a spiritual calling while working with her church's children's choirs. After becoming ordained, Friendship Village showed up on her radar when she was serving with Alexian Brothers health organization as a hospice chaplain. Having occasion to visit residents at Friendship Village, she could envision herself working there. When Oas said he was planning to retire, Baham said, "I thought, hmm. I liked the way the residents were treated and the fact that there wasn't a lot of staff turnover — that says a lot. I also loved that faith has long been part of Friendship Village's mission statement."
Four times per week, Baham and Chaplain Shawn Kadafer conduct worships on a rotating basis between independent living and Briarwood Healthcare (Baham's primary area), so that all residents are familiar with both chaplains. Baham also welcomes new or readmitted Briarwood residents and their families and supports them in times of crisis.
"Seniors come from a bedrock of knowledge, deepening and widening all the time, but there's still room for growth," she said. "I'm here to support them as they travel their life journeys."
Baham encourages residents to express their spirituality through concrete activities such as collages, spiritual imagery and poetry. "Visual expression and symbolism can be very meaningful, especially for people with dementia," she said.
John Thorhauer to receive LeadingAge 2016 Public Trust Award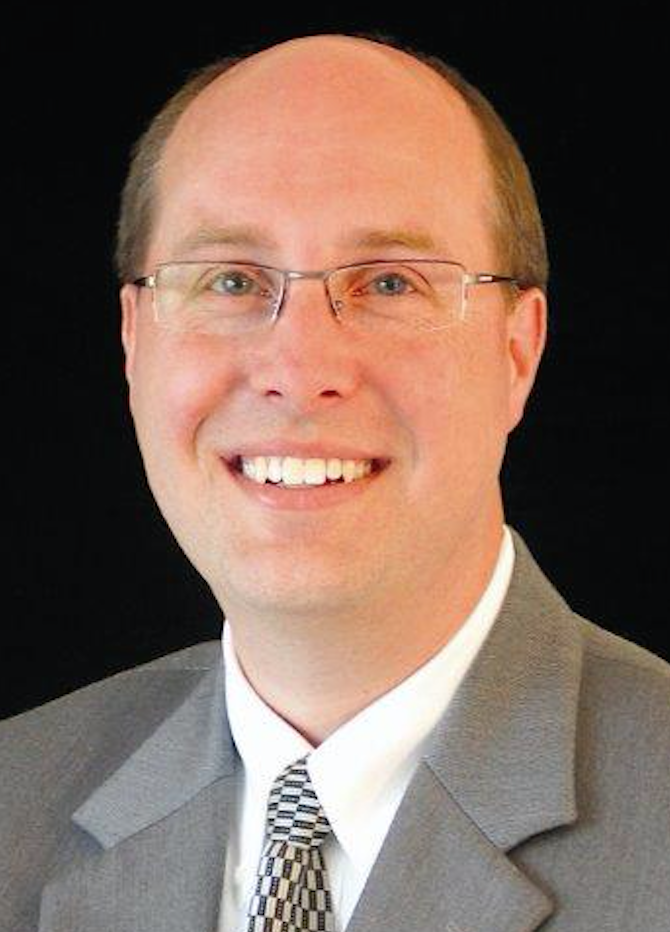 John Thorhauer, president and CEO of United Methodist Retirement Communities, will receive LeadingAge's 2016 Public Trust Award at the organization's annual meeting. The award honors Thorhauer's commitment to quality, leadership excellence and innovations in care and service as well as his professional contributions.
"John's vision, compassion and entrepreneurial spirit are extraordinarily valuable as we prepare to serve a large and growing number of older adults," said UMRC board chair John Nixon III. "Through his leadership, combined with our mission and 110-year-old commitment to Michigan's aging population, UMRC has dramatically expanded its services and facilities to meet the growing needs of seniors. Even better, we're moving toward a new vision for aging in the 21st century — a future where older adults are connected, dynamic and ready to embrace all their senior years have to offer."
| John Thorhauer shares Hurricane Katrina memories, lessons |
Thorhauer joined UMRC in 2005. Since then, the organization has expanded from three locations to nine and now serves more than 1,600 older adults annually across 12 Michigan counties.
"John's vision is to continue the accelerated growth of the organization, creating options to double the number of seniors we can serve," Nixon said. "But more than that, he's all about serving people in the ways they want and need to be served. Today's seniors have different expectations than past generations did, and John's preparing our services and facilities not just to meet them, but to exceed them to an unheard-of degree."
Under Thorhauer's leadership, UMRC has garnered numerous regional, state and national awards for innovation, excellence, business leadership and environmental awareness.
Nicole Oliver named Sales and Marketing Director of the Year by Florida Argentum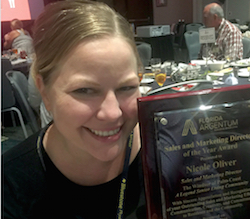 Nicole Oliver of The Windsor of Palm Coast, a Legend Senior Living assisted living and memory care community in Palm Coast, FL, has been named 2016 Sales and Marketing Director of the Year by Florida Argentum.
The award, which was presented Aug. 24 at the Florida Argentum conference, recognizes leadership and management of a community's marketing and public relations efforts; innovation in formulating new ideas; relationships with prospective and current residents; guidance in directing an efficient and successful marketing program; and integrity and a high standard of ethical behavior.
"The level of energy and sincerity Nicole brings to every person she meets and every situation she encounters is a shining example of the outstanding work ethic and personality she embodies," said Andrew Gall, residence director at The Windsor of Palm Coast.
Oliver started in her position in June 2012 and is instrumental in the success of The Windsor's annual Festival of Wreaths, which raises money for local charities such as Meals on Wheels and the Alzheimer's Association.
Charlestown emergency medical technicians recognized for quick response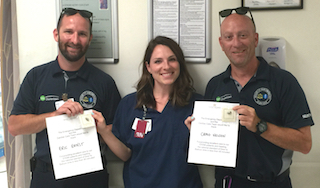 Charlestown retirement community emergency medical technicians Eric Ernst (left in accompanying photo) and Craig Nelson were recognized by the St. Agnes Hospital Emergency Department and Cardiac Care Team (represented here by charge nurse Erin Brown) for providing excellent care to ST segment elevation myocardial infarction (heart attack) patients and meeting the national standard of door-to-balloon time of less than 90 minutes.
The award specifically recognized the quick response of the two Catonsville, MD, Erickson Senior Living community EMTs on a May 11 chest pain call. They quickly assessed and made the differential diagnosis that the person was, in fact, having a ST segment elevation myocardial infarction.
They decided to consult and deliver the patient to St. Agnes Hospital as a "Priority 1." St. Agnes was able to have its ST segment elevation myocardial infarction team at the door waiting for the patient. The patient quickly was moved to catheterization lab and received two stents. All of this occurred in less than an hour.
Ernst and Nelson are part of the Charlestown Security and Emergency Services team that is comprised of security guards, EMTs and basic life support ambulance. The team supports residents, staff and visitors around-the-clock to ensure their safety and security.