June 19, 2017
Pinnacle Living is new name for Virginia United Methodist Homes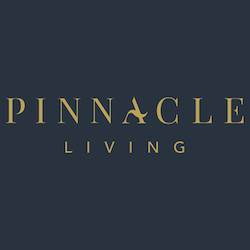 Pinnacle Living is new name for Virginia United Methodist Homes
Richmond, VA-based Virginia United Methodist Homes announced a name change Monday to Pinnacle Living in an effort to shed the word home and to clarify to the public that residents and employees of any faith are welcome.
Founded in 1948 by leaders of the Virginia Methodist Church, the organization has grown from one community to seven in Richmond, Williamsburg, Roanoke, Norfolk, the Eastern Shore and Northern Virginia. The company's communities are home to more than 1,240 residents and employ more than 1,000 people.
Pinnacle leaders said that when they asked current and potential resident how they perceived its communities, they discovered a strong negative perception to the word homes in the former name. Also, many of those involved in the research incorrectly assumed that membership in the United Methodist Church was required to live or work in the organization's communities.
"We want to make it clear that we have always — and will continue to — welcome people of all faiths," President and CEO Christopher P. Henderson said.
The name change and accompanying graphic design will roll out over the next few weeks and continue for several months, according to the company.
"We are proud of our heritage and will continue to operate as a mission-driven, faith-based organization," Henderson said. "Our new name positions us for the future as we strive to better serve the next generation."