September 27, 2017
Robert Van Dyk to receive NCAL's Jan Thayer Pioneer Award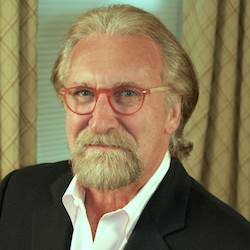 Robert Van Dyk
Robert Van Dyk, president and CEO of Ridgewood, NJ-based Van Dyk Health Care, will receive the 2017 Jan Thayer Pioneer Award from the National Center for Assisted Living during the organization's annual meeting in October, NCAL announced Monday.
The award recognizes individuals deemed to have advanced the senior living profession, positively affecting the lives of those served and those who serve. Recipients must demonstrate dedication, leadership and considerable contributions to the industry.
With almost 35 years of experience in the profession, Van Dyk is credited with bringing assisted living issues to the forefront and uniting long-term care providers.
"Bob had the vision to give assisted living and residential care a voice at the national level," said Chris Mason, NCAL Board chair. "NCAL not only exists because of him, but is better because of him. He continuously strives to push the long-term and post-acute profession forward by championing person-centered care, quality improvement and workforce empowerment."
Van Dyk Health Care spans three generations and almost 65 years of family ownership, 23 of which have seen Van Dyk at the helm. The company offers a full continuum of care services for New Jersey families, with an assisted living community, two nursing and rehabilitation facilities, a home care company, and a soon-to-open memory day care center.
Van Dyk is credited with helping public officials in New Jersey create the state's first regulations for assisted living providers. He also founded Assisted Living Training Associates, which has helped train and certify more than 1,600 assisted living administrators.
At the national level, Van Dyk helped transform the American Health Care Association's Residential Health Care Committee into NCAL. He was elected as NCAL's second chairman, succeeding Jan Thayer, the Pioneer Award's namesake. He later served as AHCA's chairman.
Van Dyk earned his undergraduate degree in business management from Fairleigh Dickinson University and his master's degree in healthcare administration from George Washington University. He is a licensed nursing home administrator, residential care operator and assisted living administrator.