January 20, 2016
Senior Quality Lifestyles names CFO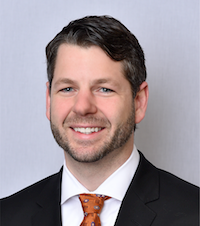 Ben Cantrell
Ben Cantrell, CPA, CGMA, has been named chief financial officer of Dallas-based senior living community developer Senior Quality Lifestyles Corp. In this role, he will oversee the finances of six communities: The Buckingham in Houston; Edgemere in Dallas; The Stayton at Museum Way in Fort Worth, TX; Querencia at Barton Creek in Austin, TX; Mirador in Corpus Christi, TX; and The Barrington of Carmel in Indianapolis.
"Ben is an experienced CPA who has a proven record of achieving cost-saving results through effective financial analysis and team management," said Charles B. Brewer, president and CEO of SQLC. "He is detail-oriented and has strong communication skills, which will help him be effective in leading his team. Under his financial management, I know that SQLC will continue to be successful in our mission of providing an exceptional retirement experience to all of our residents."
Before joining SQLC, Cantrell served as assurance supervisor at Lane Gorman Trubitt. in this role, he managed the company's continuing care retirement community practices. He has an undergraduate degree in business administration from Baylor University and MBA and MS degrees from the University of Dallas in Irving, TX.