March 17, 2016
Senior Quality Lifestyles names new CEO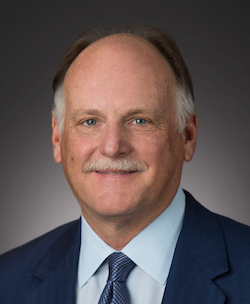 Stan Waterhouse
Stan Waterhouse has been named president and CEO of Dallas-based senior living community developer Senior Quality Lifestyles Corp.
"Stan brings to this role extensive management experience in senior housing and hospitality — an ideal portfolio as the board seeks to heighten performance in customer service, operations and finances," said Joe Anderson, chairman of the board of SQLC. "Our vision is to be the community of choice in all markets we serve, and Stan's expertise will help us fulfill that mission."
Waterhouse most recently served as vice chairman of the board. He formerly was chief operating officer for the Housing Authority of the City of El Paso, where he led 500 employees and managed a $100 million annual budget in the pursuit of positioning the organization as the industry's leader in customer service and innovative development.
His previous experience includes serving as vice president for The Ritz-Carlton Hotel Co., spearheading the company's expansion to include resorts, private residence clubs, lifestyle communities and golf assets throughout the United States, Asia and the Caribbean. He also served as regional vice president for Club Corporation of America, a private club operator, rising to regional vice president. He was responsible for 25 properties, producing $65 million annually and stretching throughout the eastern United States and Canada.
Waterhouse holds a master in business administration degree from Wake Forest University and is a member of the Urban Land Institute, the American Hotel and Lodging Association and the National Golf Course Owners Association.