December 31, 2015
Senior Quality Lifestyles tops $1 billion in bond financing since founding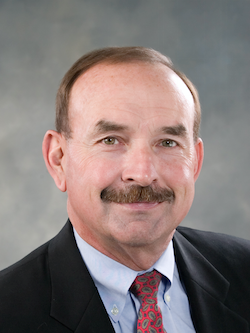 Charles B. Brewer
Dallas-based senior living community developer Senior Quality Lifestyles Corp. says that 2015 was a banner year for investment financing, with more than $254 million in new funds to fuel expansion, upgrades and refinancings for several of its continuing care retirement communities.
The company says that the issuance for 2015 moves SQLC past the $1 billion mark in financing since its founding, helping to propel the company into its position as the largest nonprofit senior living provider in Texas and the 29th largest in the nation, based on rankings in the 2015 LeadingAge Ziegler 150 report.
Recent activity:
Edgemere (Dallas) — $94 million for renovations, expansion and refinancing.
The Buckingham (Houston) — $109.3 million for expansion

Querencia at Barton Creek (Austin, TX) — $50.5 million for renovations and refinancing.



All three CCRCs have sustained high occupancy levels and have "substantial" waiting lists, according to the company.
"We understand that success in senior living revolves around more than a bottom line; it revolves around creating a culture of caring and excellence that you would envision your aging parents to experience," Charles B. Brewer, president and CEO of SQLC, said in a statement. "As a nonprofit, we are able to reinvest in our residents' life experiences and continue to create environments that are not only physically appealing and secure, but financially secure as well."
The 2015 financing followed Fitch rating upgrades for two SQLC properties, which SQLC says allowed the company to transact significant refundings, financings and refinancings. This activity has resulted in "substantial" savings on previously borrowed funds, according to SQLC.
"SQLC has developed a reputation for the operation of high-quality senior living communities and has been one of the more active senior living capital markets participants in the past 15 years, with over $1 billion in par amount of bonds issued since 1999," said Rich Scanlon, managing director at Ziegler Investment Banking. "The Series 2015 bonds were purchased by a total of 23 institutional investors, of which nine were 'first time' SQLC project buyers." Scanlon has managed every SQLC funding since its inception in 1999.