August 30, 2017
Seniorlink first to earn LTSS distinction from NCQA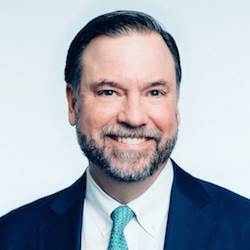 Tom Riley
Boston-based Seniorlink's Caregiver Homes Network is the first healthcare organization in the United States to receive three-year accreditation for case management with long-term services and supports distinction from the National Committee for Quality Assurance, Seniorlink announced Tuesday.
The three-year accreditation is the highest level of achievement awarded by the independent non-profit organization.
"We know that over 90% of people want to age with grace and dignity in their own home environment, and so are increasingly looking to home- and community-based services," Seniorlink CEO Tom Riley told McKnight's Senior Living. "This shift in LTSS from institutions to the community is creating demand across the nation from states and managed care organizations for high-quality services that are integrated, person-centered and efficient."
Working toward the LTSS distinction standards offered Seniorlink an opportunity to analyze gaps in its program, and the company ultimately formalized critical incident tracking and oversight as a direct result, he said.
This is the second time that Caregiver Homes was awarded accreditation by NCQA. In 2014, the Seniorlink subsidiary was the first HCBS provider in the nation to receive NCQA case management accreditation, a comprehensive, evidence-based program that evaluates the quality of case management programs in provider, payer and community-based organizations.
"With this experience, we were well-positioned for re-accreditation in 2017 but had the opportunity to also demonstrate that we could achieve accreditation using the new LTSS standards," Riley said. "In 2016, we invested resources to equip our nurses and care managers with the tools they needed to create great person-centered care plans. This included developing new assessment and care-planning tools that help nurses and care managers view, listen and support patients and their caregivers; a two-day training program focused on person-centered care-planning; and ongoing support to ensure integration of person-centered care principles into practice. This year, the NCQA conducted a survey of our care management practices to determine that they meet the standards for LTSS distinction in addition to the case management standards. We're happy to say that they did."
NCQA accreditation is a voluntary nine to 12-month review process. The accreditation program for case management with LTSS distinction, announced in July 2016, is NCQA's newest program and covers more than 11 standards for quality.
An NCQA representative told McKnight's Senior Living that the organization believed it was important to add new accreditation and distinction programs to assess organizations responsible for coordinating LTSS. Demographic trends suggest there will be considerable growth in the number of Americans who will need LTSS in the coming decades, NCQA said.