April 05, 2016
Yengo named national dining services director for Century Park Associates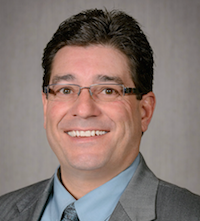 Greg Yengo
Greg Yengo recently was named national director of dining services for Century Park Associates. He is based in Denver.
In this role, Yengo oversees dining services for the company's more than 40 senior living communities in 20 states, traveling to the communities to provide support and training.
"Meals are the most important activity of the day for our residents, and we want to give them the most enjoyable experience, from the ambiance to the food quality," said Jenny Graham, Century Park's director of operations. "Greg can certainly help us do that. He is very hands-on and has great restaurant and culinary experience. He is a great mentor for new and experienced dining services directors."
Most recently, Yengo served for five years as regional director of dining services for Spectrum Retirement Communities in Denver, overseeing dining in 30 senior living communities. Before that appointment, he was executive chef at Exempla Lutheran Medical Center in Wheat Ridge. He has also been the executive chef at Rose Medical Center in Denver.
Yengo earned a degree in business from Michigan State University with an emphasis in hotel, restaurant and institutional management, and he started his culinary career in restaurants, hotels and casinos. He also spent eight years as a culinary arts instructor at the Art Institute of Colorado.
"I've been in this business all my life, since I was about 12 helping out in my grandparents' Italian restaurant in New York," Yengo said. "Once this gets in your blood, it's hard to get out."
Yengo added that he has enjoyed serving seniors over the last few years. "I love hearing their stories and their life experiences," he said.
With headquarters in Cleveland, TN, Century Park Associates manages more than 40 senior living communities in 20 states.