Comprehensive outpatient rehabilitation facility
CORF - A nonresidential facility that is established and operated solely to provide diagnostic, therapeutic and restorative services to outpatients. They are for the rehabilitation of injured, disabled, or sick individuals at a single, fixed location. Car comes by order of, and under the supervision of, a doctor.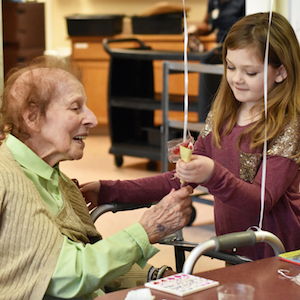 Feb. 21
Handmade holiday
Rochester, NY
Residents of St. John's recently were surprised with handmade Valentine's Day cards and gifts from local elementary school students.