Conditions of participation (COP)
Standards a facility or supplier of services that wants to participate in the Medicare or Medicaid program is required to meet. Conditions include meeting a legal definition of the particular institution or facility, conforming to state and local laws and having an acceptable utilization review plan. Appropriate state health department agencies conduct inspections to determine whether facilities meet conditions of participation.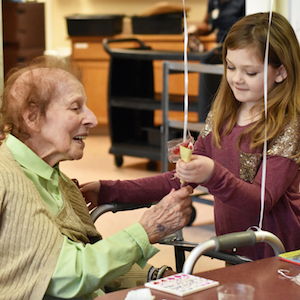 Feb. 21
Handmade holiday
Rochester, NY
Residents of St. John's recently were surprised with handmade Valentine's Day cards and gifts from local elementary school students.